A good number of people have passed through nasty experiences from insincerity of some webmasters and web developers during website development as a starter.
[Note: Many web developers are sincere and as a matter of fact, the ones discussed here do not include them].
Many website owners have lost their websites and hard work to some webmasters [web developers] who use the website details they created to gain access to the website.
This often happen whenever a website is monetized and start generating revenue from monetizing tools. Criminal webmasters will cease the opportunity to siphon what the site owner works for.
This is common whenever the webmaster noticed that the individual they developed website for does not know the technical aspect of website development.
Recently, a website owner has been complaining to his web developer about his slow growth of revenue from Adsense compared to his counterparts. The webmaster continued telling him to work harder as things will improve with time.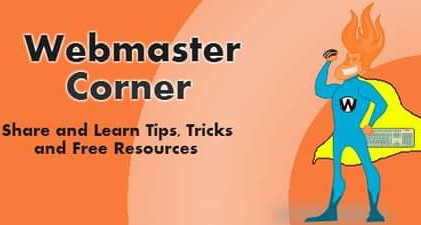 When the issue persisted, the site owner approached another webmaster for solution. It was in the process that it was discovered that all the ads running in the said websites with exception of two were strange adsense publishers identification numbers.
Further investigations revealed that the strange publishers ID belong to the original web developer.
Although the above issue was resolved with the web developer paying an agreed compensation, the other victim was not all that lucky at all as he lost his website and hard work to the greedy web developer.
This site owner has made his web developer his manager technically and otherwise. When he started earning well from his website, the said web developer insisted on getting 80% of the revenue. This did not go down well with the site owner after sacrificing much to appease the developer.
This landed them in the court of law after the web developer changed the site password and other things thereby denying the owner access to his site. And claiming ownership.
Of course the developer won as the site owner who paid him for his services could not provide the necessary proofs of ownership[ due to ignorance.
The above and more prompted me to write this article to enlighten everyone who might fall victim to dubious webmasters as a result of ignorance.
Below are few things to do in order not to fall victim to dubious web developers.
1: Choose Domain And Hosting Conpany:
During negotiations with your web developer, tell him your choice of hosting company. Choose a hosting company that is not problematic. One that is trusted, accessible and customer friendly.
Your Choice of hosting/Domain company determines what the developer charges you. Remember that quality hosting and domain companies are slightly expensive but affordable due to quality services they offer.
Examples of Hosting/Domain Companies are; Namecheap, GoDaddy, HugoHost, Truehost, Domainking, Bluehost, HostGator, Hostinger, WP Engine etc.
2: After the webmaster is through with the job of website development, ask him the following;
[a] Which service has the contact information of my domain?
This will enable you not to fall victim to hackers. As you will easily detect when an unauthorized person invade your site.
[b] What are the information about ownership records and account access of my Domain?
This is one of the most important questions if not the most important to ask from your web developer.
As soon as he gives you this information, write it down in your dairy and later ask him how use it to reach the C-panel of your site. You may change the password later when you have understood certain things in the C-panel.
[c] Where are my Domain information stored?
This is automatically answered by question [b] above. The C-panel is where majority of your information is stored. Therefore, grab your C-panel as fast as possible and change your password.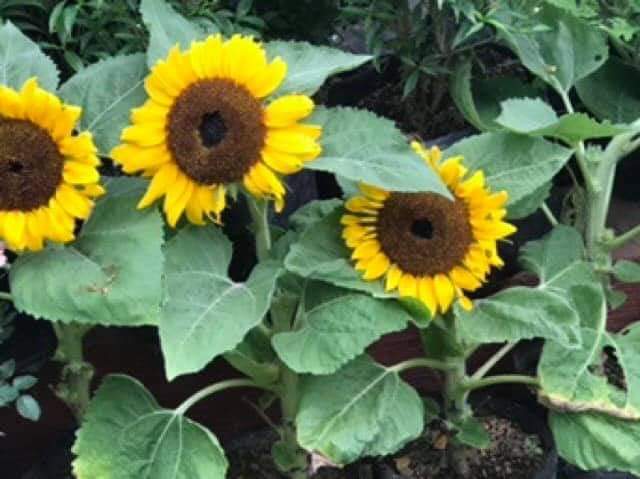 [d] Can I have full control of my domain?
Many webmasters use one hosting and domain for numerous websites. This is good if they are doing it for websites they are managing. But as long as you paid a developer to create a website for you, make sure you are independent of him by having full control of your domain.
Tell him to carve out your domain from his own. You need not run to him always before you do anything in your domain power engine.
3: Always renew your domain/hosting by yourself;
Do not allow your webmaster to be in charge of renewing your hosting and domain yearly. A lot of people are being duped by this. After creating your site for you, ask him to show you how you will renew your website, where to renew it, when it will expire, etc.
A situation whereby a web developer charges ten times of what hosting companies use for yearly renewal is a common sight in issues young website owners encounter every year.
Many of these criminal minded web developers are into this bad behavior.
4. Always tell your web developer to discuss with you before allowing any change after website development.
If your webmaster has not giving you full control of your website, tell him never to make any change without your consent. This is especially for those whose websites are fused with other websites by the developer.
Many of these developers make changes like adding their adsense codes to your site, using other monetizing tools on your site without your knowledge, running adverts with your site etc.
5: If your site is approved by google adsense, have another webmaster cross check if the adsense running in your site are yours.
6: Try to learn some basic minor technical things on web management. Examples of things you should learn are; How to enter your C-panel and make changes, how to renew your products, how to communicate with your hosting/domain company whenever you need their help, how to manage billings etc.
Become A Blogger; Grab Namecheap Offer To Own A Fully Sponsored Website
BLOGGING: SIMPLE TIPS FOR SUCCESSFUL BLOGGING
Terrifying Secrets: 118 Years Old Small Man Found In Alaafin Of Oyo Palace (Video)
Cameroon Sends Back Hundreds Of Nigeria Refugees After Ten Years
Rescue Team Searches For Survivors, More Countries Offer Helps As Worst Earthquake Claims Over 1800 Lives
Why You Should Not Neglect Your Zodiac Sign And Element If You Must Be Successful In Life