Not less than 1800 people have died in Syria and Turkey following a devastating earthquake of 7.8 magnitude. Hundreds of people are still missing.
This is coming at a time many families are barely managing the harsh winter weather in Syria.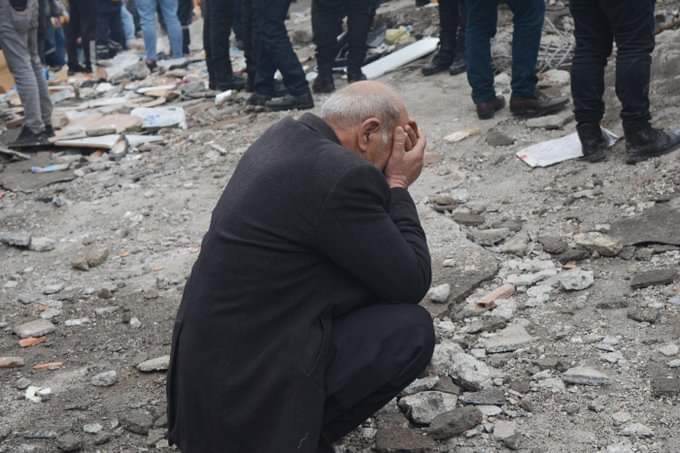 The United States Geological Survey records a second earthquake measuring 7.5 in magnitude.
The earthquake affected northwest Syrian city of Hama and central Turkiye.
adsense
According to the country's Disaster and Emergency Management Authority [AFAD], Kahramanmaras region of southeastern Turkey was struck by the second earthquake of 7.5 magnitude.
Nevertheless, the earthquake which occurred in the darkness of early winter morning was also felt in Cyprus and Lebanon.
Hundreds of buildings were destroyed and hundreds of people are still trapped.
However, the head of Syrian National Earthquake Centre, Raed Ahmend described the earthquake as "the biggest earthquake recorded in the history of the centre".
Also, AFP reporter and witnesses felt the second earthquake as far apart as the Turkish capital, Ankara and the Iraqi Kurdish=tan city of Irbil.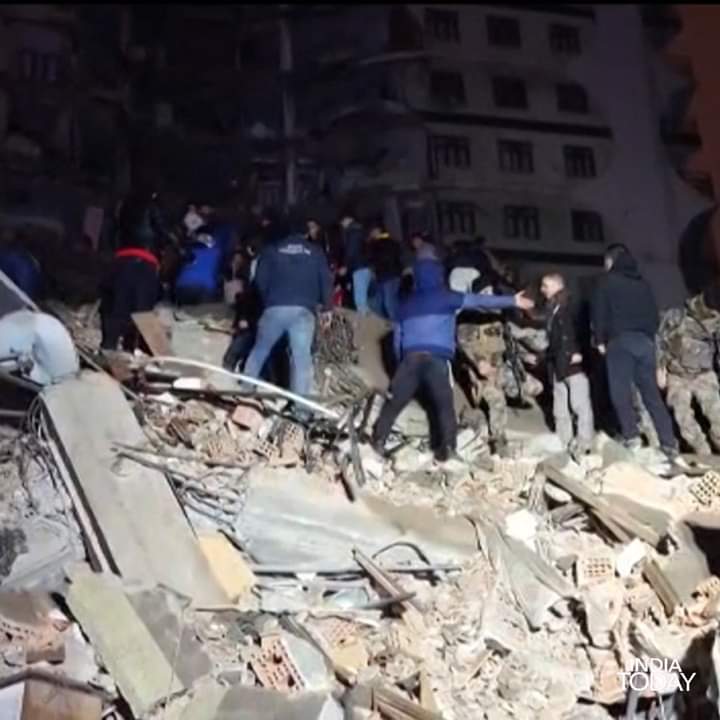 Commendably, the following countries have offered various levels of help the affected countries. They include:
China: China has sent condolence and said she is willing to give humanitarian emergency aid to Turkey and Syria.
European Union: European Union has deployed ten search-and rescue teams from eight European Union countries to help first responders in Turkey. This statement was made by the European Commission.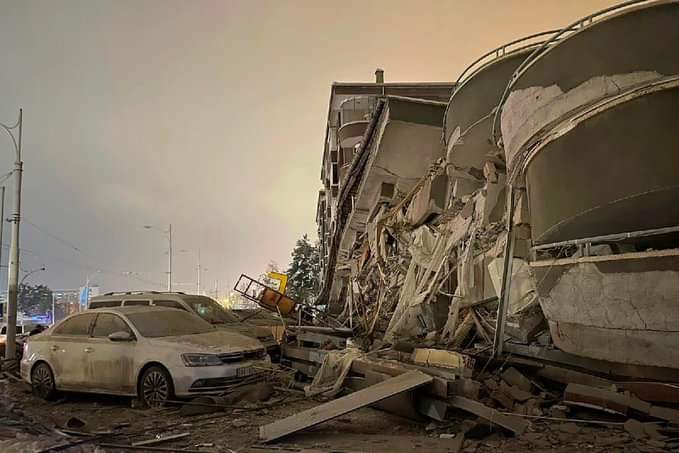 Aljazeera.com said the units come from Bulgaria, Croatia, Czech Republic, France, Greece, Netherlands, Poland and Romania. Italy and Hungary also offered to send team to Turkey.
Germany: Germany's Federal Agency for Technical Relief [THW] said it will set up camps to provide shelter as well as water treatment units, Interior Minister Nancy Faeser said.
Greece: Prime Minister of Greece said his country will mobilize her resources to assist immediately.
Iran has sent condolence and says she is ready to help victims.
Italy said her Civil Protection is standing by to contribute support and give first aid.
India: India said two teams from its National Disaster Response Force made up of 100 personnel with specially trained canine squads and equipment are ready to be sent to the disaster area.
Israel: Prime Minister Netanyahu said he has given go-ahead to send aids to Syria.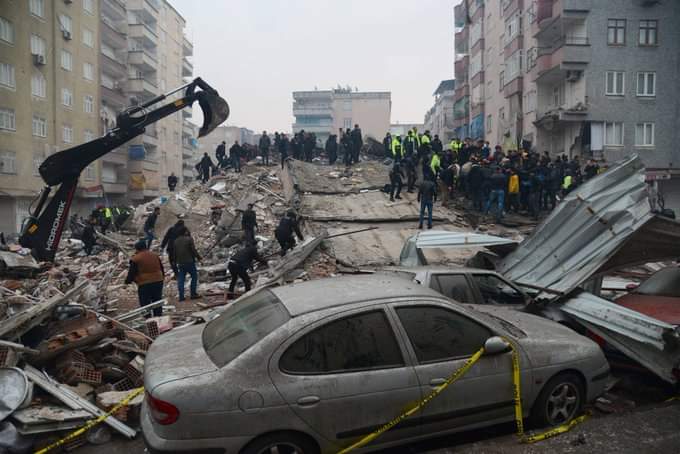 NATO has voiced full solidarity with Turkey.
Other countries that have offered various levels of support are:
Poland, Qatar, Spain, Russia, Ukraine, United Kingdom, United States.
Also World Health Organization [WHO] said emergency medical teams had been put in place to place to provide essential healthcare. While UN High Commissioner for Refugees Filippo Gandi voiced solidarity with the affected countries.
See How Dozens Of Herdsmen Were Killed In Nasarawa
Cameroon Sends Back Hundreds Of Nigeria Refugees After Ten Years
Agony As Tanzania Plane Crashed Into Lake Victoria
Sources: Al Jazeera English; Punch Newspapers, Reuters, The Times Of India.