On Tuesday, 24th January 2023, dozens of herdsmen were killed in Nasarawa state of Nigeria.
According to Fulani News Media, 38 Fulani men were killed by a military drone in Rukubi community, Doma Local Government Area of Nasarawa state.
The Fulani News Media further said Airstrikes from Nigeria Air force reportedly killed scores of persons in Galkogo community Shiroro Local Government area of Niger state.
The Media house expressed regret that no one has addressed the incident while other media houses are not reporting it.
adsense
While the Fulani News Media put the figure at 38, Legit.ng put the figure at 31 herdsmen plus 8 butchers. And the Nation Newspaper put it at 51.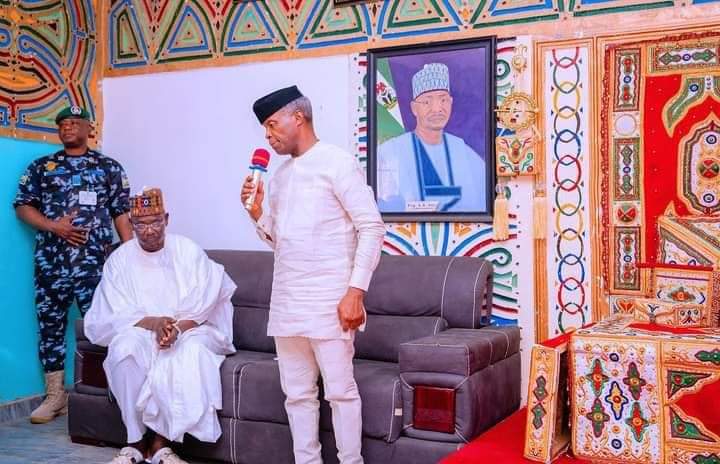 However, the vice president, Yemi Osinbajo paid condolence visit to Nasarawa people and government over the sad incident and the coincidental death of Hassan, the 36 years old son of Abdullahi Sule, the governor of Nasarawa state.
The Vice president prayed for God to comfort the governor and his family and the entire families of those that lost their beloved ones in the ugly incident.
Among the dead were 9 members of same family.
As the Federal Government was urged on Sunday to investigate the killings, more details have emerged on the cause of the attack.
Daily Dispatch Newspaper has reported last week that the airstrike was ordered after the Military High Command received credible intelligence report that some terrorists moved into some communities around the boundary between Nasarawa and Benue states.
Read Also: Cameroon Sends Back Hundreds Of Nigeria Refugees After Ten Years
Avoid These Things If You Want To Live A Happy Life
See Why Will Smith Resigns From The Oscars Academy And Why He Needs Encouragement