Mushrooms are special forms of food. They are known for their various shapes, colours, aromas and textures. This give joy to mycophiles that collect them and gourmands that eat them.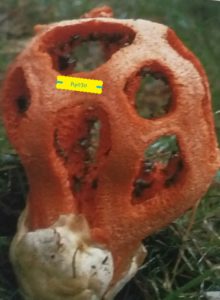 THE STINK HORN (CLATHRUS RUBER) NON -EDIBLE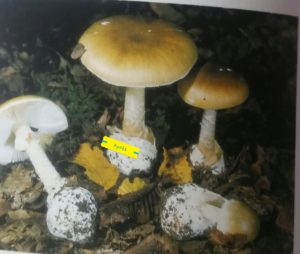 AMANITA PHALLOIDES (DEATH CAP, DEATH ANGEL) NON EDIBLE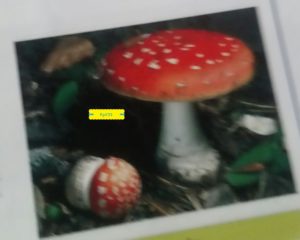 AMANITA  MUSCARIA (FLY AGARIC) POISONOUS BUT NOT FATAL
However,  they  also produce revulsion among people that are afraid of being poisoned by them. There are a number of poisoning among those that collect them in the wild many of which prove fatal.
Most importantly,  mushrooms do not have nutritional value or healing power. Rather,  they have medicinal properties. But their  flavours are the most appealing factors.
adsense
Since mushrooms are not essential food, it is good to avoid getting negative results in consuming them. For this reason, mushroom lovers should know how to identify poisonous species and avoid them.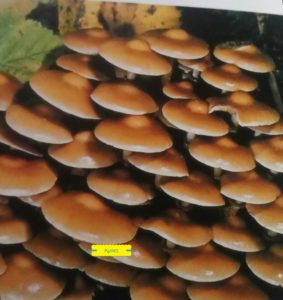 PHOLIOTA MUTABILIS. (EDIBLE)
              -UP=AGARICUS ARVENSIS( EDIBLE )
DOWN =AGARICUS XANTHODERMUS (EDIBLE)
Higher fungi are multicellular organisms with two parts.
(1) THE MYCELIUM: This  is formed from a dense network of invisible  underground filaments. The filaments  grow in concentric circles and may cover several square metres.
(2) THE MUSHROOM: This  is the fruiting bodies of the mycelium during its reproductive phase. Reproductive spores spread from these. When the spores germinate, they create a new mycelia. Therefore, mushrooms are sex organs or fruits of higher fungi.
Death can result from eating even small amount of poisonous mushrooms. Poisonous mushrooms  belong to the genus Amanita. However, they can be recognised since they have distinct characteristics.
CHARACTERISTICS OF POISONOUS MUSHROOMS
HYMENIUM-  This is  formed of white or light -coloured lamellar.
ANNULUS- This is  always present in poisonous mushrooms .
VOLVA -This is  always present in poisonous mushrooms.
MANY have rotten meat smell.
The most poisonous mushrooms must have the above first  three characteristics. Avoiding them means avoiding death. However, there are edible species that possess the same characteristics.  Like in the  case of Caesar's mushroom  (Amanita caesarea). Only Mycology specialists should attempt to identify it.
GENERAL RULES
Do not harvest mushrooms that grow near chemically contaminated areas.  Such mushrooms concentrate toxins from the environment within their tissues.
HIGHWAYS AND EXPRESSWAYS: From investigation, there are high lead levels in the soil within 300 metres of areas used by motor vehicles.  Mushrooms concentrate this heavy metals than plants.
Other places not to harvest mushrooms from are
PESTICIDE treated farms.
CHEMICAL Industries.
GARBAGE  Dumps and incinerators.
HOW TO HARVEST MUSHROOMS
They should be cut with knife at the base of the stripe including the volva whenever possible.
When  hunting for mushrooms, do not disturb the top layers of the  humus to avoid damaging any mycelium there.
Discard overripe specimens,the ones eaten partially  by insects or decaying ones.
Use a wicker basket to carry harvested mushrooms.
Do not carry them upside down to avoid dirt to enter into the lamallae.
Do not  step on or destroy unidentified mushrooms or suspected poisonous species. Because they are necessary in ecosystem balance.
*NEVER EAT RAW MUSHROOMS*.
NUTRITIONAL VALUE OF MUSHROOMS
WATER:- Mushrooms has about 80 to 92% of water.                                                               PROTEIN:- It contains 2 to 3% protein which is higher than in potatoes and many vegetables.
CARBOHYDRATES:-  Mushrooms have about 3 to 5% of carbohydrates mostly glycogen.   Glycogen is a type of starch found in animals. Besides, it is a  short-chain polysaccharides.
FATS:- It has very little fat of 0.2 to 0.5%.
VITAMINS:- Particularly B1, B2, B6, niacin and folates. 100 grams of mushrooms provide approximately one-fourth of the MDR of vitamin B2 and niacin.  It also provides 1 to 3ųg of vitamin D an amount similar to butter but less than fish.
MINERALS:- Phosphorus ,potassium, iron , copper and zinc are among the trace elements mushrooms provide.
FIBRE:- They contain 2 to 3% cellulose which is more than many vegetables and fruits.
CALORIES:- They have between 25 and 30kcal/100g an amount below most known  food except green leafy vegetables and stalks.
Nevertheless, mushrooms  contain little or no provitamin A. Vitamin B12 and C,  calcium and cholesterol.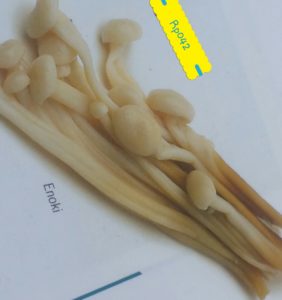 ENOKI (PHOLIOTA NAMEKO) (EDIBLE)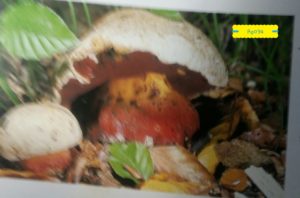 BOLETUS SATANAS ( SATAN)POISONOUS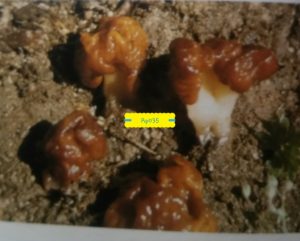 GYROMITRA ESCULENTA (PHYSOMITRA ESCULENTA ) =HAS A CUMULATIVE EFFECT.
Each time it is  eaten the toxins will be stored in the blood. Subsequent  consumption is fatal.
.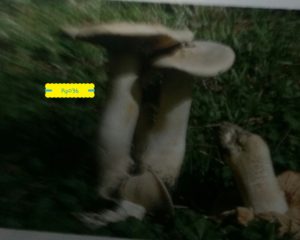 ENTOLOMA LIVIDUM  (RODOPHYLLUS SINATUS) POISONOUS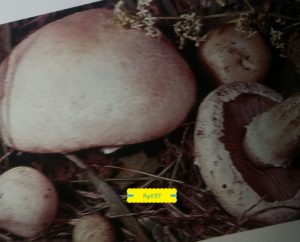 AGARICUS COMPESTRIS (PSALLIOTA CAMPESTRIS) EDIBLE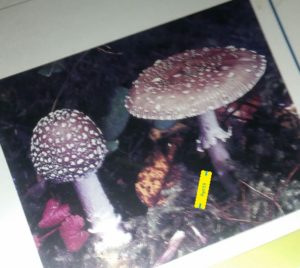 AMANITA PANTHERINA (PANTER) POISONOUS NOT USUALLY FATAL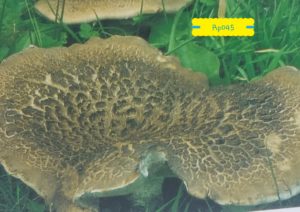 SARCODON IMBRICATUM (EDIBLE)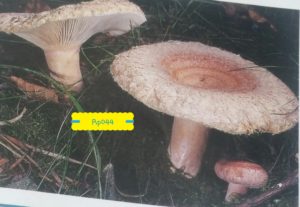 LACTARIUS TORMINOSUS (FALSE MILK MUSHROOM) EDIBLE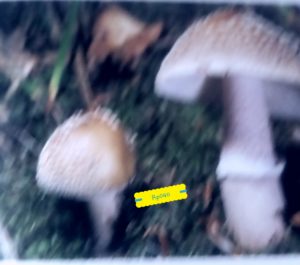 AMANITA RUBESCENS  (BLUSHER MUSHROOM) EDIBLE BUT RESEMBLES POISONOUS AMANITA PANTHERINA.
Original siteon Quora