A former campaign adviser to president Donald Trump of USA Steve Bannon, has been indicted for fraud,.
The New York federal prosecutors announced this on Thursday.
Steve Bannon and three others were charged with defrauding hundreds of thousands of donors.
Read more: How Russian President arch enemy was poisoned
This sign appeared in London indicating that the world is coming to an end
It was reported that the donors gave to a fundraising campaign to build portions of a wall on the U.S. border with Mexico.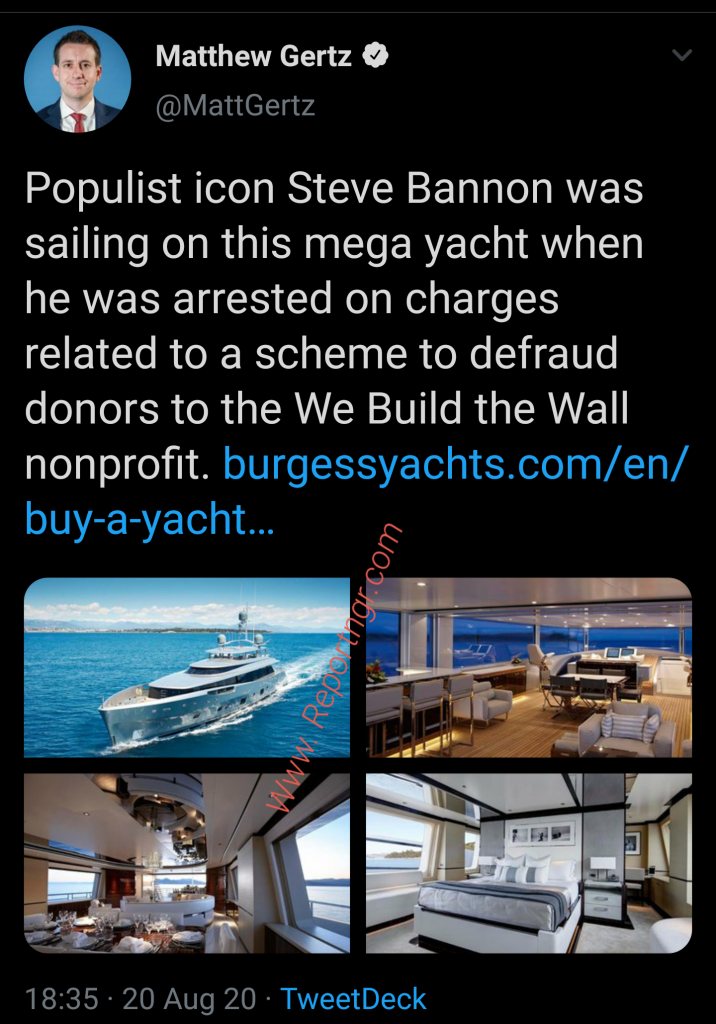 The 'We Build the Wall' campaign started in 2018 as a GoFundMe and allegedly raised more than $25 million
However, Steve Bannon recieved $1 million of the money through a nonprofit he controlled, prosecutors alleged.
Some of those funds allegedly went to cover personal expenses.
Prosecutors allege that Bannon, Brian Kolfage, Andrew Badolato, and Timothy Shea 'received hundreds of thousands of dollars in donor funds from We Build the Wall.
They used the fund in a manner inconsistent with the organization's public representations,' according to the federal prosecutors.
The four men are each charged with one count of conspiracy to commit wire fraud and one count of conspiracy to commit money laundering.
Nevertheless, the Trump's former chief strategist Steve Bannon pleaded not guilty on Thursday to charges that he ripped off donors to an online fundraising scheme to build a southern border wall.
He was arrested alongside three others on a yacht off the Connecticut coast.
A tweet by Matthew Gertz stated that Steve Bannon was sailing in a mega yacht when he was arrested.
This is still a developing news.
adsense