HOW IT HAPPENED IN IMO STATE: APC VERSUS OKOROCHA.  Ahmed Gulak, the  Political Adviser to former President Goodluck Jonathan has cleared the air on Imo APC primaries.
Ahmed  Gulak recalls the very moment trouble started in APC  Imo state primaries ON NOVEMBER 10, 2018 at about 6:04. He disclosed this in an interview with Saturday Vanguardthis.
According to Gulak, "A state with professors, industrialists, top businessmen cannot easily be intimidated by a family dynasty".
Nevertheless, Gulak insists that Senator  Hope Uzodimma's victory followed due process and vindicates  him. Ahmed Gulak  was former Political Adviser to former President Goodluck Jonathan. Besides, he is a current chieftain of the All Progressives Congress (APC)
adsense
Above all, Gulak was the Chairman of the APC  Imo State governorship primaries. That was the governorship primaries that  produced Senator Hope Uzodinma as the APC governorship candidate  in Imo State.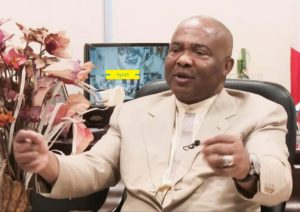 Since after the Gulak mission in Imo State, Ahmed Gulak has been on fire. The sitting governor of Imo State, Rochas Okorocha,  has been at war with Gulak over the conduct of the primaries.
Okorocha has however rejected the  APC  Imo state result. He  insisted on the one that produced his son in-law,  Uche Nwosu as the party's governorship candidate.
In an  interview with Saturday Vanguard, Gulak bares his mind on what transpired inAPC Imo state  primaries.  Where according to him, he escaped death narrowly. He said it was due to the desperation of some party men who insisted on having their way.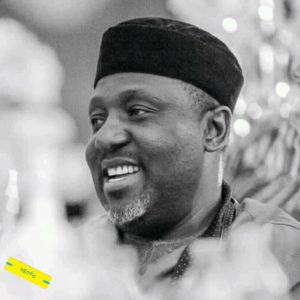 THE INTERVIEW
SATURDAY VANGUARD: From all indications, Senator Hope Uzodinma is now the governorship candidate of the APC in Imo State. This means the report of your panel was upheld by the National Working Committee (NWC) of the party.  What is your take on that?
AHMED GULAK: Anxiety grips APC governors as NWC meets.  I will say without any iota of doubt that the NWC vindicated my stand. One, I did not appoint myself and other members of the panel. The NWC approved our appointment. Myself  as the chairman and returning officer and six other members including the secretary.  This  made  us seven as enshrined in the guideline.
We went to Imo for APC Imo State Primaries. We stood our ground, elections held, results collated and the winner announced. We came back, in fact,  after the collation few others and myself escaped from where we would have been conscripted. The governor himself came to take everybody in the hotel.
But before he arrived, about four of us escaped and he moved other members including the secretary. He took them to government House.  And they read a prepared speech declaring his son in-law the winner of that APC Imo state  exercise. But I had already left Owerri for Abuja where I submitted my result.
As I speak today, there is no single petition against our report and against the result. Let us not forget, Rochas in-law was not the only aspirant, Hope Uzodinma was not the only aspirant. There were other seven aspirants including the Deputy Governor of Imo state. All the other aspirants, nine of them, there is no single petition against the conduct of the election.
And if there were grievances against the conduct of that election, the party has an appeal panel.   Petition ought to have been lodged. The Appeal Panel would recommend whether or not a fresh primary will be conducted.  That did not happen. As we speak, in accordance with the constitution and the guidelines, the result submitted by my committee, signed by me is the authentic unchallenged report.
Therefore,  NWC had no option but to uphold that report that produced  Hope Uzodimma.  I feel vindicated, the members of my committee feel vindicated.
The issue of Governor Rochas going round threatening the party is not the best for a governor. He is supposed to be a statesman. This is his party, I understand very well that he is the senatorial candidate of his party in Orlu.  So,  he should not weaken the party from within. He should call everybody,  all hands must be on deck to ensure that the party retains the state.
SATURDAY VANGUARD: With his influence in the party and power as state governor his candidate didn't get the ticket….
AHMED GULAK: ….(cuts in) Well, I don't know Imo people very well. But I know that whoever governor Rochas wants to push forward. Decency demands that he should do so in consultation with the stakeholders of that state. Even if he wants to put his son in-law, his daughter or his wife, he ought to have consulted the stakeholders. No one man can do this game of politics.
Everybody must be carried along. I feel, may be, because he did not consult the stakeholders before pushing his son in-law as the person to succeed him. And naturally, people will revolt and if he has his way to impose his son in-law on the party, what of the general election?
Can he impose the candidate on the people? At the end of the day the people of Imo state will decide who they will vote as governor.  And don't forget it is not a one party system, we have more than 85 political parties with candidates.  And in Imo state I have on good authority that we have about eleven or ten political parties. All  fielding their  candidates as governors.
I know that  you can  impose your son in-law as party candidate. However,  don't forget that  it is the Imo people who will decide who the governor will be. And I also have on good authority.  That immediately they learnt that the NWC has upheld the result of the Imo primaries. The other candidates therefore,  subsumed their ambition in the interest of Imo state to support Hope Uzodinma.
As party men we should all be happy about that too. That is politics without selfishness.
Rochas Okorocha  has spent eight years as governor of Imo state.  You want your son in-law to succeed you.  Besides,  you want to come to the senate as a senator. And  you want your wife to be a House of Reps member. You also  want a running mate who is fiance of your daughter.  That is another son in-law to be deputy governor.  That itself is indecent.
It is immoral and the people of Imo state may not take it lightly. They are not slaves.  You cannot enslave them by making it a personal family dynasty.  This is a state with well-educated people. Well enlightened state where we have professors in almost every family.  We have business men, industrialists, these people have stake in Imo state.
So I know they will not lie low when Rochas attempts to enslave them. He has been going on air every day to abuse me, maligning me.   But I have decided to keep calm because it is an internal family matter. However, I urge him to be a better party man.
Abusing me every day on television and newspapers will not help him. He should go and work for the victory of his party and leave me alone.
SATURDAY VANGUARD: You said you escaped death and was almost kidnapped in Imo. Can you tell us what happened?
AHMED GULAK: Naturally, even before I went for APC Imo State Primaries, I was offered a private jet to take me to Imo state. Nevertheless,  I refused because I didn't want to be compromised. I refused the private jet and even the tempting offer made to me, very tempting.
We are talking of  about two million dollars here, which I refused. Although, I tried to persuade them that I was going to do what is needful, free and fair primaries. Every stakeholder must be involved. Immediately we landed at the airport, that was where the problem started. They wanted to kidnap every member and only God knows where they wanted to take us to, which I refused.
And to say the least, I pity the Imo people.  But they have to take their destiny in their own hands and elect who they feel will represent them well. I am not from Imo state but I am a Nigerian. There is equality and there is equity. Some of our governors, I am sorry to say this.  They take state resources as their personal resources and we know that power is transient.
After four or eight years you are out of power and the system will get you. But having said that, I am happy that the party has vindicated me. And I know it is the best decision for the people of Imo state.
SATURDAY VANGUARD: We are heading towards 2019.  As an experienced politician how do you predict Buhari VS Atiku contest?
AHMED GULAK: We are in a democracy. It is not over until it is over. As a practical politician, I don't take anything for granted. Atiku has been on the political terrain for so long, so he is not a novice in this game. He is experienced and he has the resources. Besides,  if you want to compare the resources he has with that of our President and candidate, President Buhari, Atiku has more resources.
But the goodwill that Buhari has, the integrity that he is known for is what is going for him. But I will advise the party to move in and begin to consult great stakeholders.  State by state, Local Government by Local Government.  I believe Buhari will defeat him.
What I am saying is that yes the APC has grown for three and half years. The PDP has grown for sixteen years and it is left for Nigerians to judge. Do we want to go back to the old days or we want to forge ahead?  I mean forge ahead  with what President Buhari and his team has tried to do?  I know as a fact that we are not yet there.
However,  sooner or later the President needs to rejig his cabinet. Because we need people who will take this 2019 election as a serious project. Whoever is not a politician and does not know what politics is all about,  should give way to those who can drive this process successfully.
Source: Saturday Vanguard.