Former Aviation Minister, Chief Femi Fani Kayode on Friday, 28th September 2018, in a press release stated thus. " Police and Army prevented PDP agents from watching polling booths. APC thugs threatened and beat PDP voters in Osun.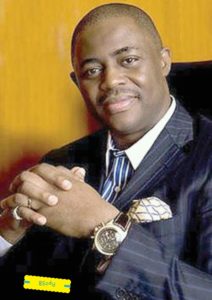 Journalists and election observers were prevented from monitoring processes. APC openly bribing voters with 100,000 naira. Is this an election?"
Kayode had earlier reacted to a statement credited to National Chairman of APC,Comrade Adams Oshiomole. Oshiomole was quoted as saying:
"ONLY PEOPLE WHO CAN AFFORD THE PAIN OF RIGGING SHOULD PARTAKE IN ELECTIONS" -COMRADE ADAMS OSHIOMOLE, NATIONAL CHAIRMAN APC, CHANNELS TV 28TH SEPTEMBER 2018. In his reaction, Kayode stated that "If this is not what is known as Freudian Slip then I don't know what is"
In his own reaction, former aide to ex-President Goodluck Jonathan, Reno Omokri, has accused the All Progressives Congress, APC, of rigging the just-concluded Osun governorship election.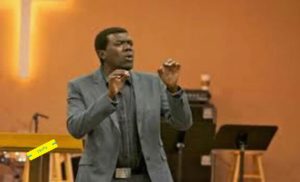 Reportngr.com had reported that the Independent National Electoral Commission (INEC) on Friday declared the candidate of All Progressives Congress, APC, winner of the gubernatorial election in Osun State.
The State Returning Officer, Prof. Joseph Adeola Afuwape said Oyetola garnered 255505 votes to defeat his main rival, Senator Ademola Adeleke who polled 255023 votes.
Reacting to Oyetola's victory, Omokri accused President Muhammadu Buhari of rigging the election.
He tweeted, "The rerun election held in a handful of polling units in fewer than 7 LGAs with less than 4,000 voters expected. There was more than enough time and more than enough police and security men on the ground. If the elections went this horribly, it was deliberate.
"The Osun rerun election confirmed President @MBuhari as the Lord of the Rig! The conduct of the rerun only proves that dictators may grow old, but they never grow into democrats. Our PVCs have turned from Permanent Voters Card to Permanent Voters Con. Wither 2019!
"We no longer have an Independent National Electoral Commission. What we now have is an All Progressives Electoral Commission, APEC, that is a parastatal of @OfficialAPCNg. How will 2019 be? This present @inecnigeria can't conduct a credible and conclusive 2019 election."
Also, the Senator representing Bayelsa East district,Senator Ben Murray- Bruce said the election was marred by irregularities and intimidation by political thugs.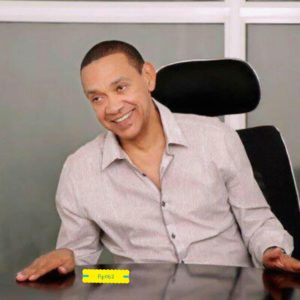 He tweeted, "What happened in Osun is daylight robbery. @SilverbirdTV reporters were there and captured brazen acts of intimidation of PDP voters, APC thugs giving directions to security personnel. That was no election in Osun.
"That was theft and the international community mustn't turn a blind eye."
In another reaction by Governor Peter Ayodele Fayose of Ekiti State, Democracy is dead in Nigeria. According to Governor Fayose, "With the show of shame that happened in last Saturday's Osun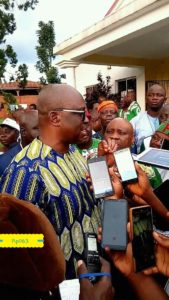 governorship election in general and Thursday's re-run in particular, there is no other conclusion to draw than that Democracy is now dead in our beloved country"