The president,  Federal Republic of Nigeria, His Excellency, President Mohammadu Buhari arrives Abuja after a two day official  visit  to Morocco. President Mohammadu Buhari prime minister, speaker Assembly of Representatives, and president, advicers on commerce of the Kingdom of Morocco, visit Mausoleum on 11th June 2018.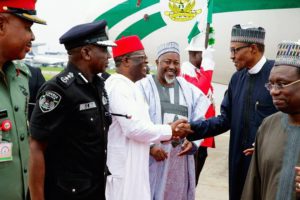 According to media Adviser to the President, Mr. Femi Adesina, the Nigerian President was in Morocco at the invitation of His Majesty, King Mohammed VI.  President Buhari undertook the first visit by a Nigerian Head Of State to Kingdom of Morocco on 10th and 11th June 2018.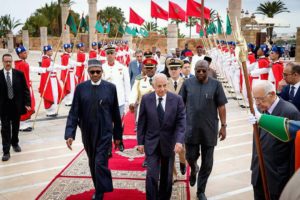 Www.reportngr.com gathered that the official  visit reinforced the positive bilateral relationship between Morocco and Nigeria since the Royal visit to Abuja in December 2016. His Majesty,King Mohammed vI and His Excellency, president Mohammadu Buhari affirmed their will to create a model of South -South  Cooperation.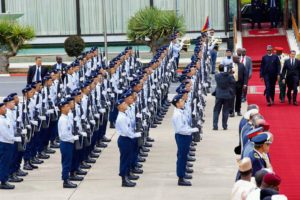 They welcome significant progress in various areas of cooperation especially in Agriculture , Fertiliser production , Energy Infrastructure, and Minning.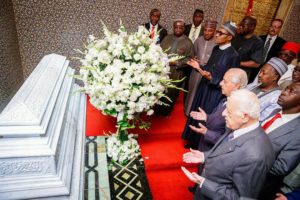 President  Buhari noted with satisfaction the milestone achieved and underscored their commitment to the regional Gas Pipelines which connect Nigeria gas resources, those of West Africa and Morocco thereby fostering development of West African regions.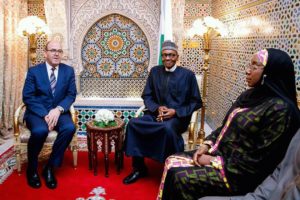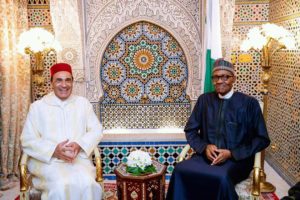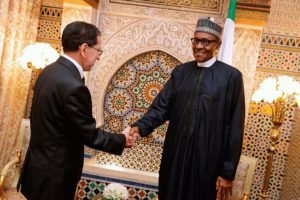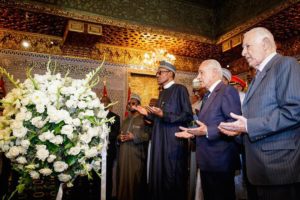 adsense