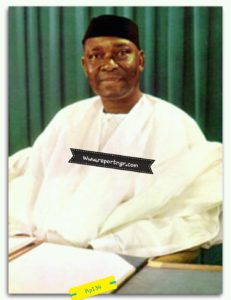 OVERVIEW
Single tenure rotational system of government should be adopted in Nigeria. In Nigeria, Northern and Southern protectorate were amalgamated in 1914. This was followed by the Nigerian independence in 1960. Since then, peace, unity and stability of the country have been elusive.
This has been a topic of discussion everywhere in Nigeria. Raising fear of the actualization of America's predictions that "Come 2015 , Nigeria will cease to appear in world map". Why this fear? This is because, Nigeria has over 350 ethnic groups. With this number of ethnic groups, Nigeria is insincere to its unity in diversity and as a united country. Mail Online:
TRUST VERSUS MISTRUST AMONG NIGERIANS
Avalanche of skepticism and criticism have continued to trail most of the views, ideas or proposals on national issues. These are based on ethnic sentiments and not from a rational or constructive view points. Every tribe is suspicious of the other. This is very unfortunate. Many still consider Nigeria as late Obafemi Awolowo once described it. Awolowo saw Nigeria as "A mere geographical expression which does not possess the characteristics of a nation". To many, Nigeria is a nation built on falsehood and faulty foundation with no tribal love and trust.
Read also SAY NO TO STATE POLICE
PROLIFERATION OF MILITIA
This bad situation in Nigeria has led to the proliferation of ethnic militia. However, each ethnic militia is agitating and clamouring for either protection or for the chunk of the natural resources. Nevertheless, some seek a forceful imposition of their religion on those they describe as infidels. However, others fight for marginalization, oppression and relegation as second class or third class citizens. These militias include OPC, MEND, MOSSOP, IPOB, BOKO HARAM, EGBESU BOYS, MASSOB, AVENGERS, FULANI HERDSMEN, ETC.
This is not the way forward for Nigeria. Nigerians should retreat, rethink, be sincere to themselves and come out with positive ideas for the good of this country. And for the interest of the future generation.
THE COMMON GOAL
Beside, elites, policy makers, lawmakers, and well meaning citizens should rise for this goal. They should be upright, courageous and come to terms with their conscience and the need of time. Nigeria should remove tribal sentiments and adopt a system capable of inculcating the spirit of oneness. A system that will bring togetherness and true Nigerianinism in all and sundry. A system that will give every zone an equal opportunity at the leadership of this country.
adsense
CONFERENCE FOR SIX YEARS SINGLE TENURE AND ROTATIONAL GOVERNMENT
Because of the above reasons, single term and rotational presidency should be adopted in Nigeria. This single tenure should lasts for only six years. This same system should also be used at the State and Local Government levels.
It is unfortunate that our leaders for selfish reasons fight against meaningful proposals. These good proposals are aimed at removing dominance of a particular group over others. Until and unless these positive changes are used, Nigeria stands the risk of turning into Somalia, Sudan or Afghanistan.
DOMINANCE SHOULD BE REMOVED
The dominance of power by a particular bloc no doubt, is instrumental to tirades of agitation in this country. Corruption, disunity, marginalization, unpatriotism, disloyalty and lack of faith in Nigeria all have their roots in this dominance.
ROOT OF PROBLEM IN NIGERIA
The root of Nigeria problems is the inability of the federal units to hold a true national conference. In the conference, vital issues concerning the existence of this nation should be discussed. Six years single tenure of rotational system of government should be adopted at the conference. The sense of belonging in the citizens irrespective of tribe or ethnic group should be made constitutional. Single single tenure of six years should be adopted and made constitutional. Also, the rotational clause should be inserted into the constitution.
BENEFITS OF SIX YEARS SINGLE TENURE ROTATIONAL GOVERNMENT
Nevertheless, there is no alternative to six years single and rotational system of government. Most importantly, this principle is the only way to bring unity and stability to Nigeria. Besides, it will make Nigeria a nation where everyone will be prepared to lay down his life for its survival. Above all, this will give an opportunity to strive to build a true peaceful and unified nation. And a nation capable of making life worth living. A nation ready to confront common enemy and other challenges which will result in prosperity and national progress. Only enemies of this country who feel that power is theirs are afraid of this meaningful gesture. Nigeria should adopt this democratic principle that ensures equitable power sharing formula.
MORE BENEFITS
With the six years single tenure and rotational system, acrimony, chaos, suspicion, ill-feelings will all be a thing of the past. Monopoly of power will no longer be for any tribe. Imbalance and reckless manipulation of distribution and allocation of resources will be curtailed. All the six geopolitical zones in Nigeria and State zones will get a shot at the presidency and governorship respectively.
Six years single term of rotational government will prepare the minds of the leaders. Making the leader to concentrate and work assiduously within the six years period. True allegiance to Nigeria will be felt in all corners of the nation. Marginalization, insecurity, oppression , ethnic militia and lack of faith in Nigeria will all disappear. This principle, if put in the constitution will remove the tendency of Nigeria to be like Somalia, Sudan and Afghanistan.
CONCLUSION
Six years single and rotational term is also good for political health of this country. It will guarantee peace, equity, freedom and justice to all. Anything short of this will mean recycling violence, hatred,underdevelopment, insecurity and lack of faith in Nigeria.
Source: Ali Achilonu writes from Owerri.