adsense
FTX founder, Sam Bankman-Fried has pleaded not guilty on Tuesday to eight criminal charges he diverted billions of dollars from deposits made by customers to his now bankrupt crypto currency exchange FTX.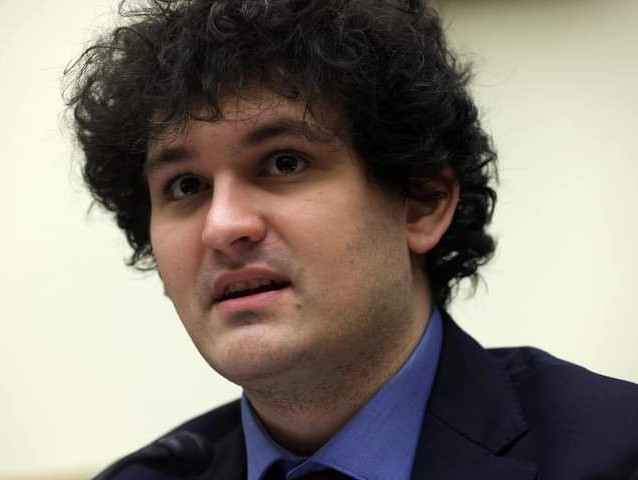 However, Forbes said Sam faces up to 115 years prison sentence if found guilty on all the eight criminal counts related to the collapse of his firms FTX and Alameda Research.
Meanwhile the collapse of FTX led the prosecution of Sam and two of his lieutenants in New York federal court.
Sam Bankman-Fried was arrested on 13th of December 2022, in Bahamas after United States prosecutors filed criminal charges against him.
On 22nd December 2022, Sam arrived New York from the Bahamas in an aircraft to face fraud charges.
According to US authorities, Bankman-Fried was extradited on suspicion of committing one of the biggest financial frauds in United States history.
However, he was on 23rd December released on a $250 million bond after his first court appearance in USA. He later stayed under house arrest at his parent's home.
30 years old Samuel Bankman-Fried is the founder of the failed cryptocurrency exchange FTX. He was earlier in December 14th 2022 denied bail by a judge in the Bahamas.
Bahamas Chief Magistrate JoyAnn Ferguson-Pratt denied the petition for his release on bail citing a "great risk" of flight and ordered he be kept at a correctional facility until 8th of February.
In November, FTX filed for bankruptcy in the US . This made it unable for many users to withdraw their cash.
According to a court filling, FTX owed its 50 largest creditors almost $3.1bn.
Nevertheless, the parents of Sam Bankman-Fried have been facing physical threats since the collapse of their son's FTX Cryptocurrency exchange, NEWSMAX reports.
Read also: Actual Fact About Renee Parsons Who Picked Money On The Ground In USA And Became Paralyzed
Meet The First Black Governor Of Maryland USA
See Why Ex-Lover Of Juan Carlos Former King Of Spain Drags Him To UK Court