44 years old Wes Moore is the projected winner to be the next Governor of Maryland. This makes history as he will become the first Black Governor of the state.
Maryland has elected the state's first Black governor, author and former nonprofit executive Wes Moore. He is only the third Black governor elected in the country.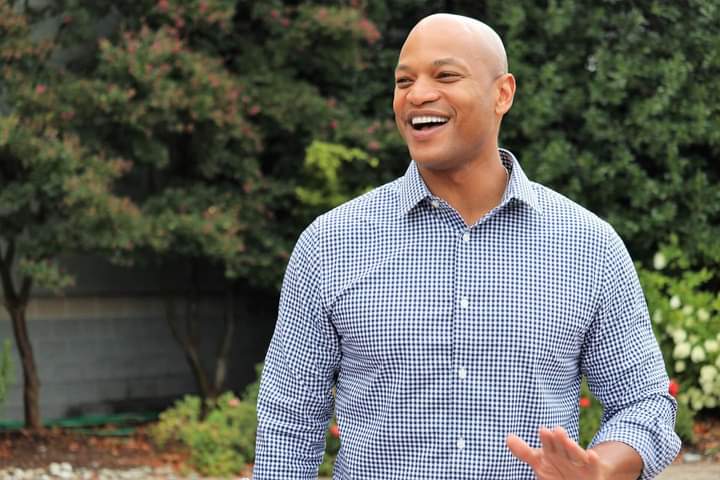 Meanwhile, Wes Moore who described himself as "the son of an immigrant single mother, a combat veteran, a proud graduate of a junior college, small business owner, CEO, husband and father, says he is fighting for a Maryland where no one is left behind.
On November 1st, while making a speech on Halloween, Wes stated that one of his favorite movies is "Coming To America".
As the only third black elected in the United States of America, Moore has made a positive and remarkable history in Maryland as Maryland's first black governor.
Moore was elected Maryland's first black governor on Tuesday. He defeated Republican Dan Cox. His victory as governor of Maryland moved the governor's office from Republican to Democratic.
On Thursday, Wes Moore entered his office for the first time after what he described as "world longest job interview with over 6 million hiring managers".
Same Thursday, Wes received outgoing governor, Larry Hogan.
Nevertheless, Wes Moore is a political novice who has never held any political elected office.
See Why Ex-Lover Of Juan Carlos Former King Of Spain Drags Him To UK Court
How 3ft 7in Man With 5ft 5.4in Wife Enter Guinness World Record
adsense
See What Tanzanian President Did To Fisherman That Rescued Lake Victoria Plane Crash
Agony As Tanzania Plane Crashed Into Lake Victoria
Sources:
NBC Washington
Bloomberg
ABC News
The Wall Street Journal