Guinness World Record 2023 edition has featured an extraordinary couple, Chloe Samantha and James Lusted.
Chloe Samantha Lusted is a school teacher at Connah's Quay High School. She is 166.1cm [5ft 5.4in] tall.
In 2016, Chloe Samantha got married to James Lusted. James is 109.3cm [3ft 7in] tall.
James and Chloe have 56.8cm [1ft 10in] nearly 2ft height difference.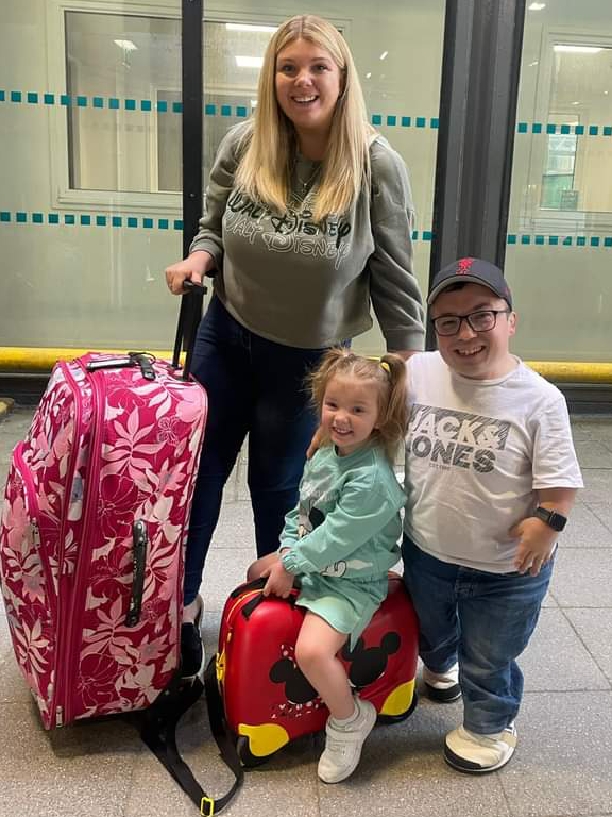 The couple are from the same hometown and are based in the United Kingdom.
They have a baby girl named Olivia. They are a very happy family with mutual respect despite their height difference.
However, James and Chloe are the latest in the new Guinness World Record 2023 edition.
A report from the Guinness World Record said:
adsense
James and Chloe Lusted have been married since 2016. They are based in the UK and come from the same hometown. Together they feature in the new Guinness World Records 2023 edition, and on 2 June 2021, they broke the record for the greatest height differential of a married couple (different sexes/taller woman)

With James standing at 109.3 cm (3ft 7 in) and his wife Chloe being 166.1 cm (5ft 5.4 in), the couple has 56.8cm – almost 2 ft (1ft, 10 in) – between them. "Being 3 ft 7 is tricky sometimes. But I can do everything you can do, just in a different way."
James Lusted describing his initial self rejection before coming to terms with reality of life posted on his Facebook page:
"I came to a point where I had to say to myself that dwarfism doesn't own me, I own my dwarfism. I just wanted to be the same as everyone else and live my life in a big way, in a little body" – James Lusted
The couple has become a very positive inspiration to a lot of people especially people living with disability.
Read Also: See Why Will Smith Resigns From The Oscars Academy And Why He Needs Encouragement
Sources: Guinness World Record, Facebook