Not less than 49 Armenian soldiers have been killed in renewed border attack between Armenia and Azerbaijan.
According to Reuters, at least, 49 Armenian soldiers and undisclosed number of Azeris were killed on Tuesday in the deadliest fight between Azerbaijan and Armenia.
Reuters described the fighting as the deadliest fight between Azerbaijan and Armenia since a 2020 war.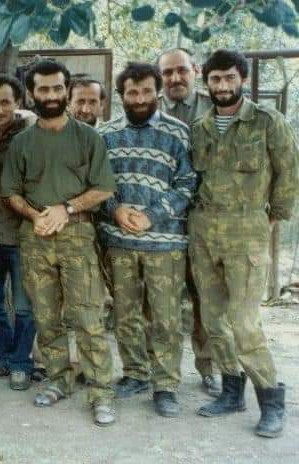 The New Arab reports that the fighting was the worst since the end of a 2020 war between the ex-Soviet republics over the contested Nagorno-Karabakh region.
Nevertheless, Armenian Genocide Documented says Azerbaijan opened fire early hours of of Tuesday near the Armenian borders. The newsroom says the strikes includes drones and large-caliber firearms fired in the direction of Goris, Sotk and Jermuk.
Not less than three civilians were victims of the attack.
Armenian ombudsman office also says it has facts that the Azerbaijani army has been shelling the ambulance.
Armenian defense spokesperson, Aram Torosyan said in a press briefing on early Tuesday that the situation remains extremely tense as fighting continues.
Nevertheless, Armenian Prime Minister, Nikol Pashinyan told parliament that at the moment,49 troops had been killed and it is not the final figure as fighting is still ongoing.
The prime minister also called Russian President, Vladimir Putin, French president, Emmanuel Macron and the US Secretary of State, Antony Blinken to address the outbreak of violence.
Moreover, Armenia has said she will appeal to the Russian-led Collective Security Treaty Organization [CSTO] and the United Nations Security Council.
So far, CRUX Media reports Vladimir Putin of Russia claims it has negotiated a ceasefire between ex-Soviet Armenia and Azerbaijan. But the United States has called for the immediate end to clashes.
Read Also: Awawdeh Khalil: Details Of How Palestinian Detainee Survives 179 Days Hunger Strike
How South African Police Shot 34 Miners And The Protest That Cannot Go Away
Sources;
Reuters
CRUX
Armenian Genocide DOcumented
New Arab
Facebook
adsense