A Palestinian detainee, Awawdeh Khalil has ended his nearly six months hunger strike.
Khalil has been detained by Israeli Occupation Forces in Israeli prison without charge or trial.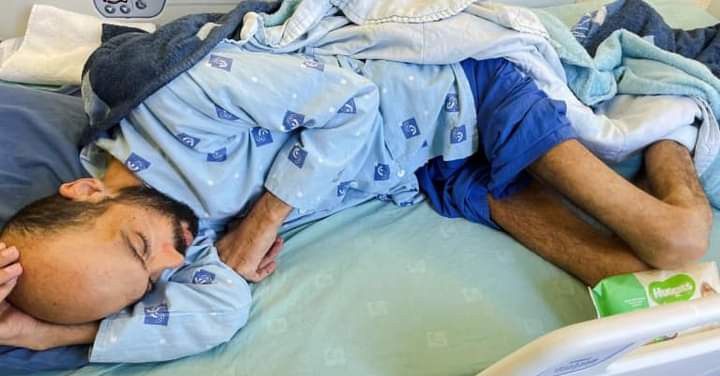 40 years old Awawdeh Khalil is a father of four girls. He was arrested by the Israeli forces from his home in Ithna, Southern Israeli occupied West Bank in December 2021.
Following the images of the extremely emaciated Khalil released by his wife in August, European Union and other Bodies pressed for his immediate release.
European Union delegation to Palestine tweeted that it was shocked by the horrible pictures of Awawdeh who was in imminent danger of dying.
The delegation demanded that unless charged immediately, Khalil must be released.
Awawdeh embarked on the nearly six months hunger strike in protest of his administrative detention by the Israeli Occupied forces.
After reaching an agreement with the Israeli forces to suspend his hunger strike, Khalil was finally set free on September 2nd, 2022.
Quds News Network stated on August 29th 2022:
Being in prison without trial or charge by the Israeli army is the story of thousands of Palestinians in prison.
On August 11TH 2022, In Palestine reported:
Khalil Awawdeh is now 35kg of weight. Yes. This grown-u man, father of four, has become a mass of skin and bones weighing 35kg in Israeli prison……
Following his release, he was hospitalized at the Assaf Harofeh Hospital.
August 25th 2022, Palestine Online released a video of crying Awawdeh's mother on a visit to him at the hospital. The mother managed to encourage Khalil amid tears saying "Stay strong my beloved, you are a here!"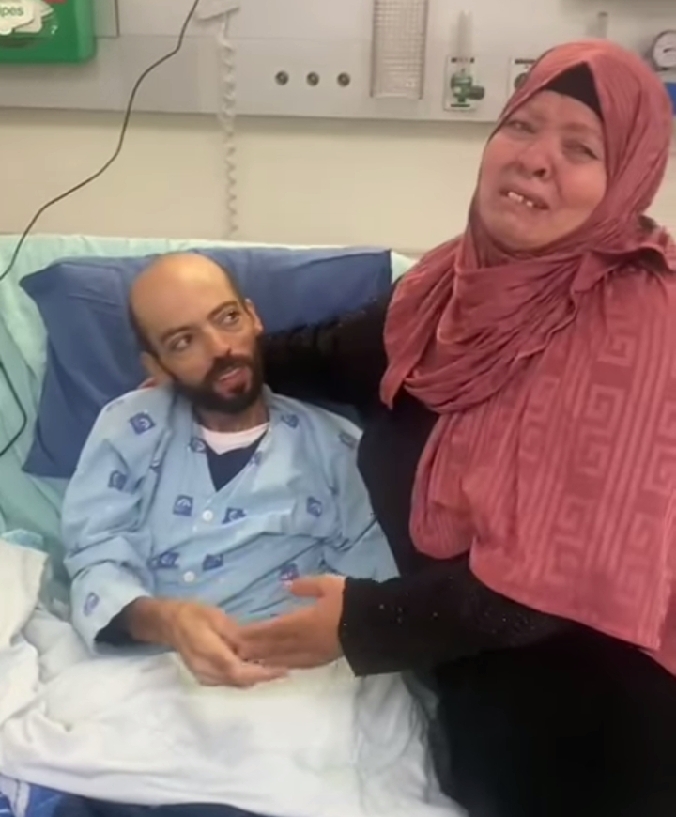 Saturday 10th September, 2022, Eric Lamy released a lively photo of Awawdeh and stated in his Facebook page:
It is with pleasure & pride to share this photograph of Palestinian Lion Khalil Awawdeh recovering in the hospital today.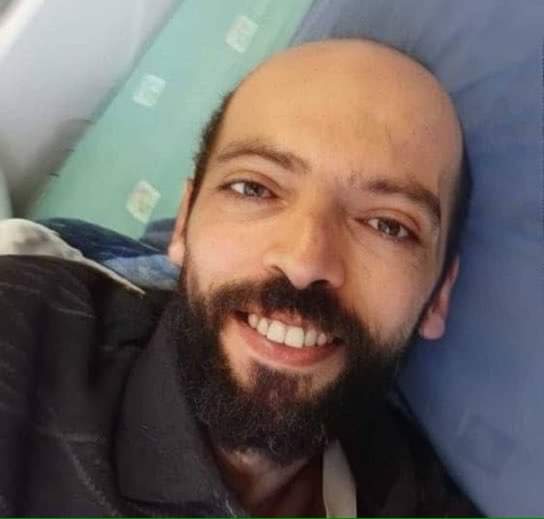 The latest picture of Khalil has reassured the family and the entire world that Awawdeh Khalil will soon get back to his normal self.
Read Also: Father Cries Out As Israeli Defense Forces Murders Son
How Journalist Samuel Wazizi Abducted, Detained, Tortured To death While Telling Public He Was In Detention
Deadly Suicide Bomber Attack On Russians At Russian Embassy May Lead To This
Sources: Quds News Network
Palestine Online
In Palestine
Facebook
adsense