It was all tears as a tragic accident on the set of "Rust" involving Alec Baldwin has left one crew member dead and another hospitalized. This accident happened on Thursday, 21st of October 2021 at Bonanza Creek Ranch south of Santa Fe, New Mexico.
According to the report, a prop gun which was fired by actor Alec Baldwin "discharged a projectile" and struck director of photography Halyna Hutchins, 42, and director Joel Souza, 48.
Halyna Hutchins was taken with helicopter to University of New Mexico Hospital where she was pronounced dead.
Joel Souza was transported with an ambulance to Christus St. Vincent's Regional Medical Center. His current condition is unknown.
adsense
According to investigators, it appears that the scene being filmed involved the use of a prop firearm when it was discharged. A statement from authorities said:
"Detectives are investigating how and what type of projectile was discharged."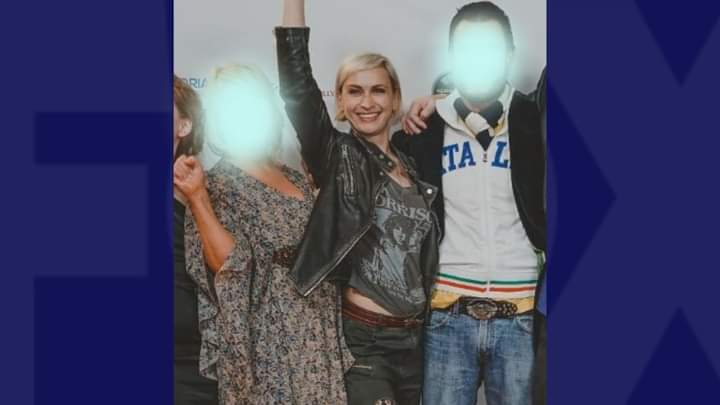 A source close to the investigation told The Santa Fe New Mexican that Baldwin was questioned by investigators late Thursday and was seen by a New Mexican reporter and photographer in tears.
Nevertheless, no charges have been filed, and the investigation is open.
However, Santa Fe County Sheriff's Office Spokesman Juan Ríos wrote in a news release."Rust" is a Western film set in the 1880s that stars Baldwin, Travis Fimmel and Jensen Ackles. Our thoughts and prayers are with all involved.
Investigators said that the prop firearm was being used during filming when it was discharged by Baldwin, hitting his director of photography, Halyna Hutchins and director Joel Souza.
While citizens said the sad incident is regrettable, they wondered why live gun should be used in movie set.
Read Also: Controversy As This Happens To Man Who Made Caricature Of Prophet Mohammed (PBUH)
See Why Algeria Broke Diplomatic Ties With Morocco
Alexander Rae Baldwin III was born in April 3rd, 1958. He is an American actor, writer, comedian, film producer, and political activist.
Baldwin is the eldest of the four actor brothers in the Baldwin family. Alec Baldwin first gained recognition appearing on the sixth and seventh seasons of the CBS primetime soap operaKnots Landing.
Sources: Wikipedia, ABS – CBN NEWS