Nigerian Music icon, TiwaSavage has lost the Multi-million Naira Pampers Deal recently awarde to her.
The contract was nullified following a S*x Tape Scandal of Tiwa which surfaced online during the week.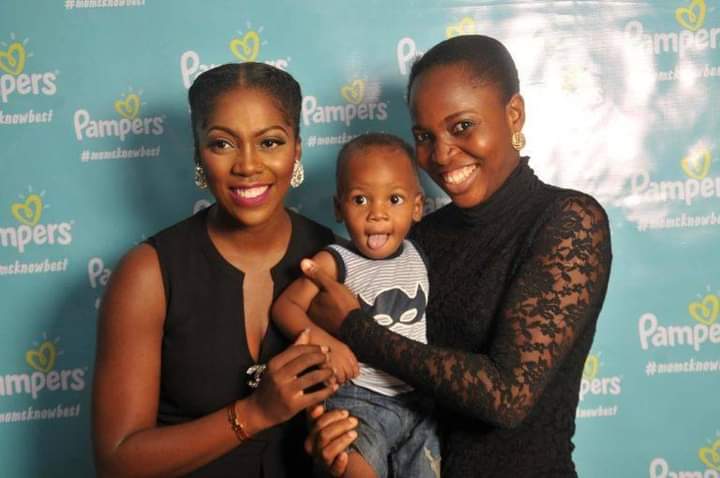 According to the report released by the Pampers Chief Executive Officer, Fama Fransisco through his Twitter handle, the company cannot continue with the initial deal with Tiwa Savage following her recent video online.
It should be recalled that it is no longer news that the 41 years old Tiwa Savage have been trending on the social media world positively for a long time.
However, recently, Tiwa has been in the media for the wrong reasons. A self confirmed dirty video tape of hers was leaked and of course it has affected her endorsement deals.
It should be recalled that the Pampers Group had endorsed TiwaSavage and her son Jamil in 2016 as Ambassadors.
The Pampers Deal is a deal that fetches her N40 million yearly and free supply of Pampers at her order.
Sadly, the Global Baby Feminine and Family Care brand have terminated the contract with immediate effect following the leaked dirty tape scandals.

A report by the Pampers CEO, Fama Fransisco tweeted the update as below:
With regrets, we reluctantly announce that with all due respect, Tiwa Savage stops representing the Pampers brand, Goodluck and be strong"
Nevertheless, people have criticized this development. Stating that the company should not have taken this action at this point in time since anybody can fall victim to this type of scandal.
Read Also: Starting My Weight Loss Journey Part 1c
Finally A Nigerian Man Has Found These Herbs That Burn Fat And Cure Other Health Problems