Thursday, 26th of November 2020, Nigerians woke with the news of a Delta state boy who killed a rare Peregrine Falcon species.
According to the report, the unnamed boy is a native of Ofagbe in Isoko North Local government area of Delta state Nigeria.
And the incident occurred in the jungle of Ofagbe, Isoko North L.G.A. Delta state.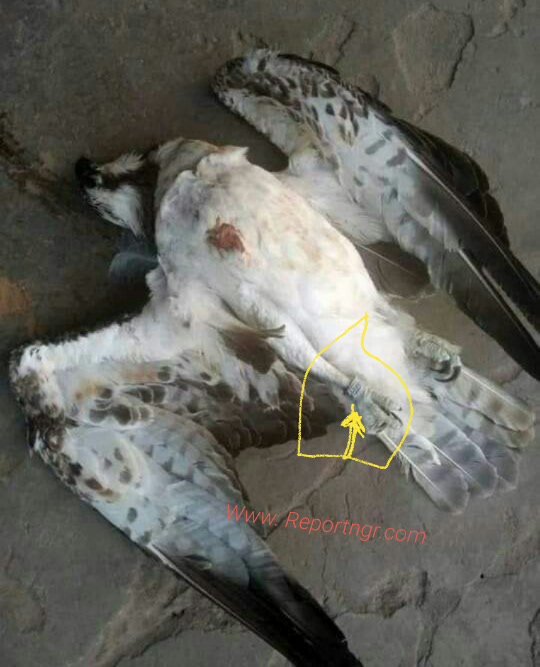 However, on close observation it was discovered that the bird had migrated all the way from Finland.
The slain Falcon has a ring identification tag around the ankle with the inscription: Museum 200L Helsinki, Finland.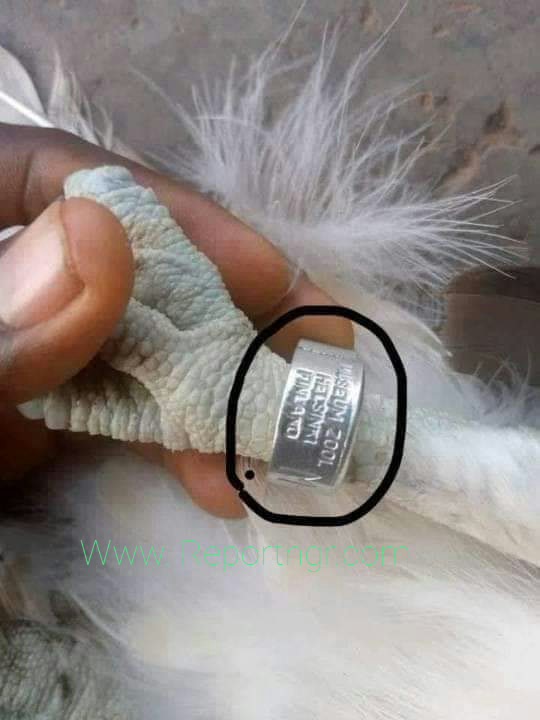 This probably indicates that it started its journey from Helsinki Museum Finland.
Sadly, the ignorant hunter killed it before knowing what it is.
WHY THE WORLD ONLY SURVIVING WHITE GIRAFFE GOT FITTED WITH TRACKER
HOW AFRICAN LAST GIANT "TUSKER" ELEPHANT, TIM DIES AT 50
USA PRESIDENT, DONALD TRUMP PARDONS 2020 THANKSGIVING TURKEY (VIDEO)
The Peregrine Falcon
According to the MI Birds page, Peregrine Falcons move when it gets chiller (colder). A Peregrine Falcon spotted in the Dominican Republic travelled all the way from Sault Ste Marie International Bridge within one day.
Yearly, Michigan Department of Natural Resources bands Peregrine chicks to help Biologists track and observe the endangered species throughout their lives.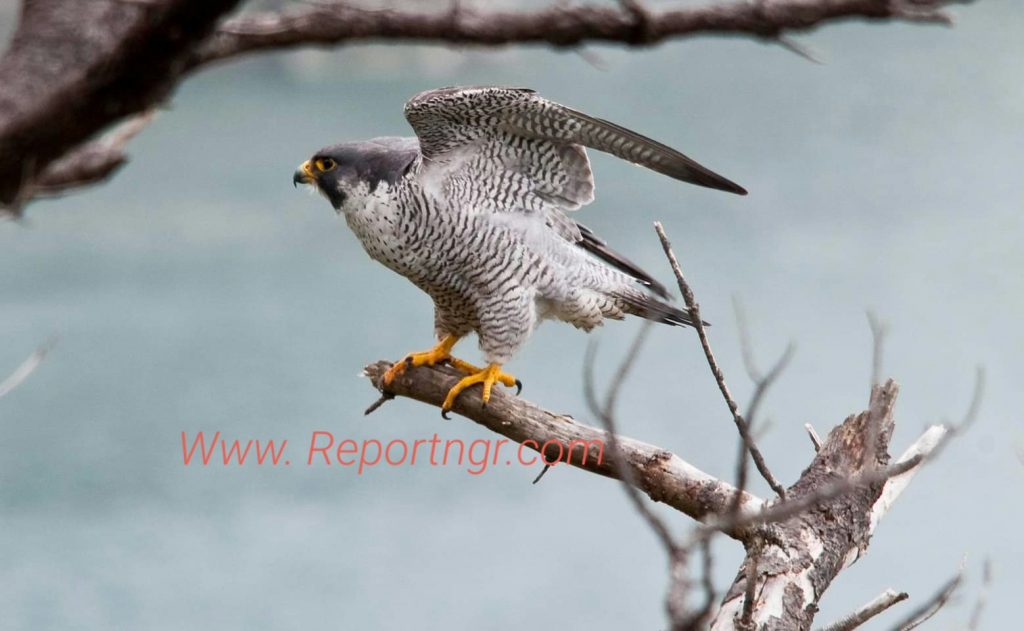 The Peregrine Falcon is the only specie of falcon that has amazing speed, Power and fearless in anything.
This fearless nature of the bird had made it to be killed by people who are ignorant of its characteristics. It rarely run away when confronted. It will rather fight, making hunters to kill it.
The males are smaller than females. The streaked underparts and gray cere make the Museum 200L Helsinki, Finland falcon a juvenile.
This falcon evolved to hunt other birds.
They are very swift and super hunters. Once a prey is targeted, the Peregrine soars high overhead and stoops down into a stealth-bomber five. With its wings tucked to its sides.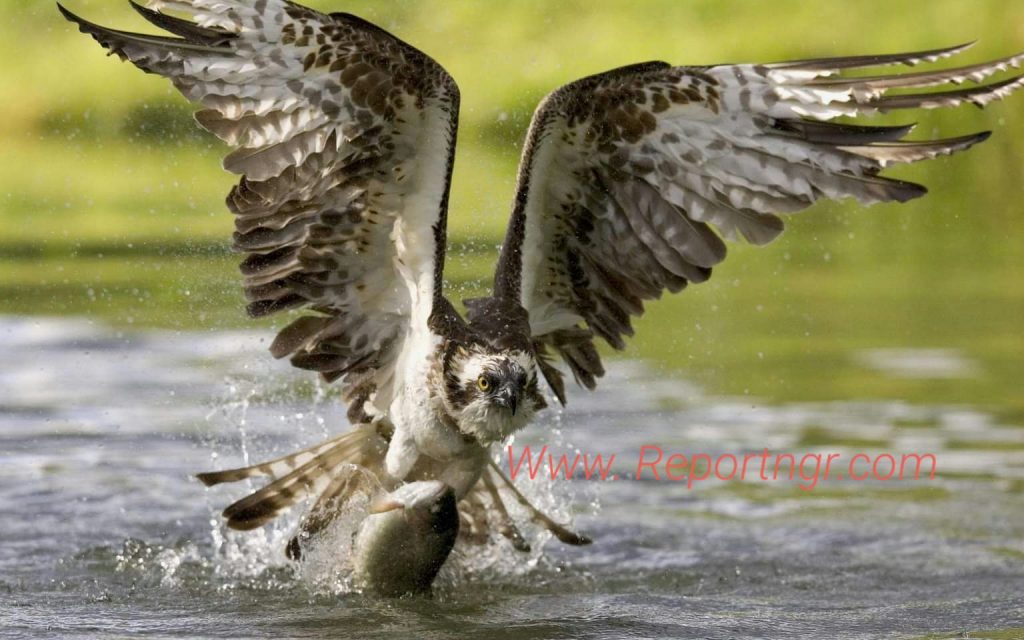 You DON'T HAVE TO STRUGGLE IN SILENCE
The US Fish And Wildlife Service stated on November 12th 2020:
"Speed. Power. Fearlessness — the peregrine falcon has it all. Evolved to hunt other birds, peregrine falcons are super swift hunters.

Once prey is targeted, the falcon soars high overhead and then "stoops" down into a stealth-bomber dive, wings tucked to its sides, air rushing past at two hundred miles per hour or more.

A population of these birds actually travel from Florida over to USFWS Arctic National Wildlife Refuge's Brooks Range to nest".
How The Peregrine Falcon Entered Nigeria
The Peregrine Falcon is a very stubborn migrant. The bird migrates from an unfavourable to a favourable environment.
Moreover, it does not enjoy hot weather not extreme cold weather. It also loves feeding and preying on fish, birds and cold blooded reptiles. All these are abundant in the Delta region of Nigeria.
This is the major reason why the bird killed at Isoko North Delta state of Nigeria did not choose to settle at the northern part of the country.
A self research carried by Reportngr.com revealed that the Peregrine bird does not survive in hot weather.
Therefore, the bird might have arrived Nigeria from Finland through the South Atlantic Region to the Gulf of Guinea avoiding India Ocean Region.
The Museum 200L Helsinki, Finland Peregrine Falcon must have left Finland to Denmark avoiding United kingdom and Ireland. And it must have left Finland to Nigeria within three weeks. This is because it travels at a speed of 60 mph.
This is assumed that if the bird had gone to United kingdom to Ireland, it would have flown all across the Atlantic ocean. But flying across the Atlantic ocean would have been impossible for the falcon as it will not see where to perch and rest at intervals.
Theefore, it did not possibly entered United kingdom and Ireland.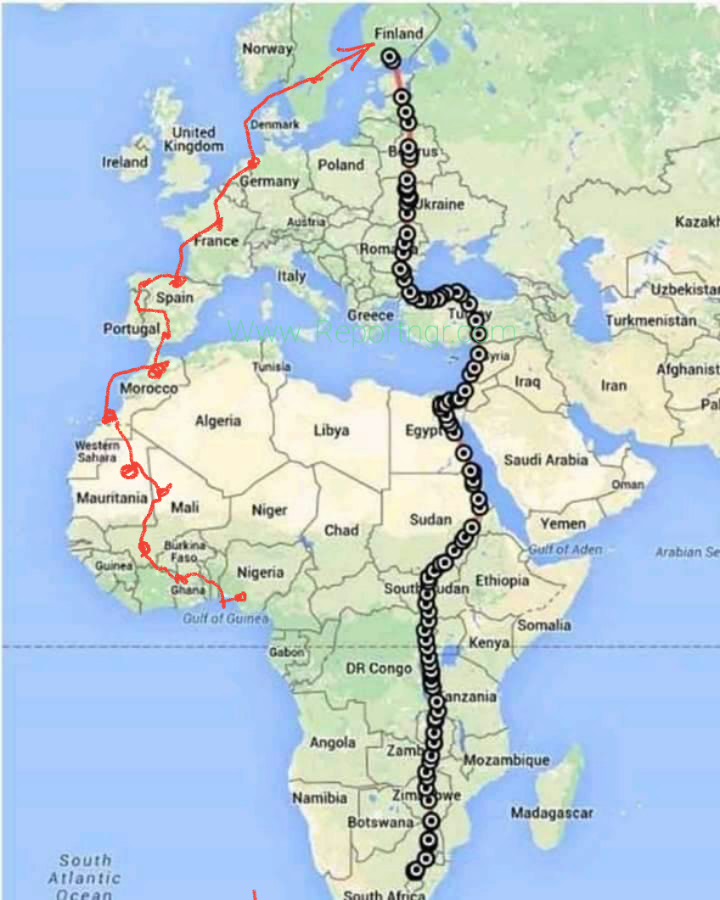 The bird probably left Finland to Denmark. From Denmark to Germany and France.
From France, it entered Spain to Portugal and landed in Morocco. From Morocco, it entered western Sahara to Mauritania and landed in Guinea.
Probably, from Guinea, it entered Ghana through the Gulf of Guinea and landed in the Delta region of Nigeria where it met its death.
The reasons why Report Nigeria concluded that the bird used this route are:
● This species of falcon does not survive extreme hot weather. Therefore, it will follow a route with suitable weather that tallies with its body temperature. It must have avoided the hotter Indian Ocean Region.
● The Peregrine Falcon feeds mostly on fish, birds and lower reptiles. And the assumed migration path is abundant in these animals. Because of this, the Museum 200L Helsinki, Finland fearless bird must have taken a wise selection of travelling route.
It will occasionally feed well as its foods are numerous around the ocean path it followed.
● The Museum 200L Helsinki, Finland never passed through Ukraine, Turkey, Syria, Egypt, Sudan, Chad and finally Nigeria.
No that would not have made sense. Considering the fact that these regions are hotter and lack vast water and necessary weather for the survival of the Peregrine Falcon.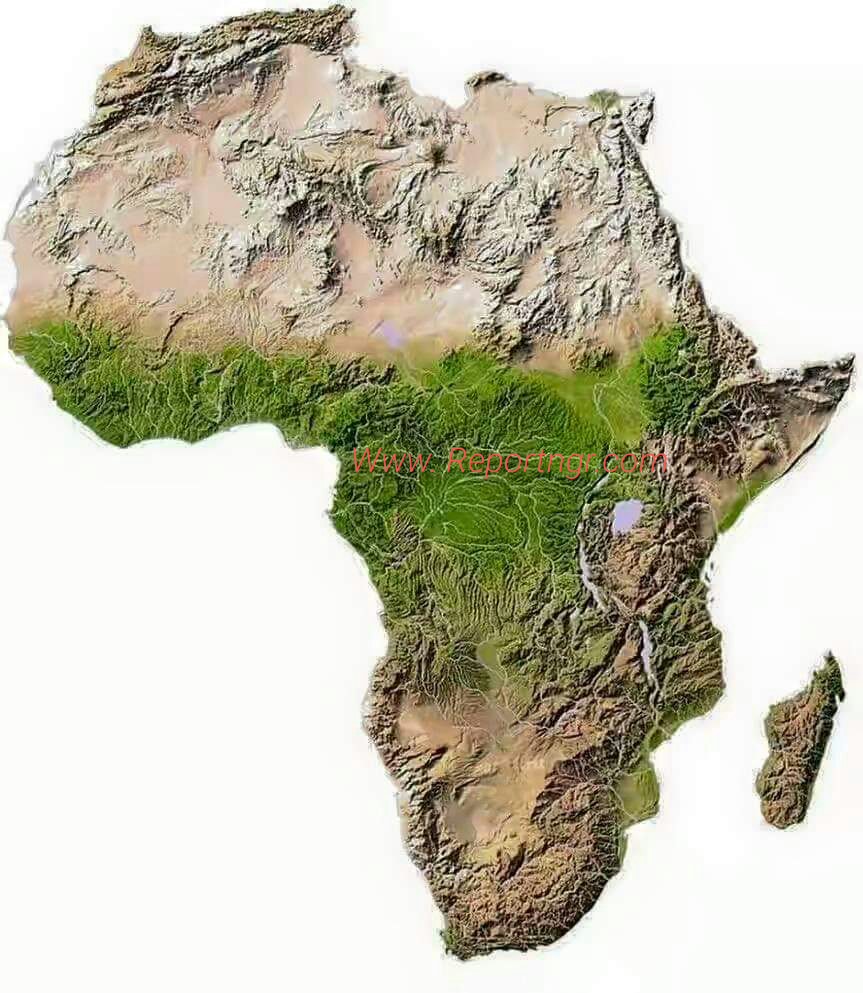 Following this route, the bird would not have made it into Nigeria. And if it eventually entered Nigeria, the Museum 200L Helsinki, Finland falcon would have landed in northern Nigeria. But for it to be seen in Delta state of Nigeria, it probably entered through the Atlantic Region.
Some Facts About The Peregrine Falcon:
The Peregrine falcon populations in the eastern United States declined sharply between the 1940s and 1960s due primarily to the widespread use of the pesticide DDT.

DDT was banned in 1972 and Peregrine falcons were placed on the endangered species list in 1973.
Cornell University (later the Peregrine Fund), U.S. Fish & Wildlife Service (USFWS), and various natural resource agencies began reintroducing peregrine falcons back into their native range.

Shenandoah National Park is home to a peregrine falcon restoration program.

As with many raptors, females are larger than males. Females weigh 32 to 34 ounces (~930 grams) and males (or tiercels) are about one-third smaller and weigh 18 to 20 ounces (~535 grams)

Peregrines generally mate for life but will often re-pair if their mate is lost.

Peregrine diet varies with season and location. In the Appalachians, some of their prey includes flickers, blue jays, towhees, juncos, and mourning doves.

Their long pointed wings give them an aerodynamic or jet-like appearance. In level flight, they can easily reach speeds of 60 mph.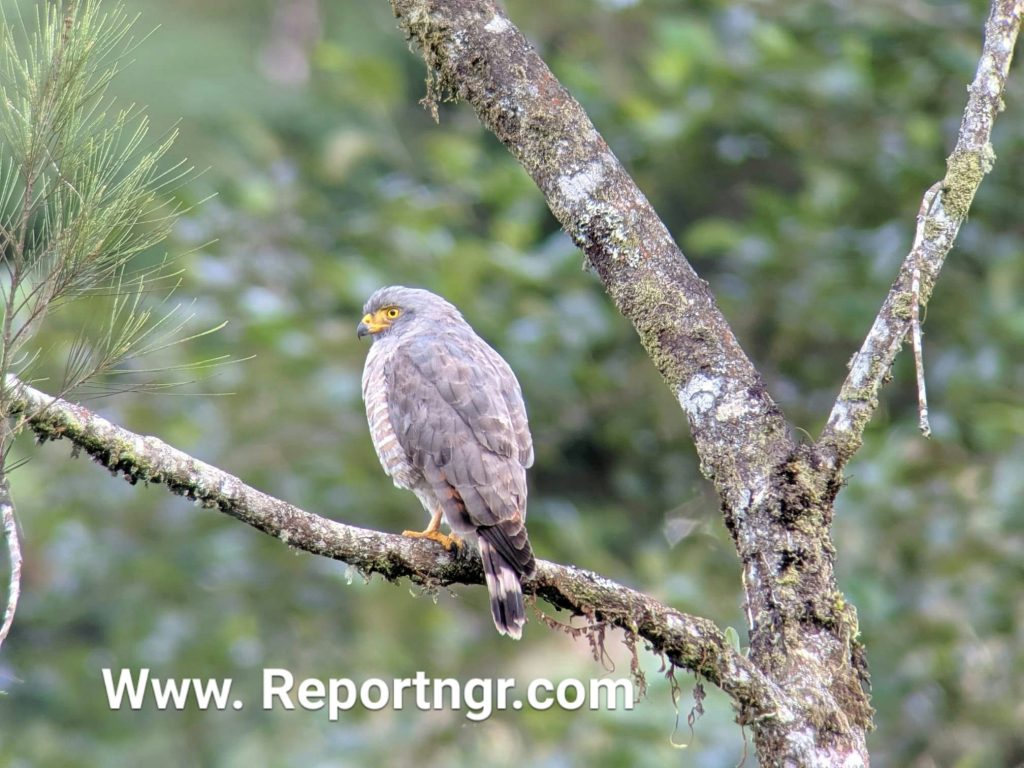 They have been clocked diving, or stooping at speeds of more than 150 mph!
It is of importance to note that the Museum 200L Helsinki, Finland falcon killed in Delta state of Nigeria is a female. This is because the make are smaller in size while the female are larger and more attractive to hunters.
As in most raptors, males are smaller than females. The streaked underparts and gray cere make this a juvenile.
The buffy underparts and broad facial stripe suggest this is a juvenile F. p. anatum, which is the breeding population in temperate North America.
It is sometimes called the American Peregrine Falcon and formerly called the "Duck Hawk."
In fact the word "anatum" means "duck."
The Museum 200L Helsinki, Finland No longer Endangered species
This subspecies was the subject of an intense recovery after being listed as an endangered species.
But captive breeding and banning of DDT use in most of North America have been successful in bringing the species to a self-sustaining recovery, at least in Western North America.
Good enough, the Peregrine Falcon was removed from the endangered species list in 1999.
Sources:
Reportngr.com research
Shenandoah National Park
Rare birds, Falcons, Eagles sale point
World Map
MI Birds page