Three kids have been found abandoned in Limbe Cameroon following unknown whereabout of their parents.
An information sent to Report Nigeria, read "Mother Abandons three kids in Limbe".
The children were identified as Nouna Louise, Samuel Eto'o Fils and Richmond.
FALCON KILLED IN NIGERIA EVERYTHING ABOUT HOW AND WHY IT ENTERED NIGERIA
CAMEROONIAN WRITER WON 2020 MORLAND AFRICAN WRITING SCHOLARSHIP
The oldest of the children, Samuel Eto'o Fils said that they attend school in Yato, in the Littoral region. And that their mother's name is Sally Tabe.
Read also: Kobe Bryant On Forbes List Of 'Highest-Paid Dead Celebrities'
Meanwhile, the Divisional Delegate for Social Affairs in Fako has published a communiqué which says:
A mother practically left three of her Children; Nouna Louise, Samuel Eto'o Fils and Richmond stranded in Limbe on November 25, 2020″.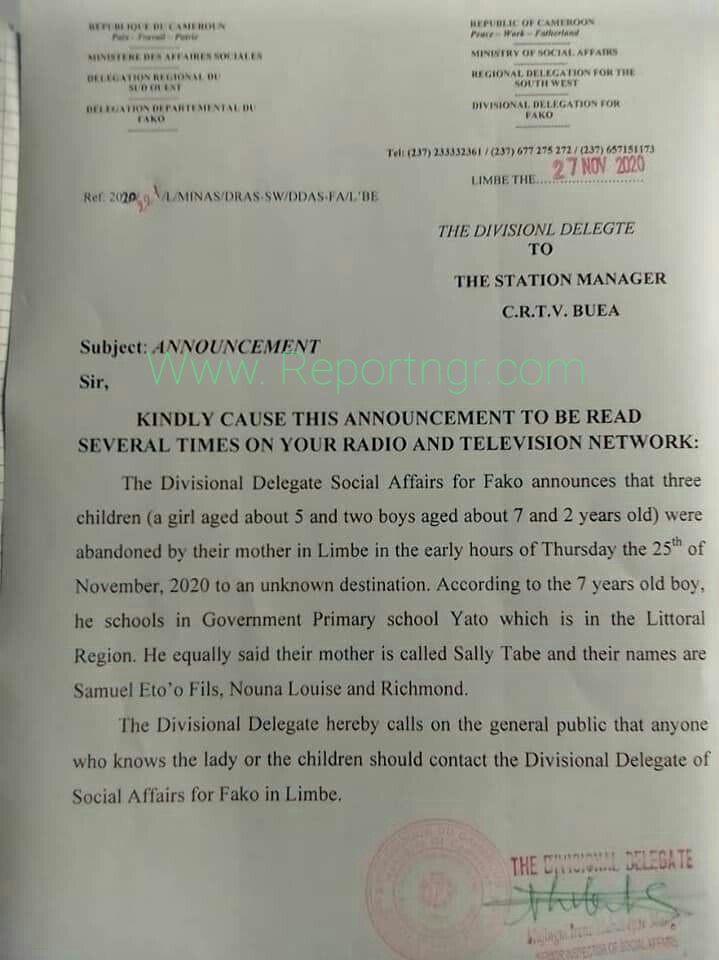 The Divisional Delegate for Social Affairs however, instructed that anyone who knows the children's parents should contact his office in Limbe.
But many reactions have followed this development.
A lot of people who sent their comments on the report strongly affirm that the mother must have not abandoned the children intentionally.
Majority of them believed that something must have gone wrong somewhere.
Nevertheless, a good number of them believe that with the recent day to day killing in Cameroon. And the unquenchable crisis between the Anglophone and Francophone in Cameroon, the woman must have been caught up in crossfire. Probably on her way to pick her children.
Below are some reactions from Cameroonians: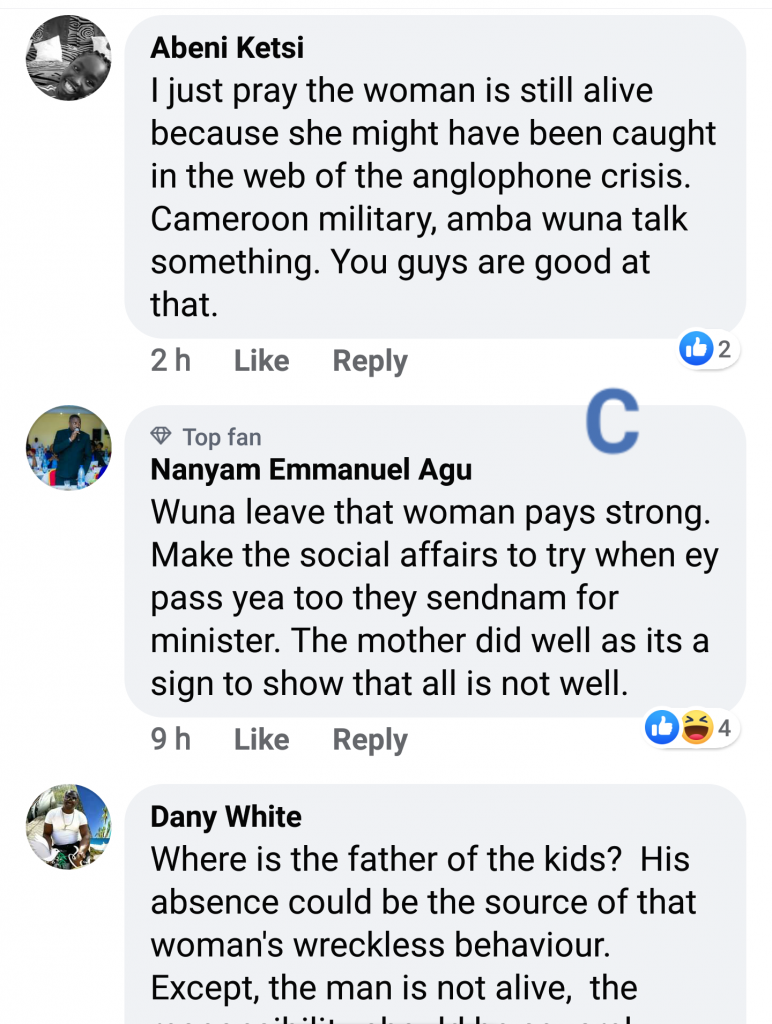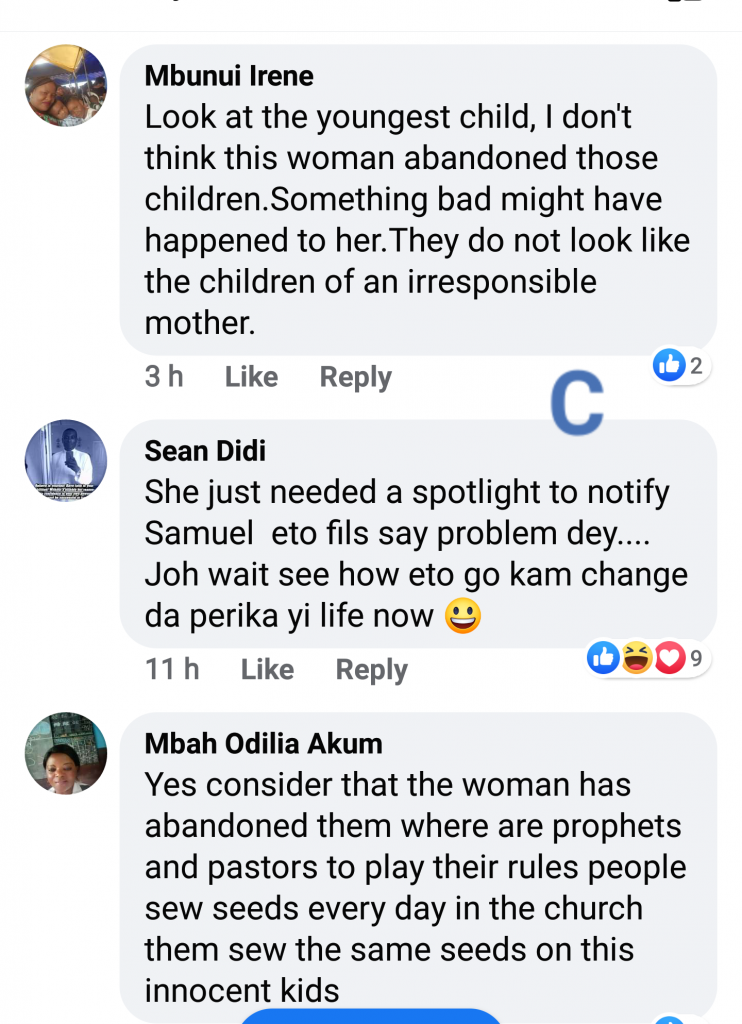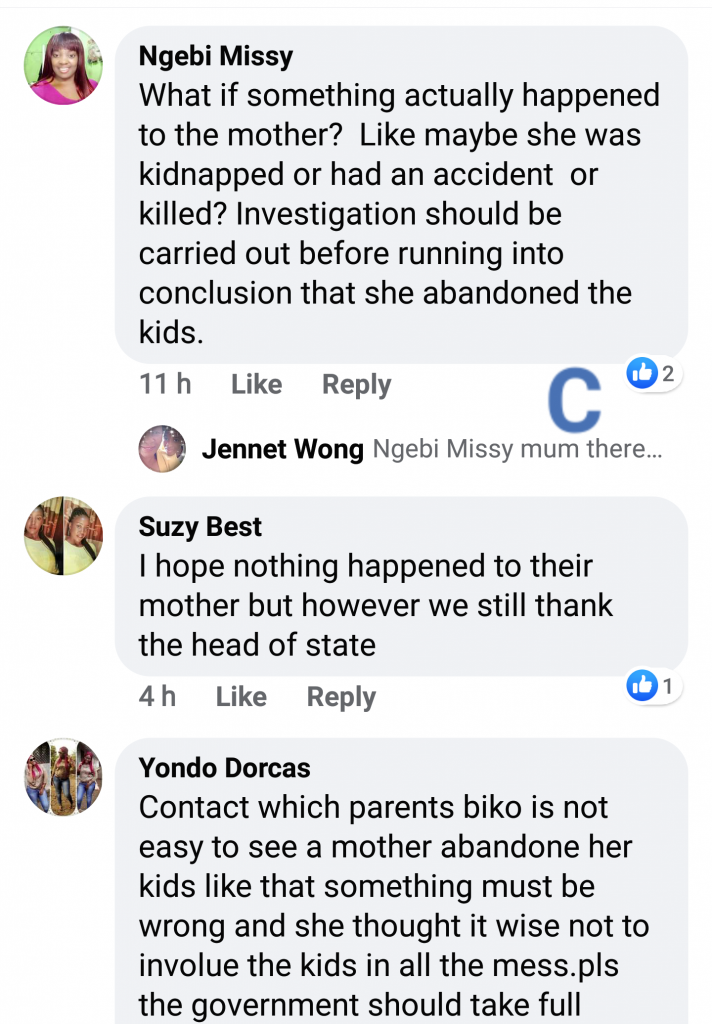 adsense