A Cameroonian writer, Howard Meh has been named among this year's beneficiaries of the Morland African Writing Scholarship for 2020.
Howard Meh is among the four winners and the only Cameroonian ever awarded the scholarship.
His entry which beat those of 991 others was described as thoughtful writing "replete with memorable and humorous lines."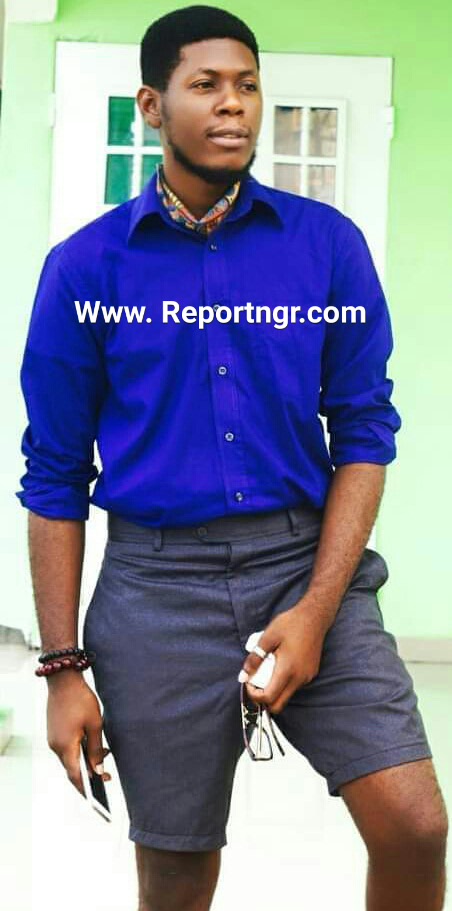 Howard and three other winners will each receive an 18,000 pound grant (about 13 million FCFA) to take a year off and write a book.
SENATOR DINO MELAYE APPRECIATES LADY THAT WROTE THESIS ON HIS RELIGIOUS SPEECH.
SCHOLARSHIP: McDONNELL INTERNATIONAL SCHOLARS ACADEMY WASHINGTON USA
INTERNATIONAL SCHOLARSHIP: UNIVERSITY OF OULU FINLAND
According to Morland African Writing scholarship organizers, the judges met and decided on the four winners for 2020.
"This year, we had 992 entries compared with last year's 672 entries ". The report said.
The four winners are:
Howard Meh -Buh -Cameroon
Kobina Ankomah – Graham – Ghana
Okwiri Oduor – Kenya
Sarah Uheida – Libya
Each winner received a grant of £18,000 to enable them take a year off to write and publish a book.
However, the award is based on submissions which includes a book proposal and an excerpt of published writing .
Below is a photo of their various writing proposals according to grades.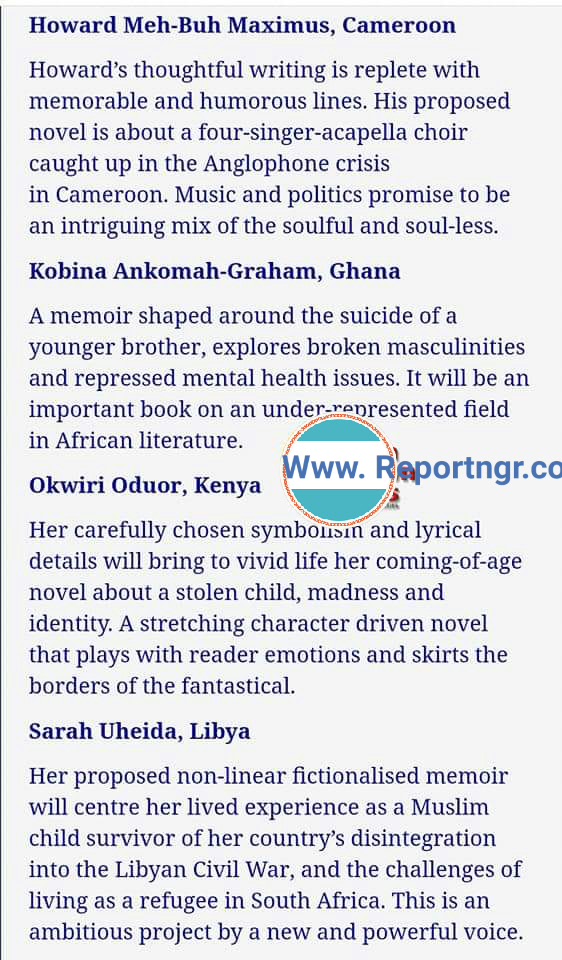 DOMESTIC VIOLENCE: NIGERIAN MAN KILLS WIFE FOR ATTENDING CEREMONY
NIGERIA SLIDS INTO WORST ECONOMIC RECESSION
According to Miles Morland, " The four brilliant New Morland African Writing scholars for 2020 have been selected".
---