Core Americans have gone to social media to disclose their dissatisfaction on the recent Joe Biden victory.
In a self online research carried by Reportngr.com, many core Americans stated that they never voted Biden.
An American, Rob weaver asked on his facebook handle "So Biden is the new president, how do you all feel about it ?
The answers he got was both shocking and shows the extent of disappointment they have with the election result.
JOURNALIST ARRESTED FOR EXPOSING ATROCITIES IN GOVERNMENT
LEKKI SHOOTING:MORE TRUTH EMERGE AS ARMY SAYS TROOPS WERE DEPLOYED BUT DID NOT FIRE PROTESTERS
AWARD: NIGERIAN AMONG UN "WOMAN POLICE OFFICER OF THE YEAR"
Rob weaver also reshared a post from another core American.
Below is the post:
These aren't my words. My friend wrote them.

I am making this post so it will show back up as a future memory on my timeline: Today is two days after the 2020 election. Gasoline is currently $1.80-2.10 per gallon. Interest rates are 2.65% for a 30 year mortgage. The stock market closed at 27,848, even though we have been fighting COVID for 9 months. Our GDP growth for the 3rd Qtr was 33%. We had the best economy ever until COVID and it is recovering well. We have not had any new wars or conflicts in the last 4 years. North Korea has been under control and has not been testing any missiles. Isis has not been heard from for over 3 years. The housing market is the strongest in over 20 years. Homes have appreciated at an unbelievable rate and sell within hours of going on the market, with multiple offers. Churches having come under persecution in blue states but as Christians we were all thankful that Christians were being defended by this administration, In case our President actually loses this election then I can remind everyone of how great things were at one point in our history.
Keep a copy to compare later. 11-5-2020
Below are screenshots of the article.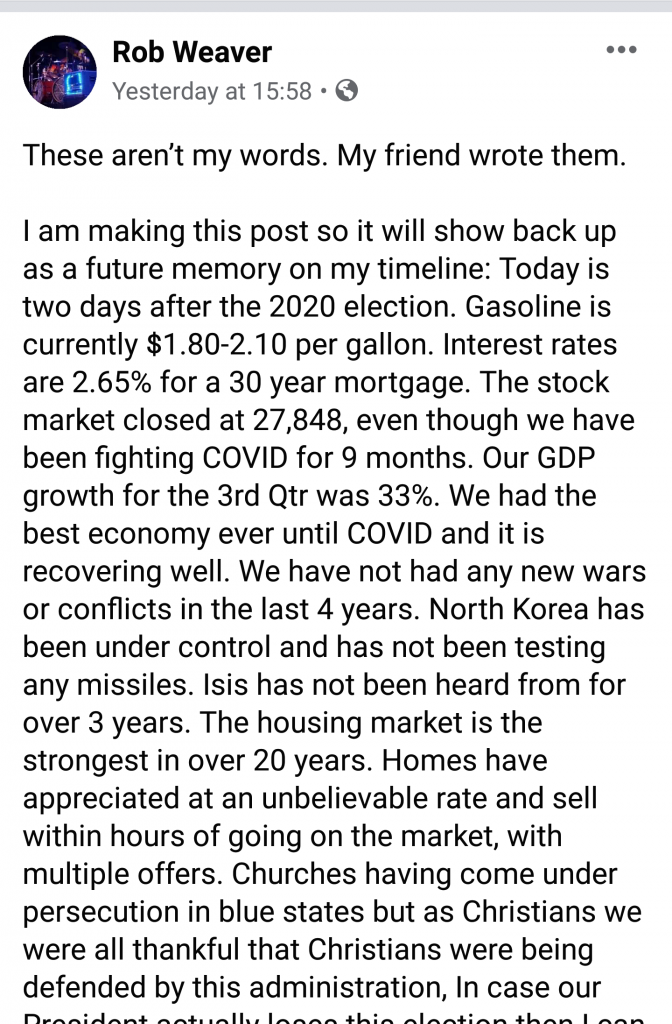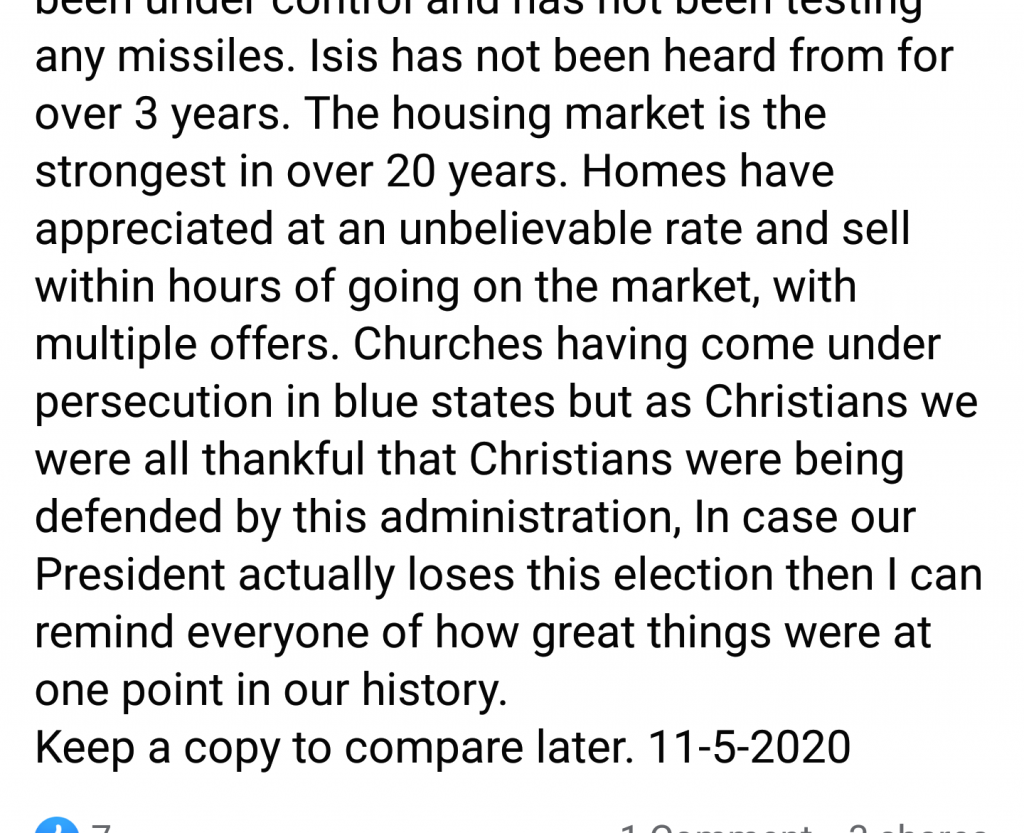 In the reshared post, the writer highlighted the current American situation under Donald Trump. And stated what America will experience under Joe Biden.
Many Americans who commented stated that they never voted Biden. And asked who did.
Below are some screenshots of what they said.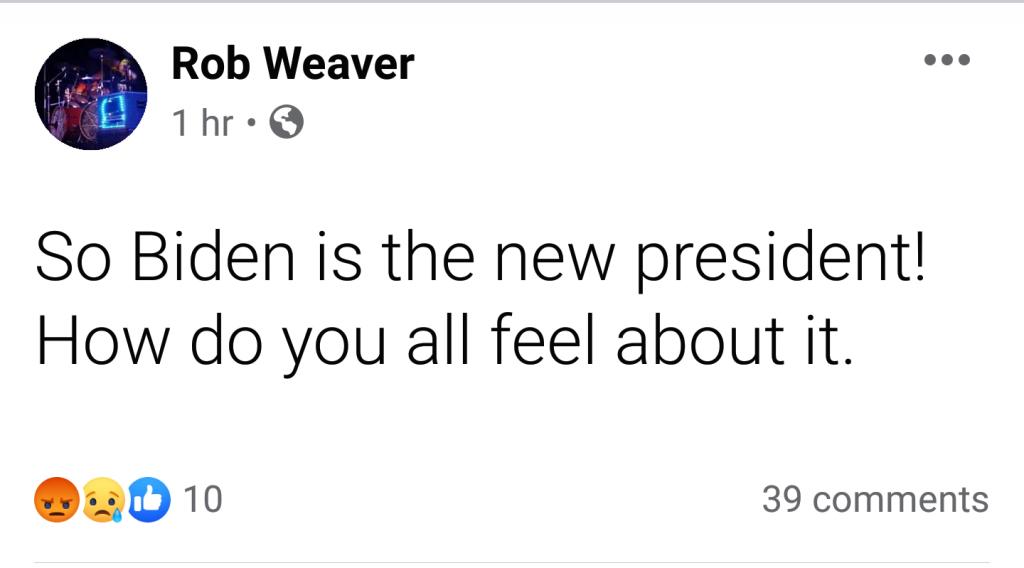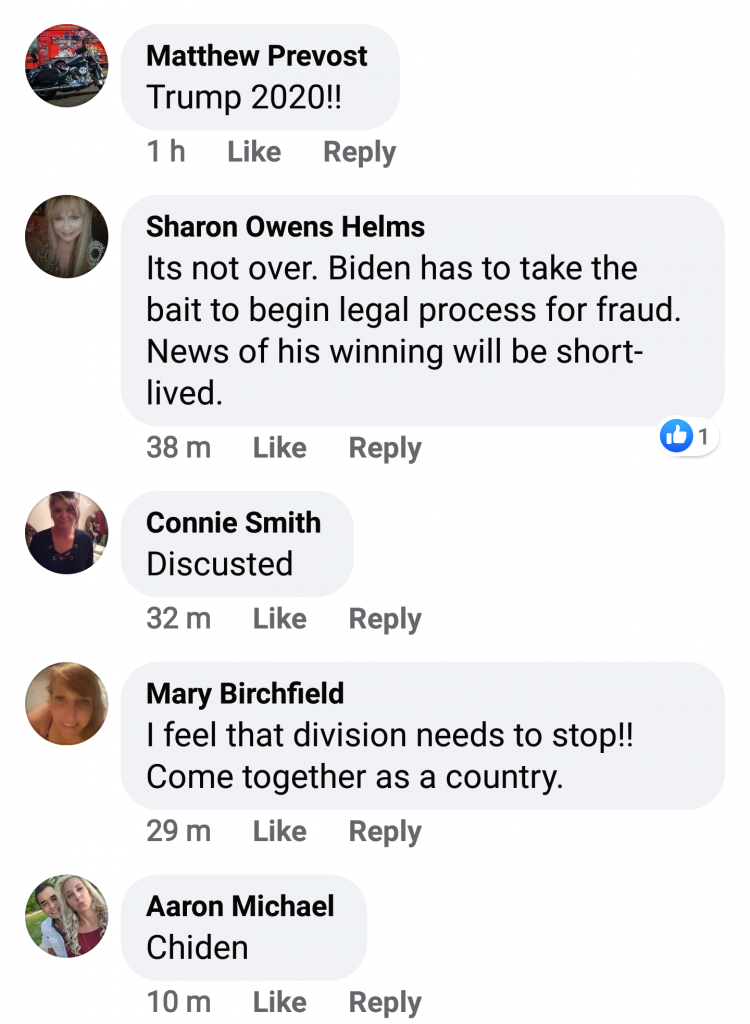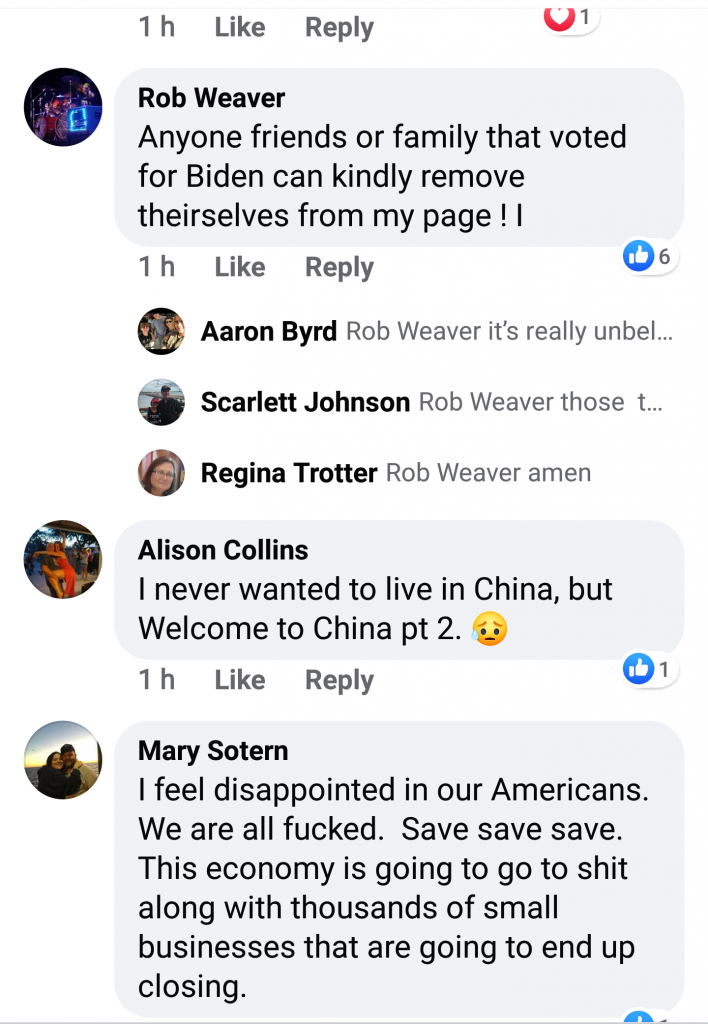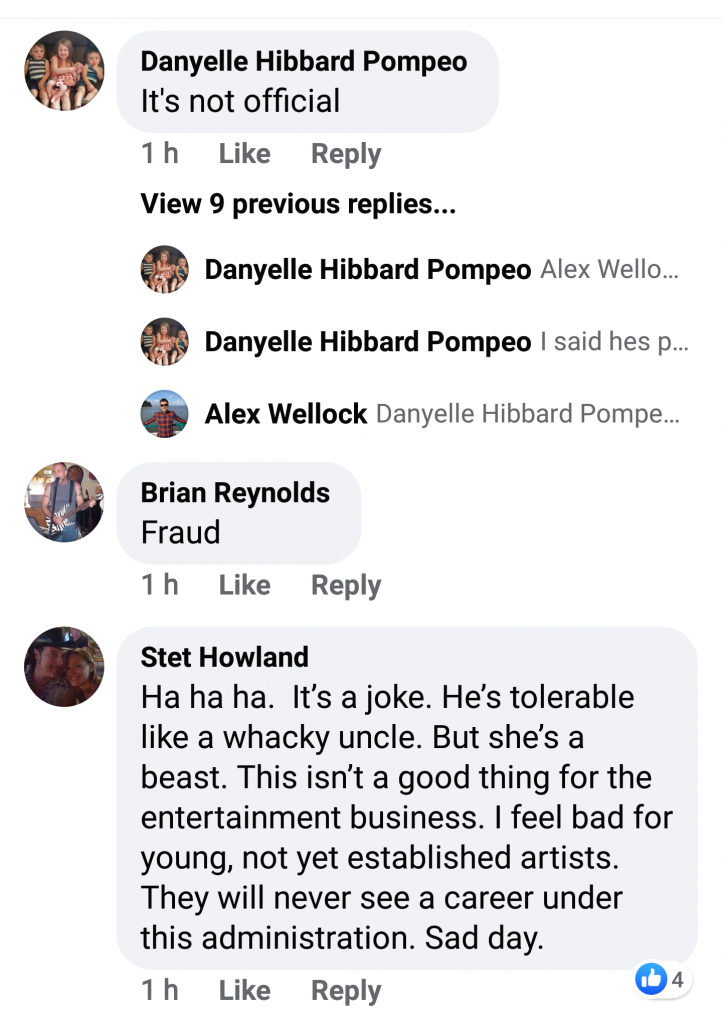 Another American put a mock photo of a lion about to devour a baby antelope. He captioned the photo "Joe Biden and America"
Below is the image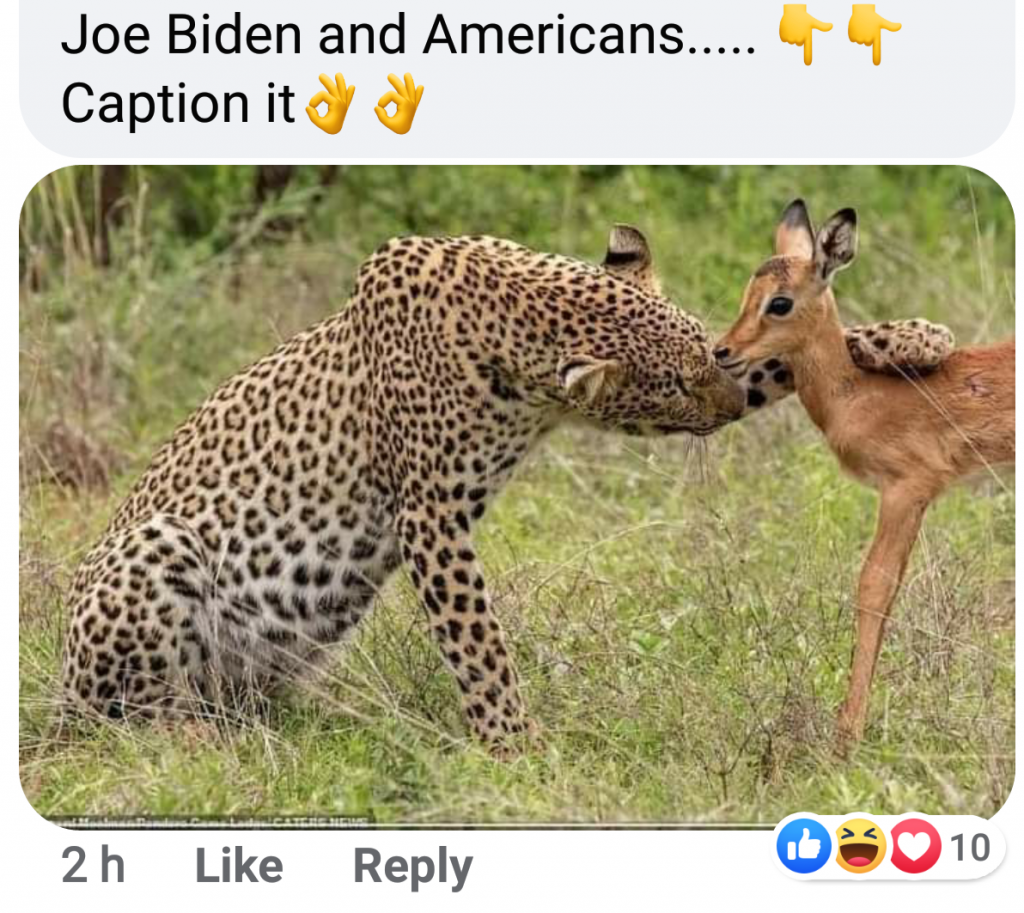 However, Joe Biden has been projected as the 46th President of the United State of America. While Kamala Harris became the first female black Vice President of the United States of America.
adsense