Mark Zuckerberg has lost huge amount of money in a day after Facebook Shares crashed Thursday evening. A historic plunge in the stock price of Facebook's parent company has erased more than $230bn in its market value, easily the biggest one-day loss in history for a US company.
The 26.4% wipeout in Meta comes amid concerns about its future after the company reported its first ever drop in daily user numbers in its Wednesday earnings report. Facebook rebranded to Meta last year as part of its strategic pivot to becoming a virtual-reality based company. The company's advertising model has also been hit hard by privacy changes at Apple, which Facebook has said it expects will cost them billions.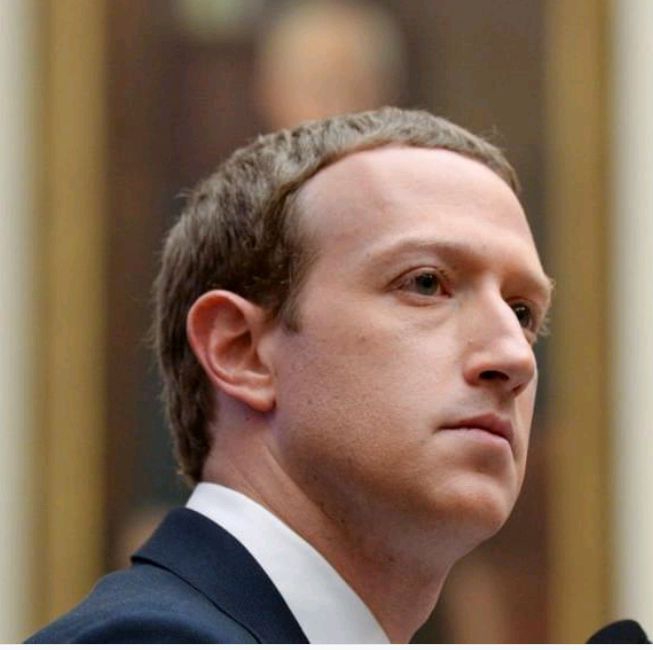 The slump in stock price hassent Mark Zuckerberg's personal wealth tumbling by nearly $30bn.
Meta's stock fall marked the biggest slide in market value for a US public company, according to a Reuters analysis of Refinitiv data.
It was a disappointment for a company that investors have become accustomed to delivering spectacular growth. Meta also reported a rare decline in profit due to a sharp increase in expenses as it invests in the "metaverse".
"Meta CEO Mark Zuckerberg may be keen to coax the world into an alternate reality, but disappointing fourth-quarter results were quick to burst his metaverse bubble," said Laura Hoy, an equity analyst at Hargreaves Lansdown.
On a Wednesday call with investors, Zuckerberg said he was "proud" of the work the company had done last year but acknowledged the company faced tough competition for attention from rivals including TikTok.
The fall of Meta's stock helped yank other tech stocks lower on Wall Street on Thursday, abruptly ending a four-day winning streak for the market. The stocks of other social media companies including Twitter and Snap also fell.
Spotify also slumped 16.8% after the leading music-streaming service gave investors a weak forecast for a closely watched measure of its earnings. The company has come under pressure after Neil Young pulled his music from its platform to protest the spreading of Covid misinformation by Spotify's star podcaster, Joe Rogan.
Big US tech-focused companies have come under mounting pressure in 2022 as investors expect policy tightening at the US Federal Reserve to erode the industry's rich valuations following years of ultra-low interest rates. The Nasdaq, which is dominated by tech and other growth stocks, fell more than 9% in January, its worst monthly drop since the coronavirus-induced market crash in March 2020.
"The downgrade in the earnings outlook by Meta and other companies took markets by surprise," said Kenneth Broux, a strategist at Societe Generale in London.
adsense
"The tech selloff spilled over to broader equity markets this morning and with the Fed preparing to raise interest rates, we could see more volatility going forward," he said.
With big tech firms like Apple and Microsoft ballooning in valuations in the past few years, they have also become more susceptible to investor whiplash, often resulting in losses worth tens of billions of dollars in a single day of trade. Apple shed nearly $180bn on 3 September 2020, while Microsoft lost $177bn on 16 March in the same year.
The disappointment over Meta's earnings and the subsequent stock fall invoked memories of the bursting tech bubble in 2000.
Big technology and communications companies played a big role in driving gains for the broader market throughout the pandemic and much of the recovery in 2021, but the market seems to have shifted, said Brad McMillan, chief investment officer for Commonwealth Financial Network.
"There's a general sense that what's been moving the market higher is not going to take us to the next level," McMillan said. "The question is where is the next growth engine coming from."
… we have a small favour to ask. Millions are turning to the Guardian for open, independent, quality news every day, and readers in 180 countries around the world now support us financially.
We believe everyone deserves access to information that's grounded in science and truth, and analysis rooted in authority and integrity. That's why we made a different choice: to keep our reporting open for all readers, regardless of where they live or what they can afford to pay. This means more people can be better informed, united, and inspired to take meaningful action.
In these perilous times, a truth-seeking global news organisation like the Guardian is essential. We have no shareholders or billionaire owner, meaning our journalism is free from commercial and political influence – this makes us different. When it's never been more important, our independence allows us to fearlessly investigate, challenge and expose those in power
Culled from Theguardian.com