Tanzanian police man, Darius Makambako has filed a lawsuit in a Tanzanian court against his neighbor, Evans Mastano who is also a police officer. Darius said his friend, Evans whom he hired in 2016 to try and get his wife pregnant is not able to perform the job.
According to information, Darius Makambako is impotent and not able to pregnant his wife. He therefore hired his friend Evans Mastano to perform the job.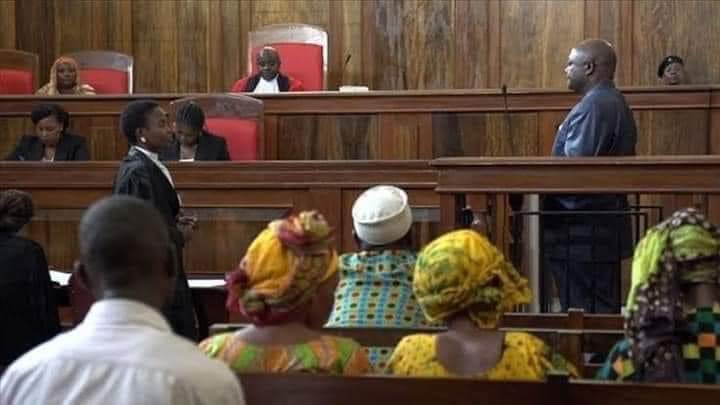 It was established that, Evans Mastano, also a police officer and neighbor to Darius lives with his wife and two children, by that evidence.
Darius Makambako hired the services of his police friend Evans to get his wife pregnant.
It was noted that Darius' wife has been protesting her husband's inability to get her pregnant after 6 years of being married to him.
Makambako therefore paid Evans Mastano 2,000,000 Tanzanian Shillings for the job.
The agreement was that would Mastano will spend three nights a week with Makambako's wife for 10 consecutive months. Which Mastano has been doing.
Nevertheless, after 75 different attempts, Mastano has failed to pregnant his friend's wife.
This raised serious misunderstanding between the two friends and police officers.
As the woman failed to get pregnant for 10 months, Makambako could not understand why and insisted that Mastano have a medical examination.
During the medical examination, doctors discovered in January of 2017 that Evans Mastano has been living with impotence as well.
Read Also: Tension As United Arab Emirates Intercepts Ballistic Missile From Rebel
As a result of this, Mastano's wife was interrogated to give accounts of the paternity of their two children. And DNA results show that the children are not Evans own after all.
It was in the process that the father of the two children she claims to have with the police man, Mastano was discovered to be Evans cousin.
However, Evans is now in delimma as he has been facing the trauma of legal action from Darius as well as loosing his cherished children.
Meanwhile, people are arguing that the legal action should fall on Evans wife who made him believe that he can father a child.
What is your suggestion on this?
Source: wownewsmedia