United Arab Emirates said on Monday it had intercepted and destroyed a ballistic missile fired into the country by Yemen's Iran-allied Houthi rebels.
This is coming as the Israeli occupation's President Isaac Herzog made his first-ever visit to the Gulf state.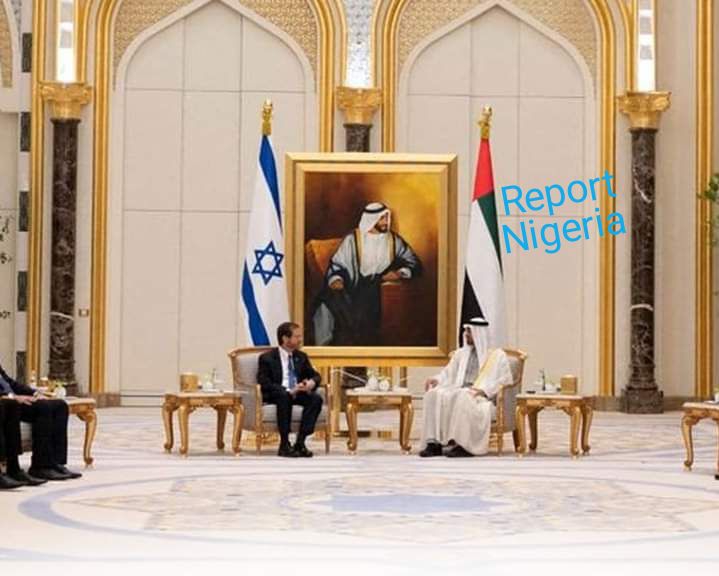 The United Arab Emirates Ministry of Defense said on Twitter:
"The attack did not cause any losses. The remains of the ballistic missile landed outside residential areas,"
Report from Express Tribune said:
The United Arab Emirates said on Monday it intercepted a ballistic missile fired by Yemen's Iran-aligned Houthi movement as the UAE hosted Israeli President Isaac Herzog in his first official visit to the Gulf business and tourism hub.
Nevertheless, Washington has condemned the assault.
The attack is the third on U.S.-allied UAE in the last two weeks, including a deadly hit on Abu Dhabi on January 17th 2022.
They mark an escalation of the Yemen war between the Houthis and a Saudi-led coalition, which includes the UAE.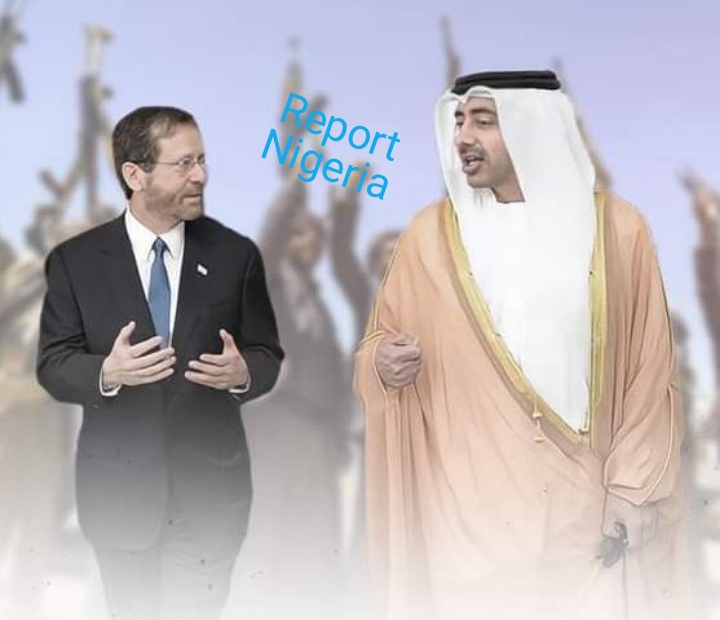 A senior Emirate official described the attacks as "useless" provocations that would be dealt with to safeguard national security and sovereignty. "Those who test the UAE are mistaken," the official, Anwar Gargash, said in a Twitter post.
Read Also: The Actual Reason Why Miss America Committed Suicide
Sources: Quds News Network, Express Tribune