adsense
Russia has set to reopen its' embassy in Libya afyer seven years of closure. This was reported by Russian Foreign Affairs Minister Sergey Lavrov.
The embassy was closed in October 2013 when armed men attacked the Tripoli office.
According to Sergey Lavrov in his statement to Interfax news agency, the Embassy head will temporarily be based in Tunisia.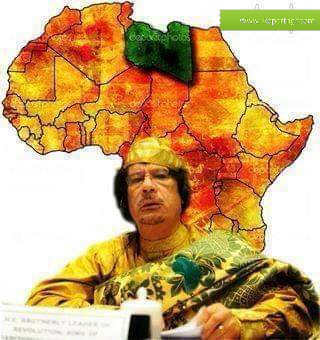 Russian diplomats were evacuated from Libya in October 2013 after an armed faction attacked its embassy in Tripoli.
Sergey stated in a meeting with the speaker of Libya's pro-Khalifa Haftar eastern Parliament, Aguila Saleh, on Friday as below:
Russia has decided to reopen its embassy in Libya although its head will temporarily be based in neighbouring Tunisia.

"We took a decision to reopen the Russian embassy in Libya, which will at this stage be headed by Charge d'Affaires Jamshed Boltaev," he said. "He will temporarily be based in Tunisia, but I want to emphasise that his functions include representing Russia across all Libya's territory."
Read Also : Ethiopia-on-fire-following-the-murder-of-popular-singer/
Popular-imo-ozisa-fm-presenter-escaped-death-allegedly-from-a-top-politician/
Economy-collapse-has-left-venezuela-without-water/

Since the death in 2011 of Libyan leader, Muammar Gadaffi in a Western-backed uprising, Libya has been crippled by violence drawing in tribal fighters and foreign actors.
Libya, an oil-rich country has been split between rival administrations in the east and west.
Nevertheless, the conflict has recently attracted increasing foreign involvement.
Black-republican-senator-condemns-trumps-white-power-retweet/
Hope-uzodimma-has-gradually-won-the-heart-of-imo-people/
Source: Aljazeera.com