South Cameroon have expressed joy over the sudden death of a traditional ruler coronated on Sunday 6th December 2020 by the Paul Biya administration.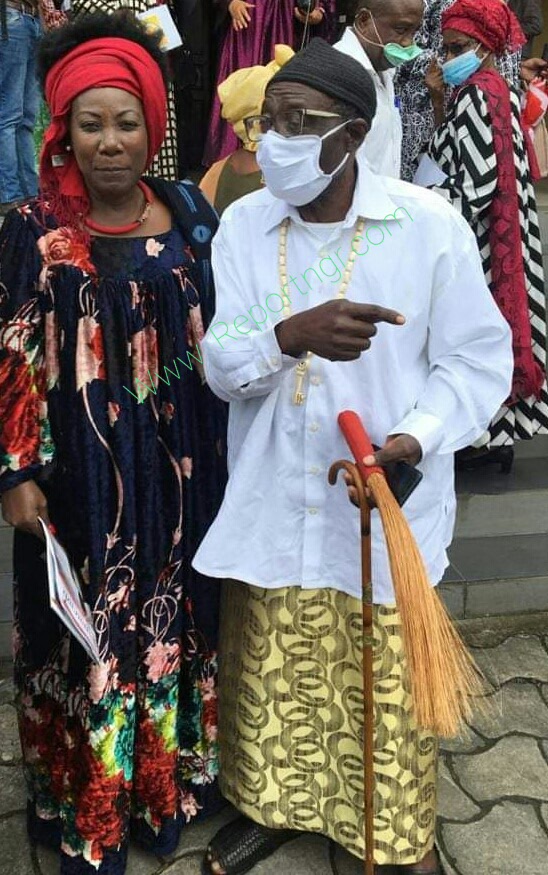 In the Regional Election, a traditional ruler elected regional councilor by Paul Biya on Sunday has died two days after coronation.
The traditional ruler, His Royal Majesty Din Dika was elected on Sunday in the Littoral region.
CAMEROON IN SHOCK AS THREE KIDS ARE ABANDONED BY PARENTS
INTERNATIONAL SCHOLARSHIP FOR UNIVERSITY OF HELSINKI FINLAND
ABANDONED AT 3, GREW WITH 3 STEPFATHERS, BUT HIS DREAMS…READ THE STORY OF KEANU REEVES
The election took place during the country's first-ever Regional Election.
Nevertheless, reports say, the traditional ruler died moments later.
Meanwhile, his death coincidentally came just minutes after the regional supervisory commission announced the results of Sunday's poll, declaring him the winner.
However, His Royal Majesty Din Dika was the second traditional ruler to have died in 48 hours after another dropped dead at a polling station on Sunday in the North region.
Following the traditional ruler's death, many south Cameroon indigenes have taken to social media to disclose their happiness.
A lot of them see it as a revenge and punishment from their gods.
While many others says that any South cameroonians who have turned saboteur to them will not live long in their land.
Below are some reactions from South Cameroonians: