Many fans have reacted to a post by a facebook user who goes by the name AUNTY RUMIDE. And categorize her as a witch.
The lady , AUNTY RUMIDE has taken to her social media handle to express her mind towards a man she is dating.
SCHOLARSHIP: McDONNELL INTERNATIONAL SCHOLARS ACADEMY WASHINGTON USA
adsense
TWITTER HANDS OVER TRUMP'S ACCOUNT TO BIDEN
GUNMEN ATTACK MOSQUE, KILLED FIVE, ABDUCT MANY
According to her, she does not love the man but will neither marry him nor allow him to marry another woman. But will prefer he dies a bachelor.
See her post below: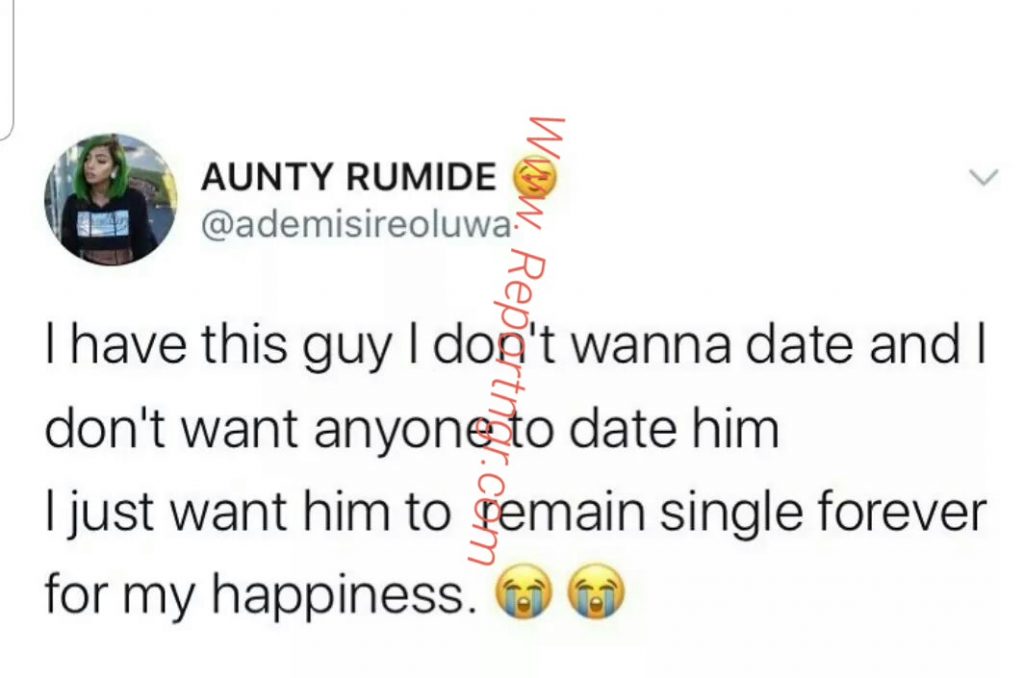 However, all the people who came across her post have bluntly maintained that she is another form of witch.
While some people asked her the category of witch craft she is, others maintained that she is another version of wicked devil.
Below are the reactions of people who came across her post.
A fan replied that " This is the last stage before officially becoming a witch. Another.fan said, No be only who de fly at night is a witch.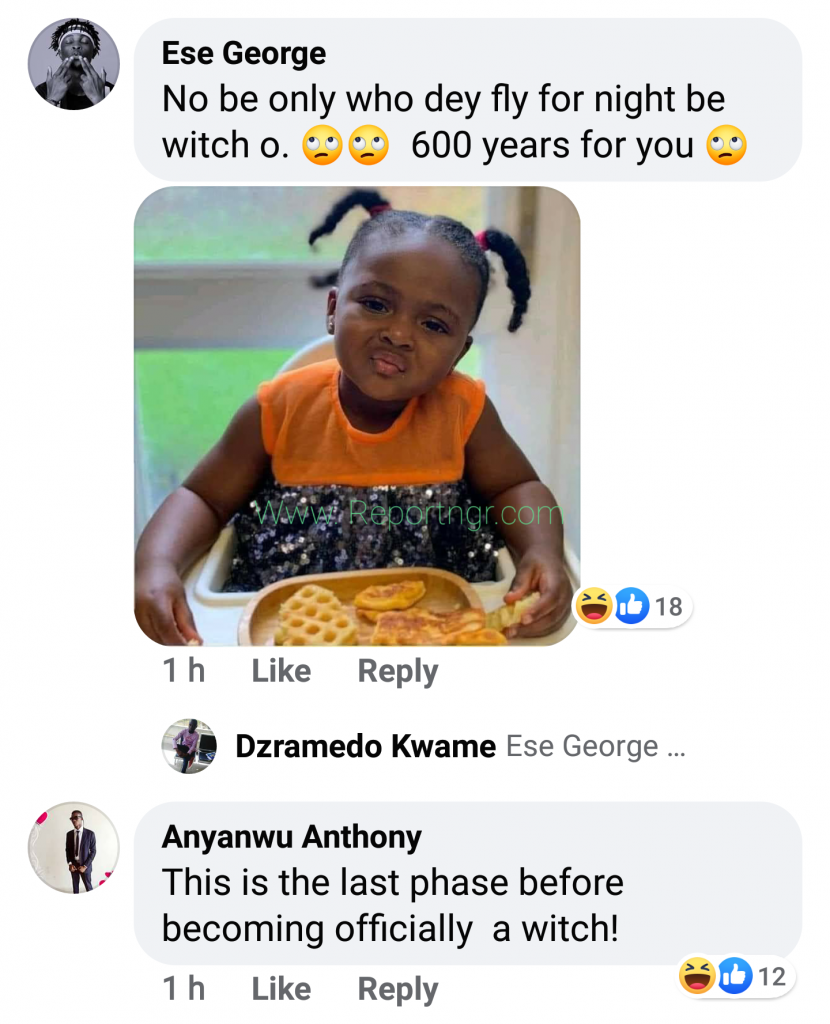 Another reply to AUNTY RUMIDE says " Touch your chest, Lift your eyes to heaven and scream Lord I am a witch, save me.