According to Hollywoodreporter.com, the electric young actor who projected so much vitality as the star of many movies Chadwick Boseman died of cancer on Friday. He was 43 years old.
Chadwick Boseman was the star of Black Panter.
Chadwick Boseman died at his home in the Los Angeles area with his wife, Taylor Simone Ledward, and family by his side, his publicist, Nicki Fioravante, told the Associated Press.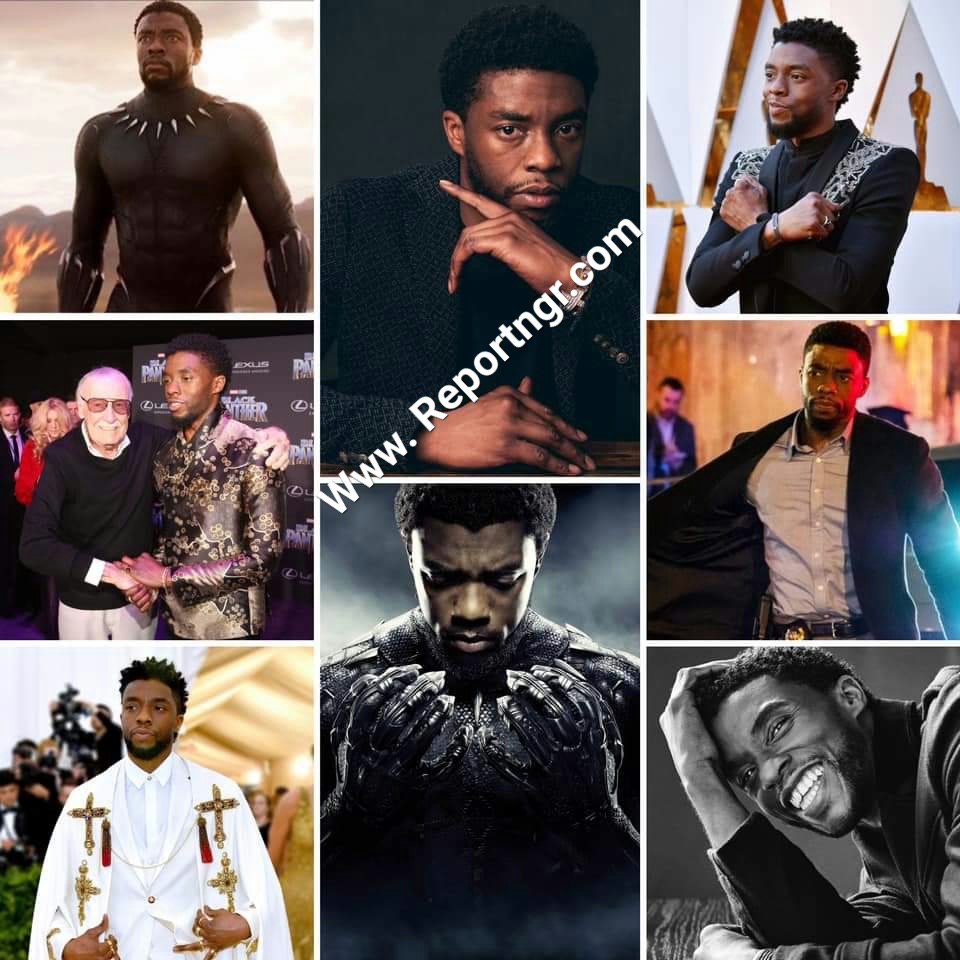 Regrettably, Boseman was diagnosed with colon cancer four years ago, his family revealed in a statement. He had never spoken publicly about his diagnosis.
adsense
"A true fighter, Chadwick persevered through it all and brought you many of the films you have come to love so much," his family said in the statement. "From Marshallto Da 5 Bloods, August Wilson's Ma Rainey's Black Bottom and several more — all were filmed during and between countless surgeries and chemotherapy. It was the honor of his career to bring King T'Challa to life in Black Panther."
His death comes amid a national reckoning with racial injustice and on Major League Baseball's Jackie Robinson Day, in which every player in the big leagues wears the Brooklyn Dodger great's uniform number one day each season. He portrayed Robinson in the Brian Helgeland-directed drama 42.
In such a short time, Boseman proved eerily adept at capturing the essence of great Americans, whether it be Robinson; soul icon James Brown in Get On Up (2014); or Supreme Court justice Thurgood Marshall in Marshall (2017), directed by Reginald Hudlin.
Most recently, Boseman took a turn in Spike Lee's latest feature, the June release Da 5 Bloods, as "Stormin'" Norman Earl Holloway, a U.S. freedom fighter in the Vietnam War. The character is portrayed as a ghost and is seen in flashbacks.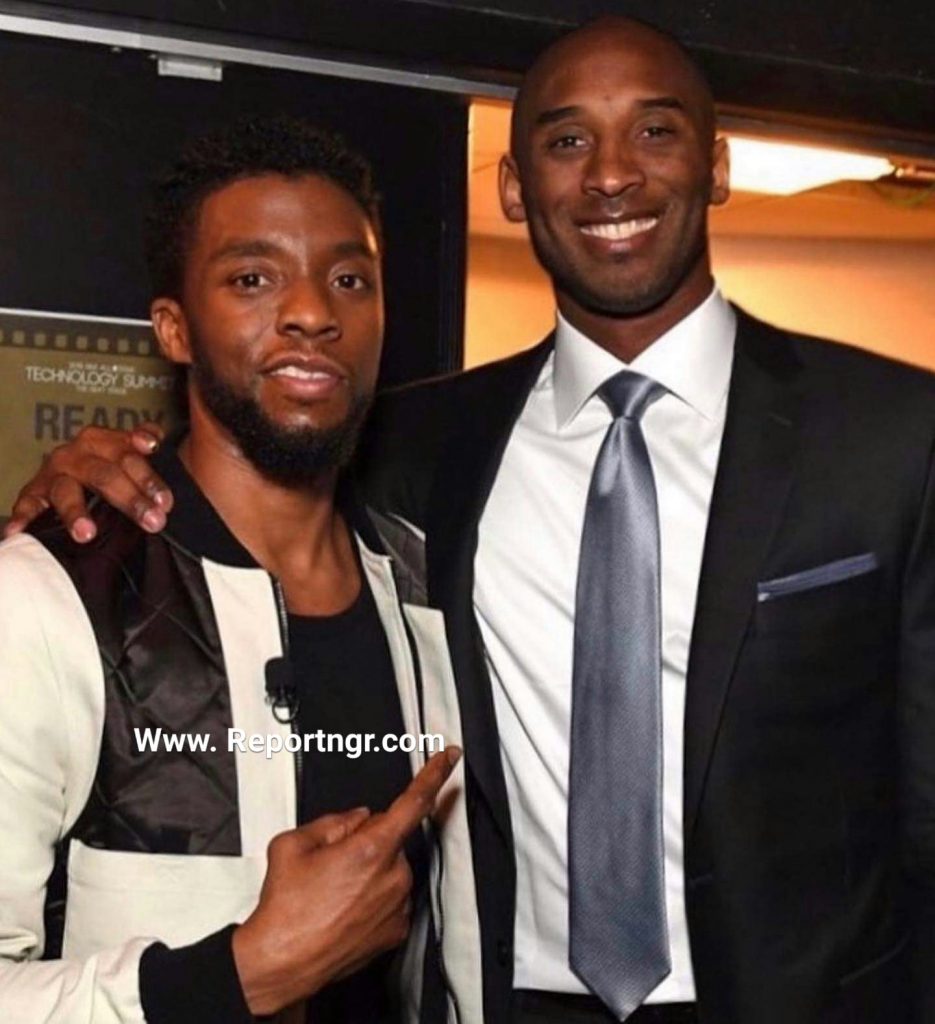 The South Carolina native had his biggest cultural impact with his turn as Black Panther/T'Challa, the proud king and protector of the fictional African nation of Wakanda.
In 2016, Boseman appeared for the first time as Black Panther in Captain America: Civil War, and he went on to headline his own movie two years later. The Disney film, directed by Ryan Coogler, Marvel Studios' first Black director, became a cultural touchstone with its Black-led cast.
Watch this video
It went on to earn an astounding $1.34 billion globally, good for No. 14 on the list of top-grossing films at the worldwide box office. Nearly half of that came internationally, helping dispel tired Hollywood notions that Black-led films could not perform well overseas.
Boseman's Panther became an icon for children of color, coming at a time when representation was only just beginning to become a priority in Hollywood.
Boseman learned he was cast as Black Panther when his manager pulled him off a red carpet event in Zurich while he was promoting Get on Up to alert him that he had a call from Marvel and Civil War filmmakers Anthony and Joe Russo, offering him the part.
Four years later, he was headlining the Los Angeles premiere of Black Panther, which began with an emotional standing ovation for the cast.
"I hope people will watch this movie and see the hero in themselves," Boseman told The Hollywood Reporter at the event. "Even if it's a white person who sees it, if they can see a Black character and identify with them, it changes a little bit about how our society is."
The youngest of three sons, Chadwick Aaron Boseman was born on Nov. 29, 1976, in Anderson, South Carolina. His mom, Carolyn, was a nurse; his dad, Leroy, was a textile worker.
"I was probably listening to James Brown in the crib. My aunt seemed to listen to him. My mom and dad. There was always James Brown all day," he told THR's Tatiana Siegel in 2014.
Boseman attended T.L. Hanna High School in Anderson, where he played basketball; after a classmate was shot, he wrote a play about it and called it Crossroads.
He graduated in 1995, then headed to Howard University in Washington, D.C. While there, he worked in an African bookstore and embarked on a trip to Ghana before graduating in 2000 with a degree in directing.
One of his teachers was Phylicia Rashad, the actress who played Clair Huxtable onThe Cosby Show.
"Chad was this lanky young man with big eyes and an endearing smile and a very gentle way," she told Rolling Stone in 2018. "What I saw in him was the sky was the limit. He never asked me to introduce him to anyone — that's not his way. He was going to make it on his own merits."
Rashad helped raise money so that Boseman and his fellow classmates could study theater over a summer at the prestigious British American Drama Academy in London. After he returned, he learned that it was Denzel Washington who had paid for his trip.
"He was a gentle soul and a brilliant artist who will stay with us for eternity through his iconic performances over his short yet illustrious career," Washington said in a statement. "God bless Chadwick Boseman."

After college, Boseman lived in the Bedford-Stuyvesant section of Brooklyn, and he taught acting to kids at a Black research library in Harlem. In 2003 and '04, he appeared on episodes of NBC's Third Watchand Law & Order
In 2008, he moved to L.A. and landed a recurring role on the ABC Family dramaLincoln Heights as Nate, an Iraqi War veteran with PTSD and the son of an L.A. cop. In 2010, he played a U.S. Marine for a season in Christopher McQuarrie's Persons Unknown at NBC.
His performance as Robinson in 42 marked a huge turning point for him.
"Sporting a charming lopsided smile, Boseman has the necessary appeal, proves convincing as an athlete and is expressive in spite of the fact that the man he's playing must mostly keep his true feelings bottled up," THR's Todd McCarthy wrote of the actor in his review.
"Preparing for his starring role in 42, [Boseman] studied extensively and spent considerable time with Rachel Robinson," the Jackie Robinson Foundation said in a statement. "A consummate professional, he absorbed every story, every memory and every photo and film excerpt he could consume to help translate the soul of an American hero.
And now, Chadwick will be etched in history as a hero in his own right, especially having shown millions of Black and Brown children the power of a superhero who looks like them."
In 2014, Boseman played Ohio State linebacker Vontae Mack in Draft Day and music icon Brown in Tate Taylor's Get on Up, then was Thoth, the Egyptian God of Wisdom, in Gods of Egypt (2016). Five months later, Boseman was on the screen in all his glory as Black Panther in Captain America: Civil War.
Black Panther would break ground as the first comic book movie to earn a best picture nomination at the Oscars. He would play the superhero again in Avengers: Infinity War (2018) and Avengers: Endgame (2019).
"Chadwick's passing is absolutely devastating," Marvel Studios president Kevin Feige wrote in a statement. "He was our T'Challa, our Black Panther, and our dear friend. Each time he stepped on set, he radiated charisma and joy, and each time he appeared onscreen, he created something truly indelible. He embodied a lot of amazing people in his work, and nobody was better at bringing great men to life."
Boseman later reteamed with the Russo brothers to produce his first film, 21 Bridges(2019), a crime drama in which he also starred.
The actor has completed filming on the Netflix drama Ma Rainey's Black Bottom, based on a play from esteemed Pulitzer Prize winner Wilson, set in the 1920s and also starring Viola Davis. Last summer, he was announced as the star of an action drama, YasHollywood reporter.cukeom, to play an African samurai warrior.
Coogler was penning a script for a Black Panther sequel, now scheduled, amid the worldwide pandemic, for May 6, 2022.
Survivors include his brothers Kevin, a dancer and singer, and Derrick, a preacher. He reportedly became engaged to Taylor late last year.
During a 2018 THR Actor Roundtable discussion, THR's Stephen Galloway asked Boseman what was the toughest thing about making Black Panther.
"Searching for what my real culture is," he said. "As an African-American, I have searched for that my entire life. But [I was playing] a person who didn't have to search for it. Having that, I value it. There is a certain patriotism to something that has never been lost — it's ancient. And being able to hold on to that throughout the movie, I was like, 'Wow, the weight of that is something I have to convey to the world.' And I don't know it, my parents don't know it, my grandparents don't know it. It was that thing.
"You could do that movie, and it's a parody of that idea. And that is insulting. It was constantly wanting to convey that to the audience and say, 'No, we are not making fun of this. This is not Coming to America.' I was like, 'We want to make a superhero movie. But that's not the most important thing here. And the people will love the superhero movie if they get this other thing from it. And you have to have it first."
He then was asked if making the movie had changed his thinking about America.
"The results of it did, even the way the studio responded: They put so much into it. I never thought I would see a studio say, 'Yeah, we are going to put the money behind this movie with a mostly Black cast,'" he replied. "It made me more idealistic about the world and about how things can go, and that that could happen in other places, other production companies, other studios, on other projects. That's aspirational for not just myself but for other people, and not just in film but in other arenas.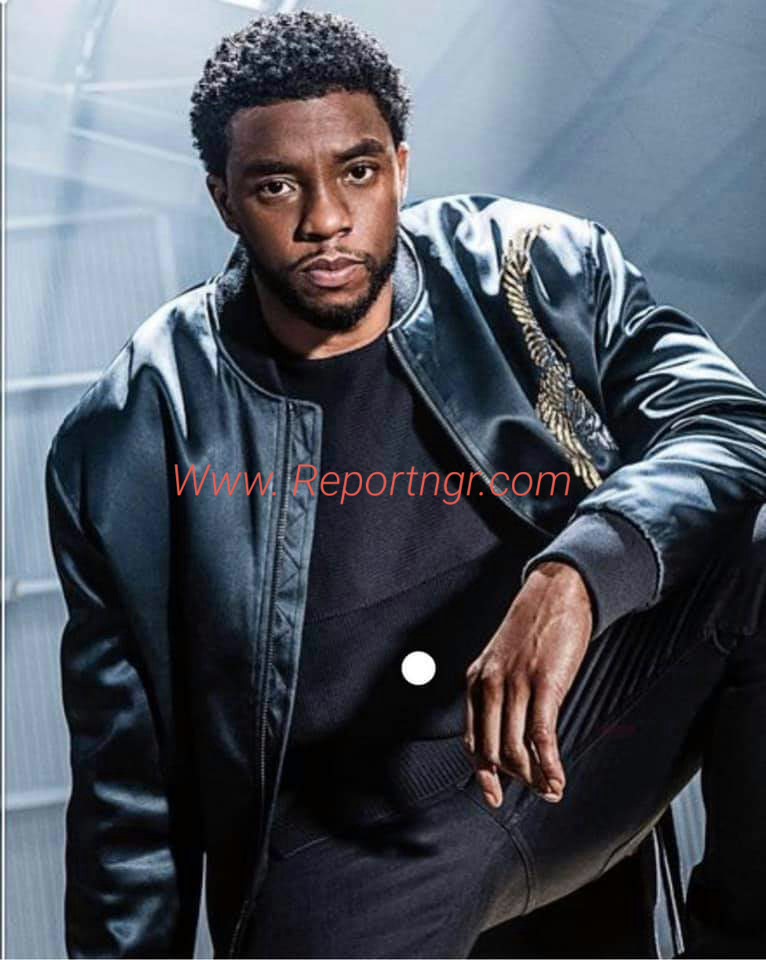 "I don't think that a film can necessarily solve the problems. Every person makes a seed grow. One person comes in and waters it. Another person tills the soil. But you know you are making an impact on the world. You know you are changing somebody's mind and making someone think a little bit differently. At the same time, you know evil is always rampant. You know it's always happening."
Culled from Hollywoodreporter.com