A Nigerian investigative journalists, Dr. Kemi Olunloyo has yet again repeated a statement she made in 2013 about the relationship between chief Femi Fani Kayode and Mrs Bianca Ojukwu.
In her social media page "Kemitalksgist", the Journalist revealed how Bianca Ojukwu became pregnant for Chief Fani Kayode twice when they were in school in the United Kingdom.
Dr. Olunloyo stated that the first pregnancy was miscarried naturally while the second was deliberately aborted by Bianca in order to marry the late Biafra warlord, Dim Chukwuemeka Odumegwu Ojukwu ( The Ikemba Nnewi).
Olunloyo further said that Bianca hated Femi so much after she met Ojukwu. Which made her to abort the second pregnancy and dumped Kayode with broken heart.
Below is her statement:
Kemitalksgist Bianca was pregnant for Fani-Kayode twice when we were in school in the UK. One was a miscarriage the other was an abortion because she hated him so much after she met Ikemba, broke Femi's heart and ran off to marry her father's friend, years later denied knowing Femi.
It should be recalled that Dr. Kemi Olunloyo had made same allegations in 2013.
Her comments were published in many media outlets including Legit.ng, lamzat.com,etc.
Below are the screenshots of some of the 2013 violent allegations.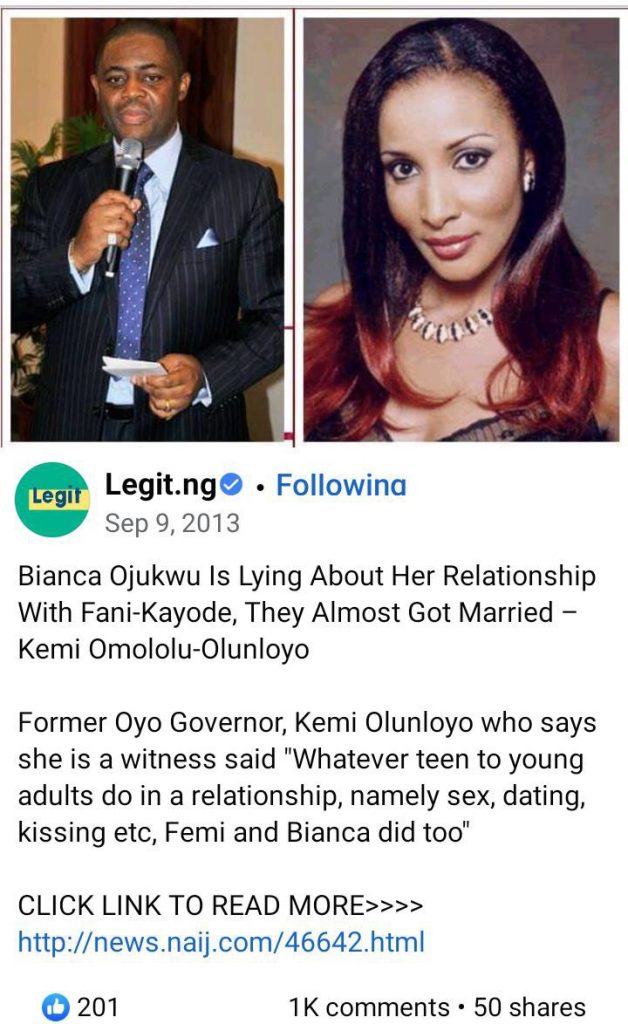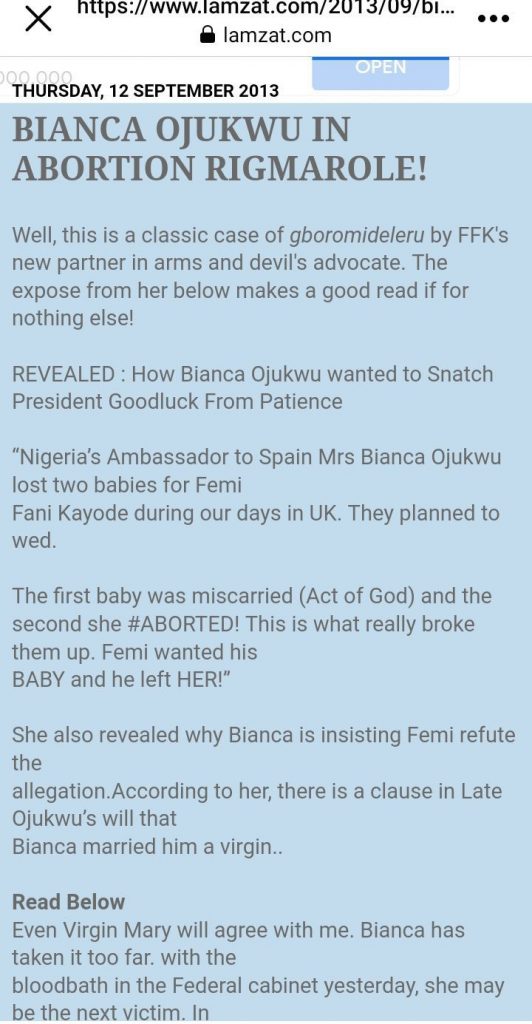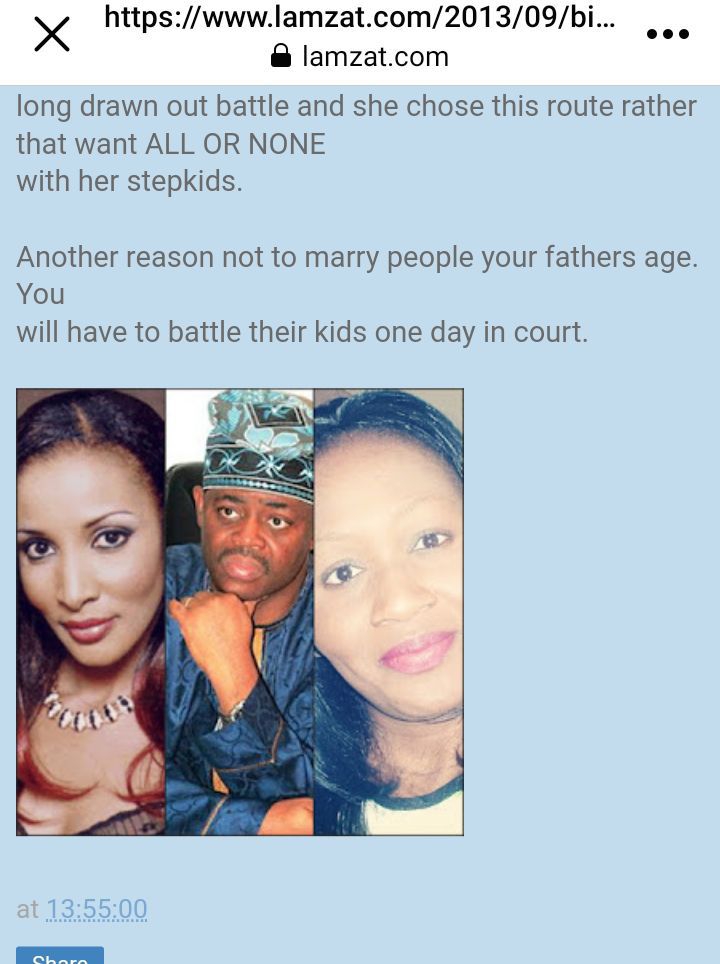 Read Also: Fully Funded 2022-2023 Scholarship Program To Study In The Netherlands