The Algerian President, Abdelmadjid Tebboune has been flown back to Germany for post COVID-19 complications treatment.
This is coming just two weeks after returning to his country from Germany.
According to report, the treatment of the COVID-19 complications "was not medically urgent".
The president, Abdelmadjid Tebboune said he might undergo minor surgery for a complication in his foot following a COVID infection.
adsense
Moreover, the treatment had been due to take place during the president's last stay in Germany.
Read also: TROUBLE AS ARGENTINA LEGALIZES ABORTION
SEE TRUMP SUPPORTERS WHO DIED AT CAPITOL RIOT
SEE WHAT TWITTER USERS DID TO MINISTER FOR SAYING NIN REGISTRATION TAKES 5 MINUTES
Reuters news agency reports that the Algerian President Abdelmadjid Tebboune has left the country for another treatment in Germany less than one month after his return.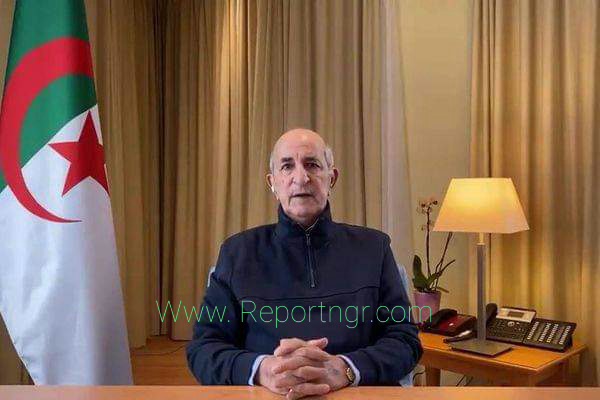 Abdelmadjid was being treated for Covid-19 for two months until 29th December 2020 when he returned home.
Yesterday, the 75-years old president proceeded to be treated for a foot problem related to the coronavirus infection, Reuters news agency reports.
Watch this video of the deadliest plane crash in the history of Algeria.
Nevertheless, the president's two-month absence had fuelled speculation over his ability to finish his first tenure.
"It is hard to be far from one's country," Mr Tebboune was quoted as saying upon his return.
Earlier on January 2nd 2021, President Abdelmadjid Tebboune had promoted the new constitution as the "cornerstone of the new Algeria".
This was as he sought to turn the page on the long-running Hirak mass protest movement.
Abdelmadjid did this as soon as he came back from hospital.
However, he had contacted the virus in October when some of his close staff tested positive.
Sources: BBC.com, Reuters, facebooks, The New York Times