His name is Carter Horsefall. He is a young Musician based in Port Harcourt. Recently, Horsefall made waves in the media during the Endsars protest in Port Harcourt River State of Nigeria.
Carter Horsefall was seen in the most rugged attire protesting the end of SARS in Nigeria. The venue was Onunu area of PortHarcourt
One wondered why Carter Horsefall decided to appear half naked and rough. Many said that Horsefall might be one of the street ruffians who waits for situations like this to showcase their stubbornness. He was termed "The Most Crazy Protester".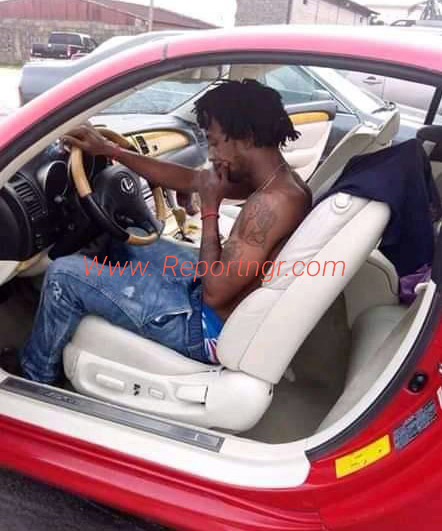 But a deep research by Report Nigeria has shown a contrary and shocking revelations of Carter Horsefall.
This is his story…..we have all stereotyped him. Said a close pal.
Horsefall is a musician. His stage name is Dj Kaka. A graduate of KNUST Institution in Ghana, West Africa.
Carter has been heart broken as a result of treatment melted upon him and his family by men of the Nigerian SARS.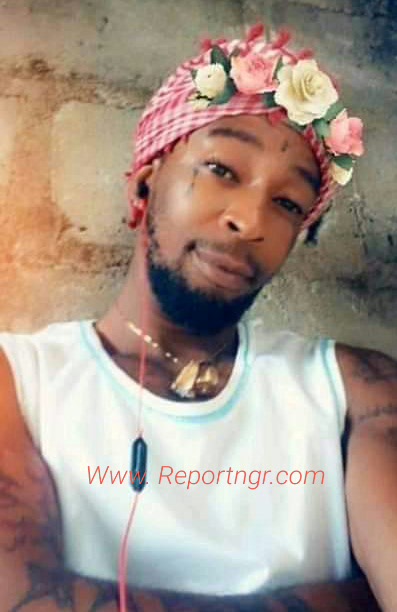 One quite afternoon amist nothing in form of provocation, SARS Nigeria emerged from nowhere and rendered havoc on him.
adsense
Horsefall was enjoying the afternoon with his Twin brother, when some sars officials invaded their privacy and shot at them. Killing his twin on the spot.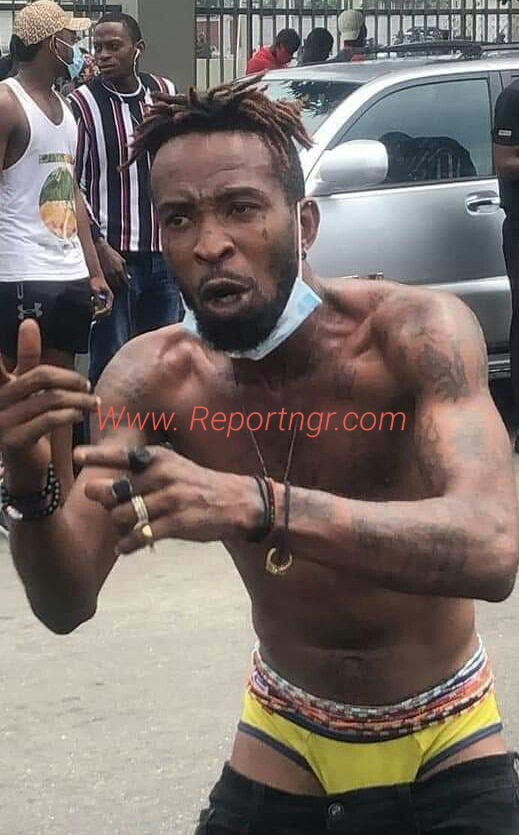 After Killing his brother, SARS made away with his Toyota Camry. He was tortured and dragged about along with his dead brother. He was almost killed.
Despite pleas by people who testified that Kaka and his Twin were from a well to do family who has vision for their children. The corpse of Horsefall twin was dragged about on the ground like a common criminal.
Read Also: An eyewitness account of the Execution of Ken Saro Wiwa
How a Nigerian father killed his daughter's boyfriend and tried to cover the crime
While Carter Horsefall was watching this in the most heartbroken shock, SARS took him away and illegally imprisoned him for 54 months. Four years and 6 months.
He was almost killed1. Nothing was left for him. Even a parcel of land bought by his father with his name was taken by SARS. Ever since that incident, Carter has been silently nursing his wound.
Read Also: How young ladies were raped at Flavor Show in Enugu
I just found out that my boyfriend of two years is a dustbin packer. I'm ending it
However, Horsefall has remained the kind hearted human he had been before his ordeal. All those who came in contact with him has attested to his kind and helping nature. Circumstance did not change his original nature.
Moreover, close associates described him as a guy who goes extra mile to ensure that he render help even to strangers. He is someone who hates injustice in all ramifications.
Horsefall is never mad and has never exhibited any sign of madness. Rather he saw the ongoing #Endsars protest as an opportunity to tell the world the injustice done upon him and his family.
This was the reason why he dressed extraordinarily to the protest. And good enough, what his voice could not achieved, his dress code has achieved it.
Today, the world has been asking questions. While well meaning Nigerians are seeking for justice for victims of Sars injustice using Carter Horsefall as a case study.
Nevertheless, many who learnt about the predicament of Carter have not taken it lightly with anyone who might question his dress code. Or trying to judge him.
A facebook user identified as Chinwe went to her wall to state her encounter with Kaka.
Below is what she wrote.
This singular post of Chinwe led many to dig deeper about Carter Horsefall.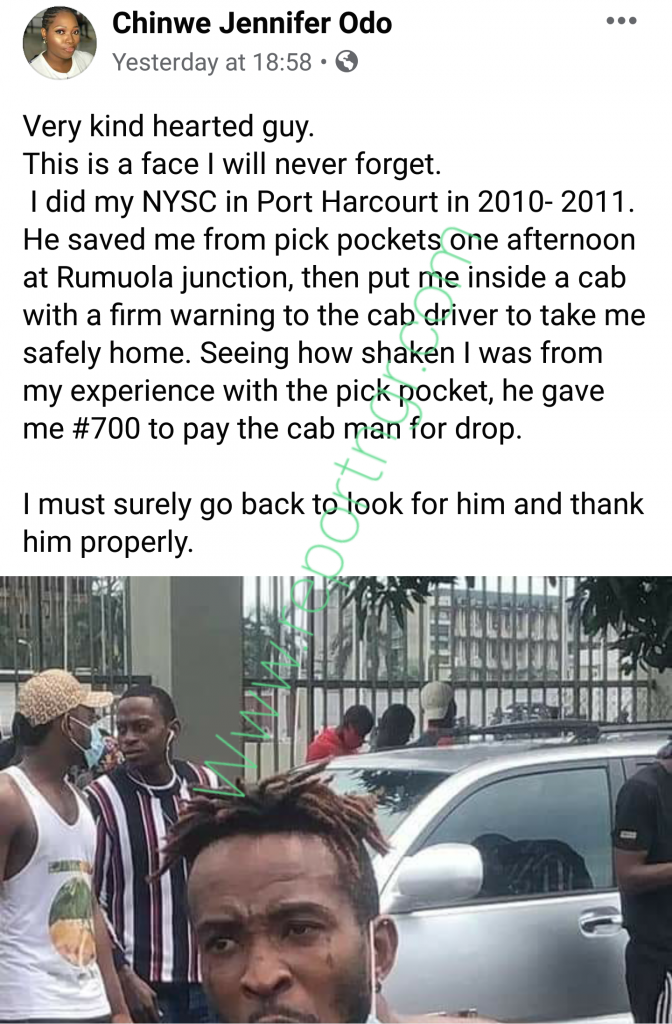 Another facebook user tagged Kaka's picture as his hero after listening to the reason behind his dress code.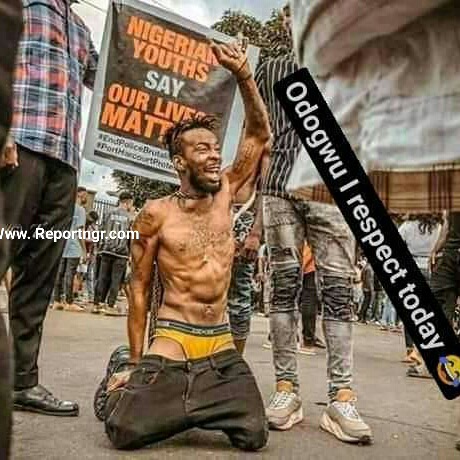 Another facebook user has this statement to make about Carter Horsefall: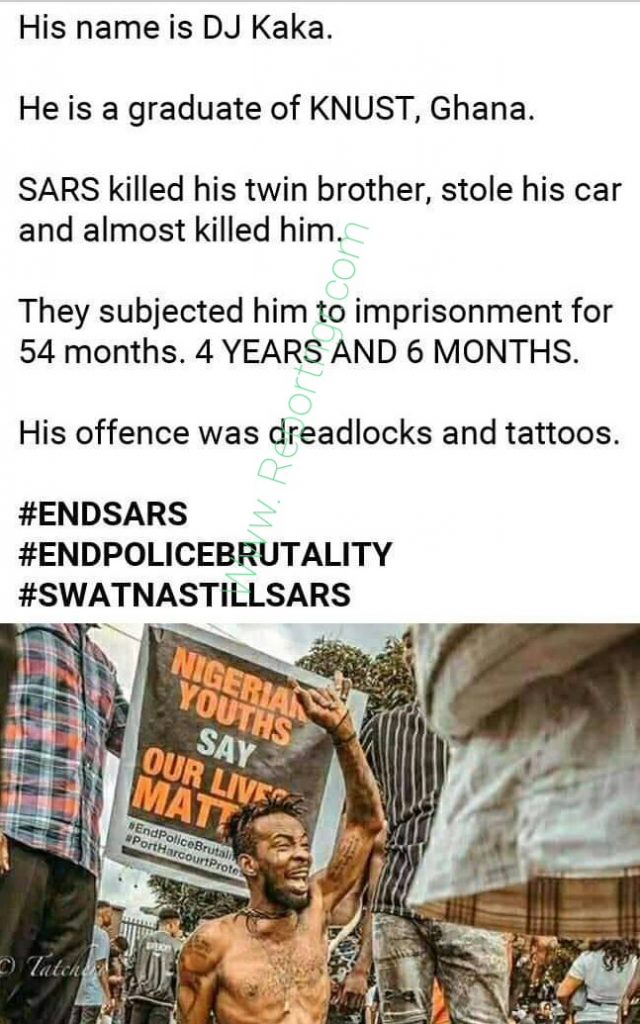 Kaka another Portharcourt first son is heartbroken, traumatized and crying for justice.