The world richest 25 people are becoming richer everyday.
These richest billionaires have gained almost 255 billion dollars in two months.
However, the ever changing fortunes of these people is worth reviewing. Two months ago, these super world richest people were less richer than today.
Moreover, these top 25 multi billionaires on Forbes list are currently worth $255 billion than when the U.S. stock market hit a mid-pandemic low on March 23rd .
However, these 25 folks on Forbes together looked at just those on the list with fortunes tied to public stocks. And are worth nearly $1.5 trillion. This is about 16% of the total wealth held by the world's billionaires.
MARK ZUCKERBERG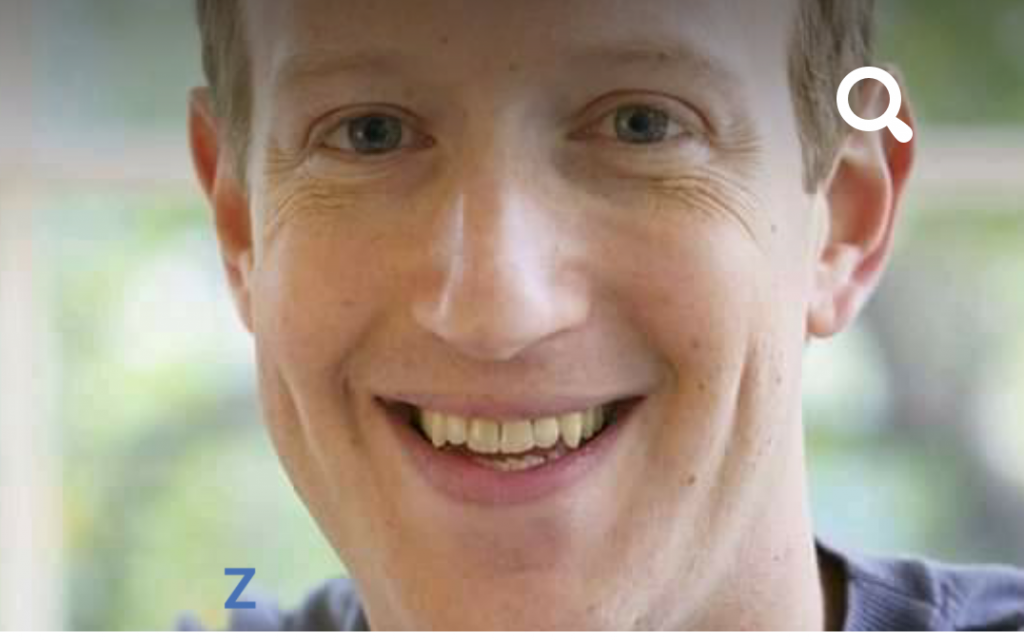 This is the Facebook CEO. He is the biggest dollar gainer among this group. Facebook shares rise nearly to 60% over the past two months.
This hit a record high on Friday May 22. Moreover, investors responded positively to the Wednesday debut of Shops, (Facebook's effort to host digital storefronts for small business owners).
Mark Zuckerberg is currently worth $86.5 billion. This made him to become the fourth-richest person in the world.
Up from the No. 7 world richest on Forbes' 2020 list of the World's Billionaires, published in early April.
36 years old Mark is now richer than Warren Buffett, Inditex founder Amancio Ortega and Oracle cofounder Larry Ellison.
JEFF BEZOS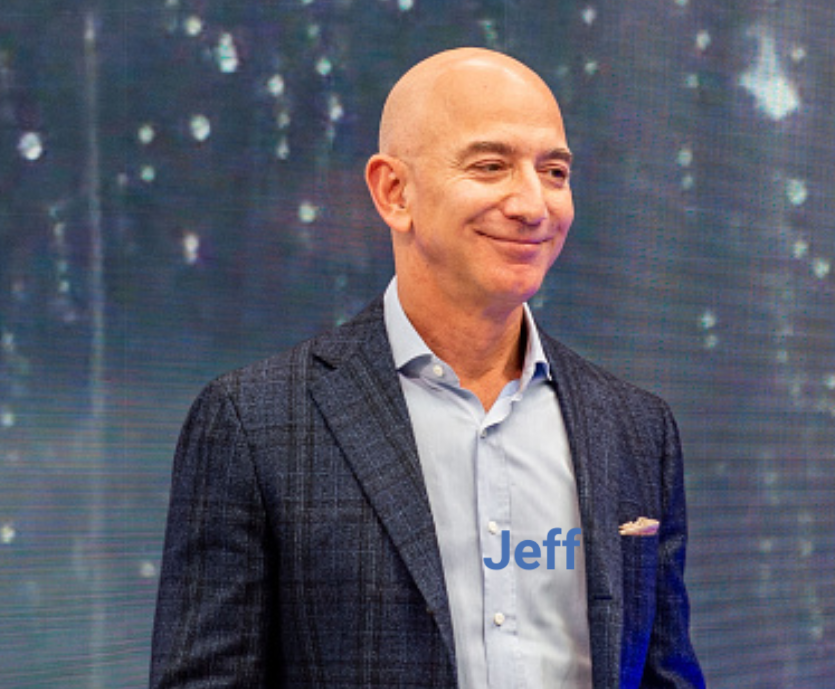 Jeff Bezos is the second biggest gainer after Mark Zuckerberg.
He is also one of the world's richest men. He is the founder of Amazon and CEO.
Shares of the ecommerce giant have continued on a tear amid increased demand since coronavirus shuttered physical retailers.
Amazon stock is up 29% since March 23rd. At the end of Friday, Bezos was worth $146.9 billion, up $30 billion and 26% since March 23rd.
COLIN ZHENG HUANG
He is the 3rd biggest percentage gainer. About 40 years of age, Colin is the founder of China's second largest online marketplace (behind Alibaba), Pinduoduo.
He was boosted by the firm's social shopping model, in which users share purchases with friends and families. And an aggressive campaign offering subsidized deals to consumers.
Pinduoduo's shares have nearly doubled since March 23rd. Colin has added $17.9 billion to his fortune. He is presently China's third richest person. His current net worth is $35.6 billion
MUKESH AMBANI
Mukesh Ambani is the 4th notable gainer. Ambani became Asia's richest person in April. That was after Facebook announced a $5.7 billion investment into Mumbai-based Reliance Jio.
Mumbai Reliance Jio is a telecom subsidiary of the sprawling conglomerate founded by Ambani's late father.
The company has since raised more and more. This includes $1.5 billion from private equity giant KKR on Friday. And $750 million from investment firm Silver Lake earlier this month.
This has made the firm raked in $10 billion of fresh capital in less than one month.
Therefore, Ambani is now worth $52.7 billion, which is nearly $20 billion since the market trough.
According to Forbes, billionaires with net worths tied to stakes in technology companies have led the way for gains amid the pandemic.
"The tech-heavy Nasdaq composite index turned positive for the year earlier this month, and it's up 37% since March 23. The S&P 500 and Dow Jones, meanwhile, are up about 31% each–still down roughly 10% and 15% for the year, respectively". Forbes stated.
None of the top 25 rich people has fallen since March 23rd.
The fortunes of Jim, Alice and Robert Walton, for example, grew the least percentage-wise. But they're still up $3.6 billion each.
Read Also: How-to-remove-stretch-mark-permanently
Football-seventeen-facts-you-cant-believe/
Walmart shares hit an all-time high in mid-April after the first round of stimulus checks made their way to American bank accounts. And they have managed to stay near their peak.
However, on Tuesday, the firm reported quarterly revenue that surged almost 10% to $134.6 billion. This was boosted by a 74% increase in online sales.
Put together, the three billionaire Walmart heirs are worth close to $165 billion
These figures stand in stark contrast to those at the other end of the wealth spectrum.
In the U.S. total unemployment claims have risen to 39 million since mid-March, affecting about a quarter of the U.S. labor force.
THE WORLD 25 RICHEST PEOPLE AND THEIR GAINS BETWEEN MONDAY MARCH 23RD AND FRIDAY MAY 22ND
💚JEFF BEZOS
NET WORTH: $146.9 BILLION, UP $29.9 BILLION
COUNTRY: UNITED STATES
SOURCE OF WEALTH: AMAZON
---
💜BILL GATES
NET WORTH: $106.5 BILLION, UP $11.9 BILLION
COUNTRY: UNITED STATES OF AMERICA
SOURCE OF WEALTH: MICROSOFT
---
💛BERNARD ARNAULT
NET WORTH: $94.1 BILLION, UP $12.8 BILLION
COUNTRY: FRANCE
SOURCE OF WEALTH: LVMH
---
💖MARK ZUCKERBERG
NET WORTH: $86.5 BILLION, UP $31.4 BILLION
COUNTRY: UNITED STATES OF AMERICA
SOURCE OF WEALTH: FACEBOOK
---
💙WARREN BUFFETT
NET WORTH: $69.2 BILLION, UP $6 BILLION
COUNTRY: UNITED STATES OF AMERICA
SOURCE OF WEALTH: BERKSHIRE HATHAWAY
---
❣LARRY ELLISON
NET WORTH: $66.4 BILLION, UP $10.4 BILLION
COUNTRY: UNITED STATES OF AMERICA
SOURCE OF WEALTH: SOFTWARE
---
💓STEVE BALLMER
NET WORT: $65.4 BILLION, UP $14 BILLION
COUNTRY: UNITED STATES OF AMERICA
SOURCE OF WEALTH: MICROSOFT
---
💣LARRY PAGE
NET WORTH: $63.6 BILLION, UP $14.2 BILLION
SOURCE OF WEALTH: GOOGLE
COUNTRY: UNITED STATES
---
💝SERGEY BRIN
NET WORTH: $61.3 BILLION, UP $13.7 BILLION
COUNTRY: UNITED STATES
SOURCE OF WEALTH: GOOGLE
---
❤AMANCIO ORTEGA
NET WORTH: $60.5 BILLION, UP $5.2 BILLION
COUNTRY: SPAIN
SOURCE OF WEALTH: ZARA
---
💙JIM WALTON
NET WORTH: $55.2 BILLION, UP $3.6 BILLION
COUNTRY : UNITED STATES
SOURCE OF WEALTH: WALMART
---
💥ALICE WALTON
NET WORTH: $55 BILLION, UP $3.6 BILLION
COUNTRY: UNITED STATES
SOURCE OF WEALTH: WALMART
🙄ROB WALTON
NET WORTH: $54.8 BILLION, UP $3.6 BILLION
COUNTRY : UNITED STATES
SOURCE OF WEALTH: WALMART
---

↖FRANCOISE BETTENCOURT MEYERS
NET WORTH: $54.2 BILLION, UP $6.4 BILLION
SOURCE OF WEALTH: L'OREAL
COUNTRY : FRANCE
---
💚MUKESH AMBANI
NET WORTH: $52.7 BILLION, UP $19.9 BILLION
COUNTRY: INDIA
SOURCE OF WEALTH: OIL & GAS, PETROCHEMICALS
💛CARLOS SLIM HELU
NET WORTH: $51.2 BILLION, UP $4.2 BILLION
SOURCE OF WEALTH: TELECOM
COUNTRY: MEXICO
---
➡ MACKENZIE BEZOS
NET WORTH: $47.8 BILLION, UP $10.4 BILLION
COUNTRY: UNITED STATES
SOURCE OF WEALTH: AMAZON
↔MA HUATENG
NET WORTH: $46.4 BILLION, UP $6.8 BILLION
SOURCE OF WEALTH: INTERNET MEDIA
COUNTRY: CHINA
---
❣ JACK MA
NET WORTH | $41.3 BILLION, UP $3 BILLION
COUNTRY | CHINA
SOURCE OF WEALTH | E-COMMERCE
💖PHIL KNIGHT
NET WORTH: $37.7 BILLION, UP $9.9 BILLION
COUNTRY : UNITED STATES
SOURCE OF WEALTH: NIKE
↘ELON MUSK
NET WORTH: $36.7 BILLION, UP $9.5 BILLION
SOURCE OF WEALTH: TESLA MOTORS, SPACEX
COUNTRY | UNITED STATES
---
💦COLIN ZHENG HUANG
NET WORTH: $35.6 BILLION, UP $17.9 BILLION
SOURCE OF WEALTH: E-COMMERCE
COUNTRY: CHINA
👄 FRANCOIS PINAULT
---
NET WORTH : $31.8 BILLION, UP $2.1 BILLION
COUNTRY : FRANCE
SOURCE OF WEALTH: LUXURY GOODS
---
💜 SHELDON ADELSON
NET WORTH: $30.7 BILLION, UP $1.4 BILLION
COUNTRY: UNITED STATES
SOURCE OF WEALTH: CASINOS
---
💝MICHAEL DELL
NET WORTH: $28.3 BILLION, UP $3.5 BILLION
COUNTRY : UNITED STATES
SOURCE OF WEALTH: DELL COMPUTERS
Source: forbesafrica.com