NCDC has confirmed 91 new cases of  covid-19 across Nigeria.
Meanwhile, Kano State was not in the statistics because health workers were forced to stop as many of them became infected.
Below are the statistics in some states of Nigeria:
74 in Lagos
5 in Katsina
4 in Ogun
2 in Delta
2 in Edo
1 in Kwara
1 in Oyo
1 in FCT
1 in Adamawa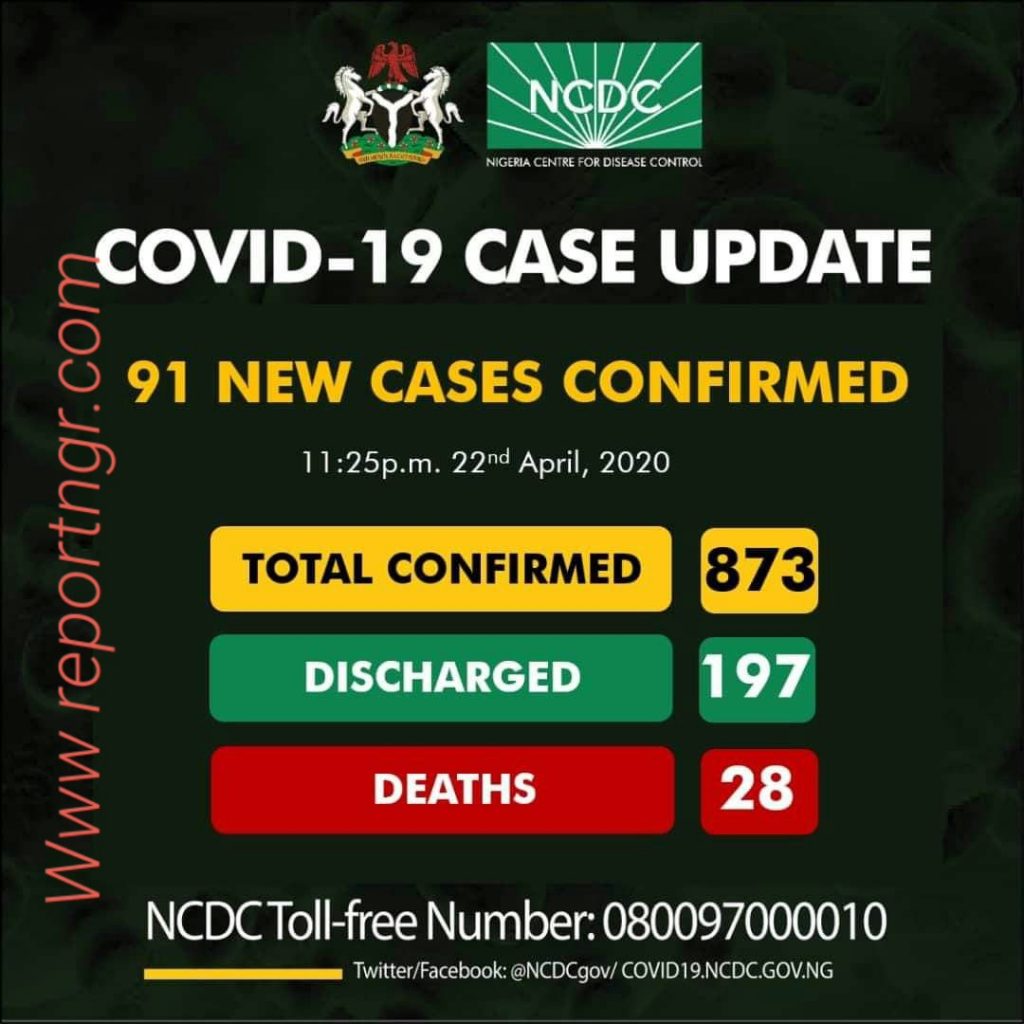 It should be noted that conducting test on people in Kano was instantly stopped yesterday.
This is because many health workers became infected in Kano State.
Therefore, this figures of new cases of covid -19 is excluding Kano which has recorded high deaths since last week.
Doctors stopped every process of test to strategize on how best to combat the pandemic in Kano State.
adsense
Meanwhile,  northern governors are allegedly going to repatriate non indegenes from their states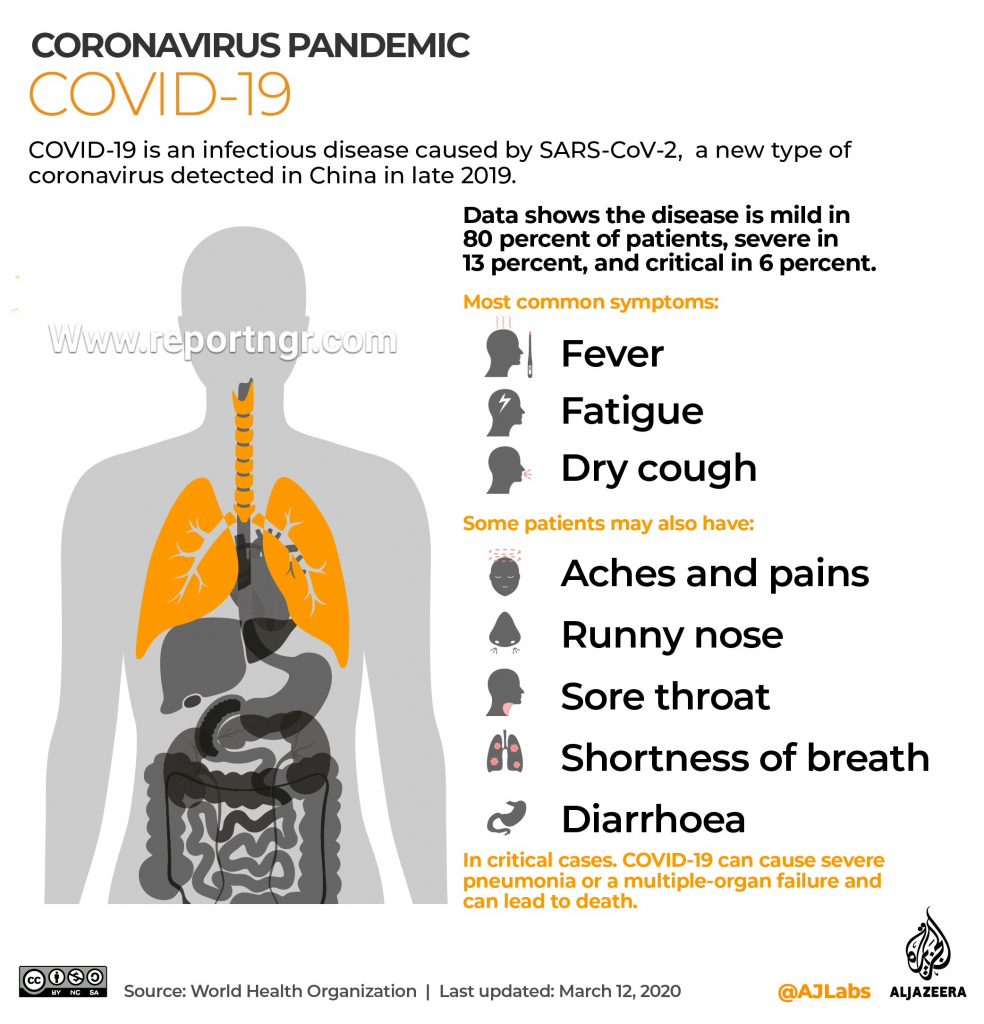 However,  this may cause further problems and escalation of the disease.
Read Also: Why-alaafin-of-oyo-sent-out-his-9th-wife/
Read Also: Why-police-officer-killed-a-youth-in-ohafia-abia-state-see-pictures/
Read Also: Nnamdi-kanu-about-to-abandon-biafra-if/
Nigerians are of the view that if northern governors repatriate non indegenes, other states will also repatriate northerners living among them.
If carried out, this repatriation may lead to another dimension of national problems.
Above all, people are urged to adhere to the preventive measures against coronavirus.
This will reduce new cases of COVID-19.