Mazi Nnamdi Kanu has said that he is going to abandon Biafra today if Nigeria will grant him one single wish.
The leader of the Indigenous People Of Biafra (IPOB) said this in a live Radio Biafra broadcast on Saturday.
Mazi Nnamdi Kanu made the revelation while reacting to the death of President Muhammadu Buhari's chief of staff, Mallam Abba Kyari.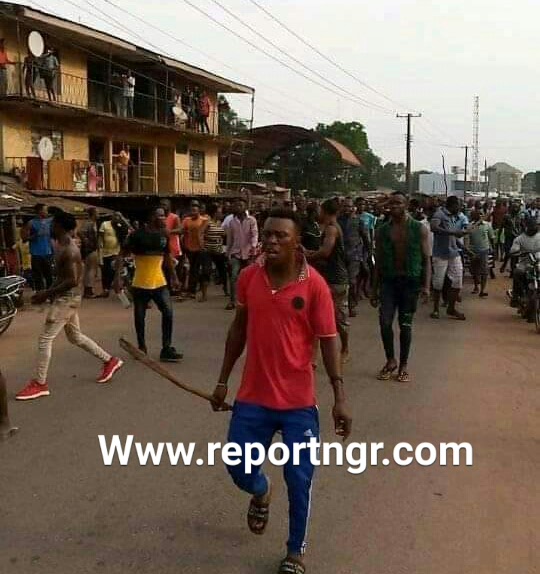 /why-police-officer-killed-a-youth-in-ohafia-abia-state-see-pictures/
Football-seventeen-facts-you-cant-believe/
Kanu claimed that the Aso Rock Presidential office is not accessible presently because only Abba Kyari's palm print can open the door.
Mazi Nnamdi Kanu stated thus:
"If you can go into the presidential office and stream from that office, I will abandon Biafra.

Only Abba Kyari can open the Presidential office.

They need to do the palm print of Abba Kyari to open the office,"

"If they can enter the presidential office and stream live from there, I will abandon Biafra.

I will come on LIVE to apologize and abandon Biafra.

But they cannot do it. The Chinese are working tirelessly to meltdown the door.

Abba Kyari was cremated when he died 3 weeks ago.

No retina scan, no palm print, they cannot access the office. Anybody they are receiving now cannot go into the office," Kanu alleged.
Read Also: Carrot-health-benefits-and-properties/
Kanu further said that Mr Jubril does not stay in the Presidential office.
"That Boy from Sudan, Jubril is now eating Nkwobi.

They brought an Igbo girl for him and he started eating Nkwobi.

I don't know how he developed the taste for Nkwobi.

Now there is no more Champions League, I don't know what he will be watching.

They can only take visitors to the room where Jubril (Buhari) watch Champions League and not the Presidential office."

"That place is banned. Nigeria Centre for Disease Control, NCDC, has confirmed 38 new COVID 19 update Cases in Nigeria. This has brought the total number of cases https://www.reportngr.com/2020/04/21/covid-19-update-38-new-cases-confirmed/

And that is how Abba Kyari became the most powerful man." he alleged.