Nigeria Centre for Disease Control, NCDC, has confirmed 38 new COVID 19 update Cases in Nigeria. This has brought the total number of cases in Nigeria to 665.
Read Also: fake-information-about-coronavirus-on-the-increase/
From NCDC covid 19 update statistics, 23 cases were discovered in Kano, 5 in Gombe, 3 in Kaduna, 2 in Borno, 2 in Abia, 1 in FCT, 1 in Sokoto and 1 in Ekiti.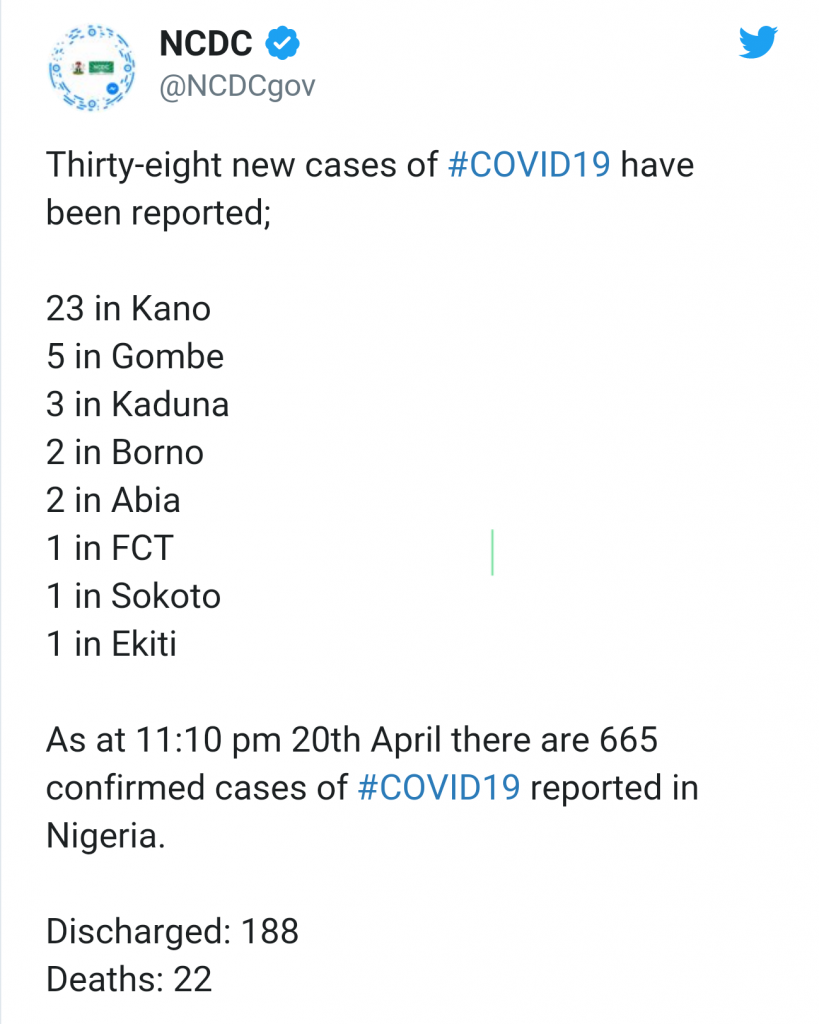 According to its tweet late on Monday evening, the NCDC noted that the total number of those discharged is 188, while 22 deaths have been recorded.
Read Also: /kano-state-commissioner-sacked-celebrating-abba-kyaris-death-see-his-comments/