The River State governor, Eze Nyesom wike has personally arrested some northern youths sneeking into the state while people are sleeping.
Nyesom Wike arrested the 14 young boys hiding in a trailer conveying cows from the north while River State citizens were in their homes.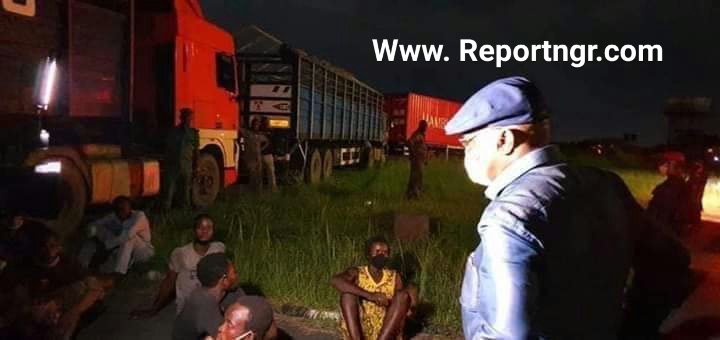 However, the apprehended people are to be tested for corona virus and prosecuted.
36-states-of-nigeria-and-their-origins/
America-set-to-sign-5g-network-deal-with-chinese-company/
Bitcoin-is-bouncing-back-to-glory-invest-before/
I-wake-my-wife-with-erectio-naira-marley/
Nevertheless, the cows and trailer would be auctioned according to reports.
It should be noted that the apprehended people have committed a crime by breaching the state and national law on covid 19.