Another fuel tanker explosion has been averted in Enugu State.
Barely one week after the Ochanja (Onitsha) fuel tanker explosion, another tanker carrying Petroleum Products spoilt at New Artisan Part of Enugu State. This happened on Thursday, 24th of October 2019.
The content of the tanker started spilling which would have been a great disaster if it had caught fire.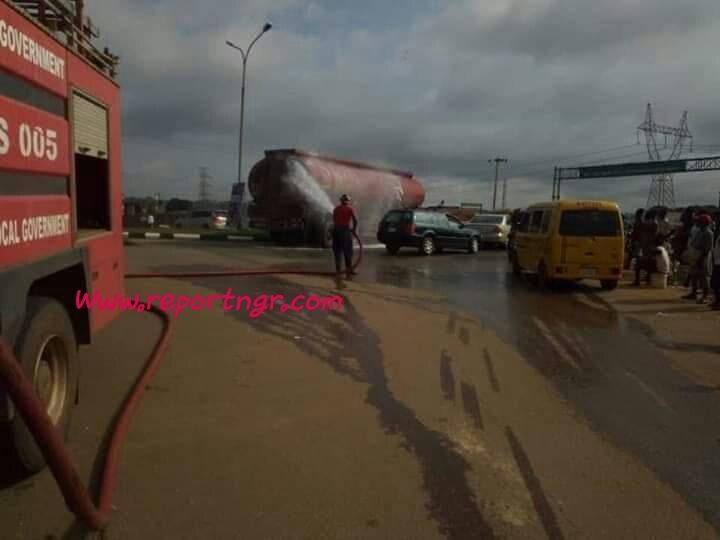 Moreover, the attention of the Enugu Fire Service was called. The Enugu Fire Service responded within minutes to take control of the situation.
Commendably, the fire service positioned their emergency fire quenching trucks in strategic areas till the time of this information.
Last week, a tanker conveying petroleum product wrecked havoc in Onitsha. Causing lost of many lives and billion Naira worth of property.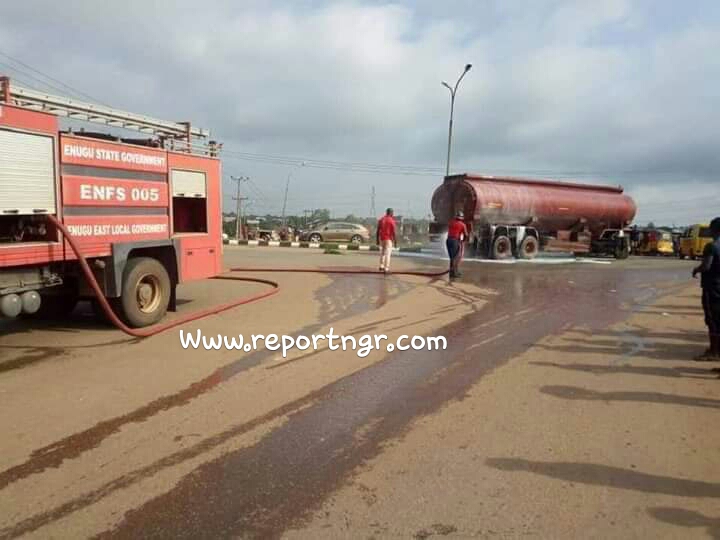 Read also