The number one Nigerian Cross-Dresser, Idris Okuneye alias Bobrisky has taken to social media to express her grief over inability to get pregnant.
Bob expressed her sadness after a fan asked her when she will start having babies.
Below is the fan's sarcastic question:
"When will you be giving us children Bobriskyy?"
adsense
He answered thus:
"I don't know y am not taken in ohhh….. the rate my bae cum inside me ehnnnn God time is the best"
It should be recalled that the Director-General of National Council for Arts and Culture, Otunba Olusegun Runsewe, had sent out a note of warning to women against sharing the same toilet with Bobrisky to avoid getting infections.
Runsewe also disrupted the cross dressers birthday party with a foiled arrest.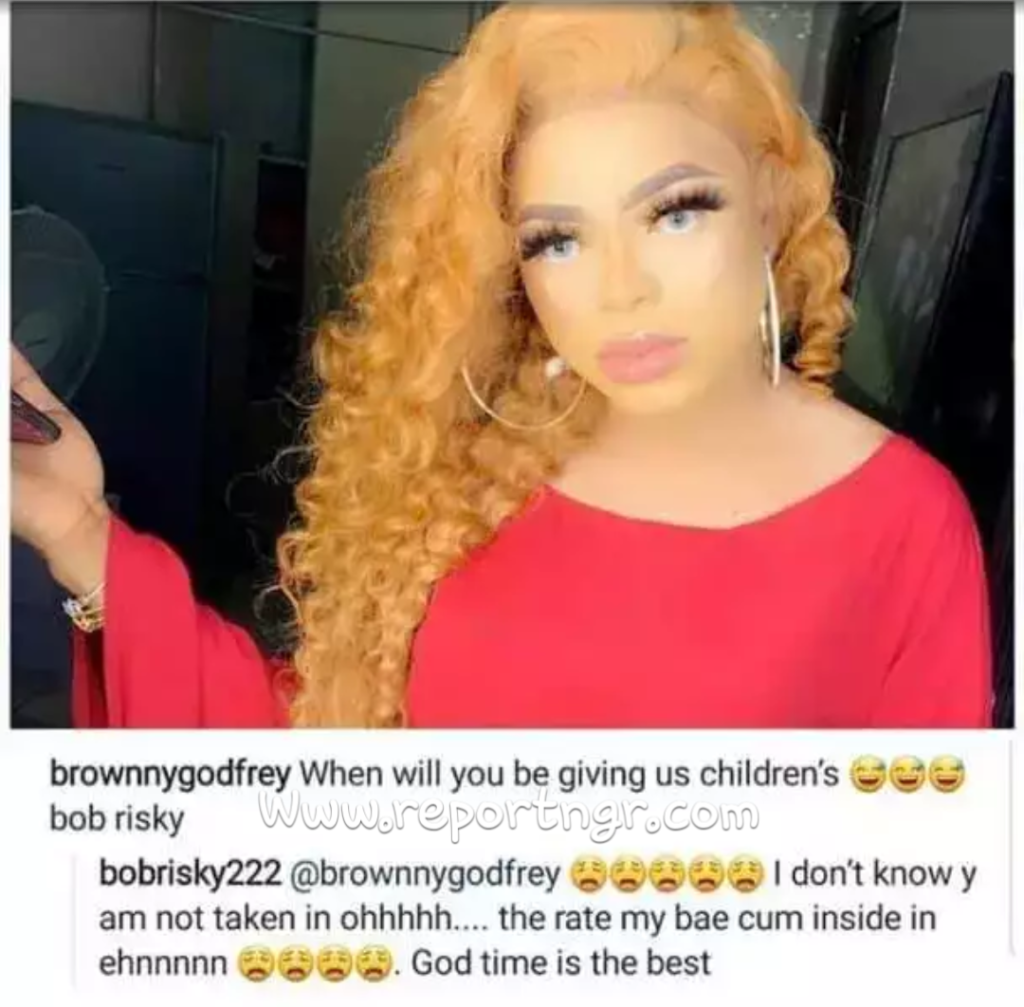 Moreover, many Nigerians supported the action of Otunba Olusegun Runsewe. This is because many see the cross- dresser, as  a bad example to growing youths. As well as a disgrace to the entire nation.
Read also: Bauchi-boat-mishap-my-painful-experience