Pastor Biodun Fatoyinbo of COZA is set to take legal action against Busola Dakolo following a rape accusation by Busola on him.
This is stated in a twitter chat by Dr. Joe Abah. Dr. Abah twitted that he had seen the pastor's statement. And would be happy to see the pastor taking legal action as he stated.
Below is his twitt.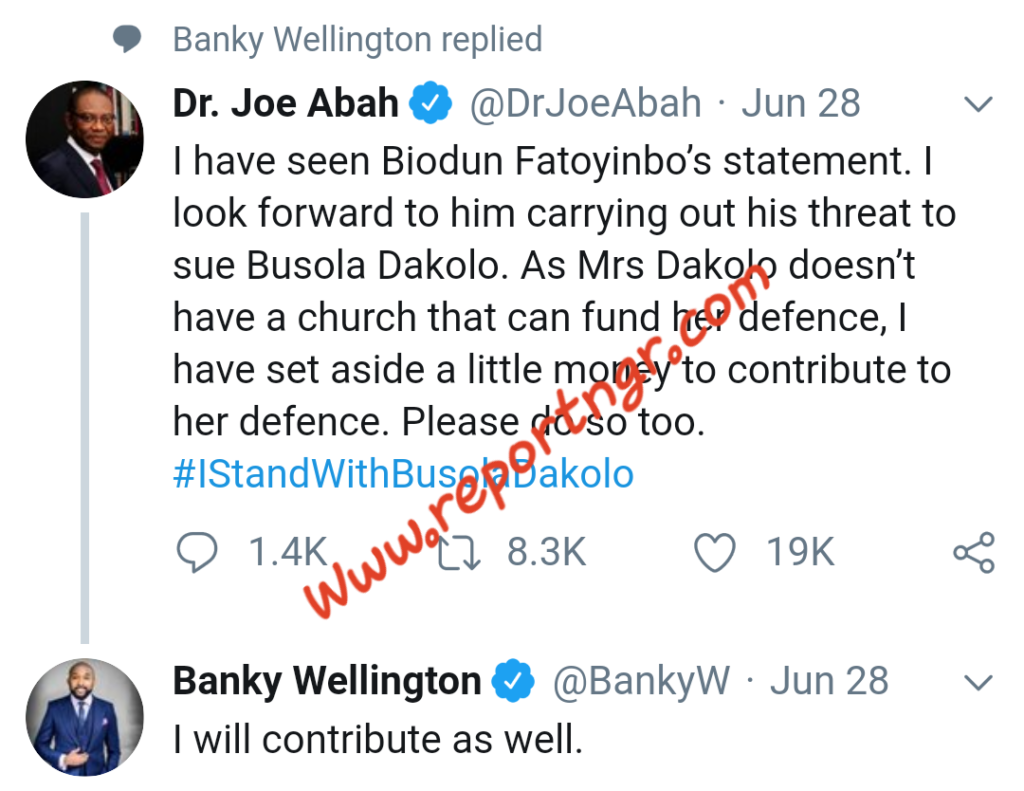 Meanwhile, amidst serious protest by COZA members, Biodun has stepped aside as a result of the coza rape.
This is to give enough room for COZA elders to investigate the issue and take appropriate decision.
Many Nigerians ae of the opinion that the rape saga is coming at the wrong time.
A period the country is facing the challenges of imposing herdsmen on the nation.