The Senate  Committee of Obafemi Awolowo University (OAU), Ile-Ife, has relieved  Prof. Richard Akindele of his lecturing duty as a result of its confirmation that he was actually   involved in a "Sex-for-marks"  scandal.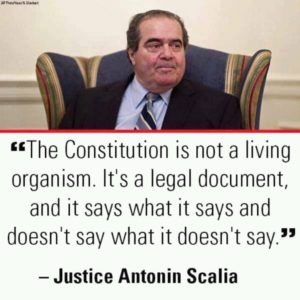 The vice Chancellor of the university,  Prof. Eyitope Ogunbodede,  announced in a  statement on Wednesday that professor Akindele's dismissal was as a result of  their full confirmation that he was really involved in the show of shame.
According to the  News Agency of Nigeria (NAN,  the vice chancellor of the university had on April 19 confirmed the suspension of Akindele pending the findings of the investigative panel.
Miss Monica Osagie, a student in the Masters of Business programme, had released a recorded telephone conversation, which went viral, in which the lecturer identified as Akindele demanded five rounds of sex to enhance her marks.
Ogunbodede said that the University Senate at its meeting on June 14 considered the committee's finding that Akindele had an inappropriate relationship with his student.
He said this was established through their conversation in the audio recording, his reply to the query, the oral evidence and the printed 'WhatsApp conversations' tendered before the committee.
Read also:
HOW "WITCH" BIRD CRASHED AEROPLANE.
The vice chancellor said Akindele had acted in a manner that compromised his position as a teacher and examiner in that his conversations with Osagie were about examination scores and inducement of favour for the alteration of examination scores.
Ogunbodede said : " He offered to change Miss Osagie's purported "33%" result to a pass mark in consideration for sexual favours; this was established in the audio recording which he admitted.
" His claim that Miss Osagie knew that she had passed with a score of '45' but was seeking to score an 'A' and that this led to him being sexually harassed by Miss Osagie cannot be supported by any evidence.
" Professor Akindele's actions in requesting for sexual favours from Miss Osagie to change her examination scores was scandalous behaviour that has brought ridicule to the name of the university and has tarnished the reputation of the university, as it portrays the university as an institution where its teachers and examiners trade marks for sexual favours.
" From the evidence, Miss Osagie had no idea that she scored '45', a pass mark as later claimed by Professor Akindele, although she later found out she did not fail the course.
" Professor Akindele's claim that he reported Miss Osagie's 'harassment' to his colleagues cannot be supported by any evidence as all his colleagues denied it and one mentioned that she only talked about the matter with him after the audio recording was released over the internet.
Professor Akindele operated in a position of power and authority over Miss Osagie and as such sexually harassed her.
This will serve as a lesson and warning to any lecturer who might  want to indulge in the act or those already in the act.
adsense