One of the best fuel stations in Abuja, Shema Mega Petrol Filling Station has been erased by fire.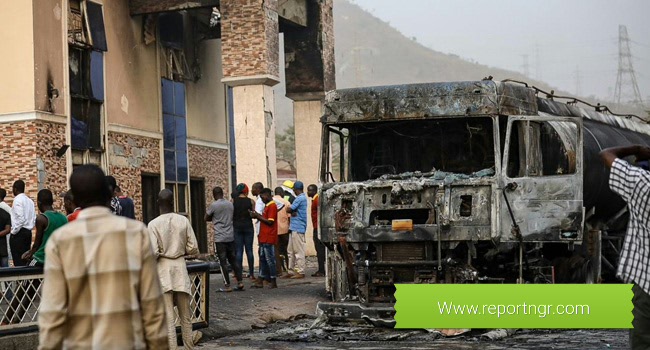 The fuel station is located along Kubwa Expressway. However Shema filling station caught fire Wednesday.
The main building at the filling station which used to be the main office burnt completely.
An eyewitnesses account stated that the fire started when fuel spilled across the premises from a tanker that was offloading petroleum.
Despite the fact that there were no human casualties, not less than six petrol rigs and a tanker were destroyed by the inferno.
Commendably, men of the Federal Fire Service were trying to stop the fire as at the time of this information.
READ ALSO: security: Aisha Buhari warns. Nigeria