A mother has taken to social media to warn people on the dangers of removing their wisdom teeth for fashion.
The mother, Nicole Bell from Utica, New York asked people to desist from such act.
However, she implored social media users to pray for her son whose life is in great danger.
Below is Nicole Bell's post:
"Please know the risks you take when you get your wisdom teeth removed!!!
Now, my healthy, full of life, and loving 18 years old son got all his wisdom teeth removed last Friday.
When we got home later that day he was out of it from anesthesia, which is to be expected. Saturday he was in pain, but tolerable.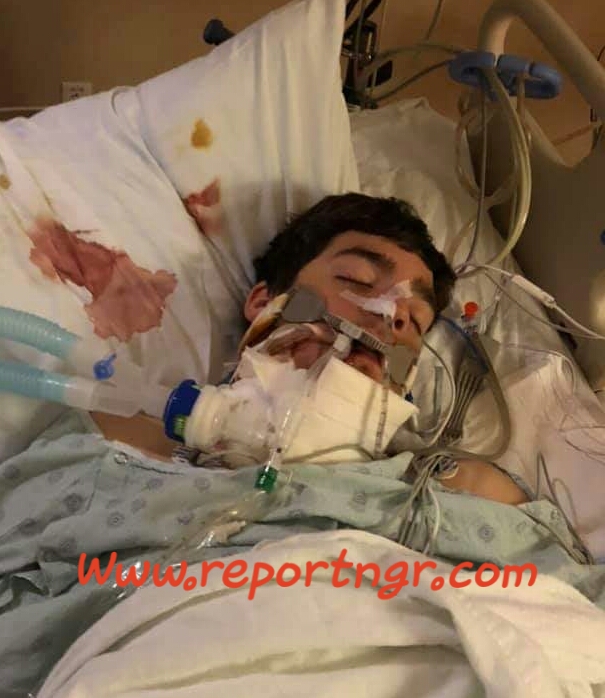 When he woke up Sunday, he was severally swollen on the right side of his face, chin, jaw, and neck. He complained of severe sore throat. I gave him meds to control the symptoms.
Monday morning he said to me, "Mom, I feel like I'm going to die". I called his surgeon's office which I couldn't reach.
However, we were sent to a different location and they examined him.
They told us to immediately get him to the ER so they could drain my son's mouth. I got to the ER and I could tell they were confused on what to do.
I said something is very wrong, please help my son.
At that moment my son became lethargic and his airways were closing up.
He had a CT scan and labs drawn a few minutes before that took place. By then, CT came back showing he had an infection (Ludwig Angina) from the wisdom teeth removal.
It was spreading throughout his face, jaw, neck, and throat.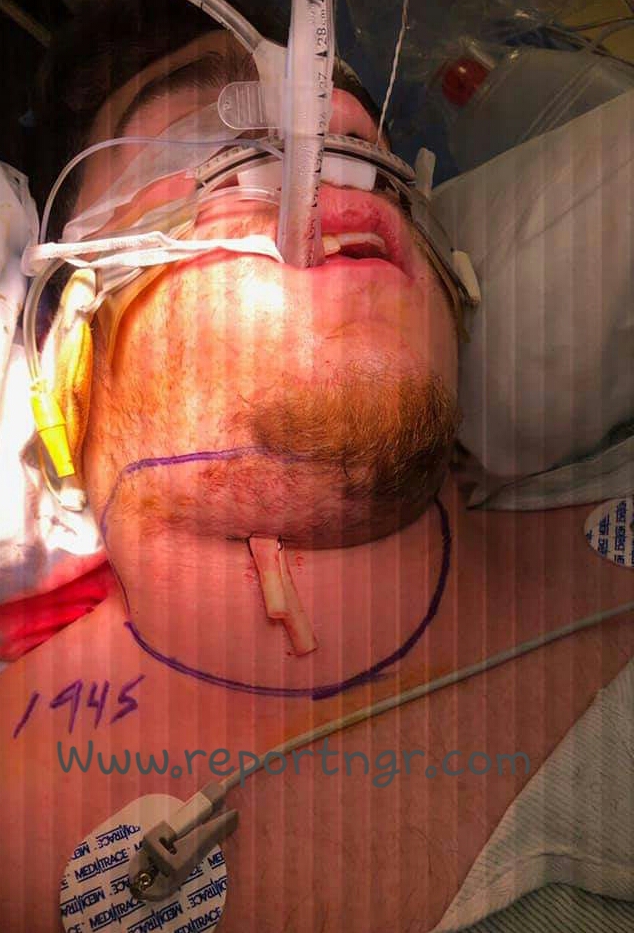 Everyone came into his room and I started shaking as I was asked to sign here and sign there.
My son was then placed on life support. He had an emergency surgery. His further labs are pending at this very moment.
I'm sitting in ICU, I'm scared, I'm very scared.
My son, my first born, he's lying in the hospital bed on life support. I'm not ready for him to leave me, to leave his brothers, and his sister.
Prayers for Austin please.
I'm asking for anyone and everyone to please pray for my son. Please!" She concluded.