The Royal family is celebrating the 93rd birthday of Queen Elizabeth today.
A tweet by the Royal family wished the nanogenerian a happy 93rd birthday.
A video with a photograph from each ten years of Queen Elizabeth 's life was posted in the tweet.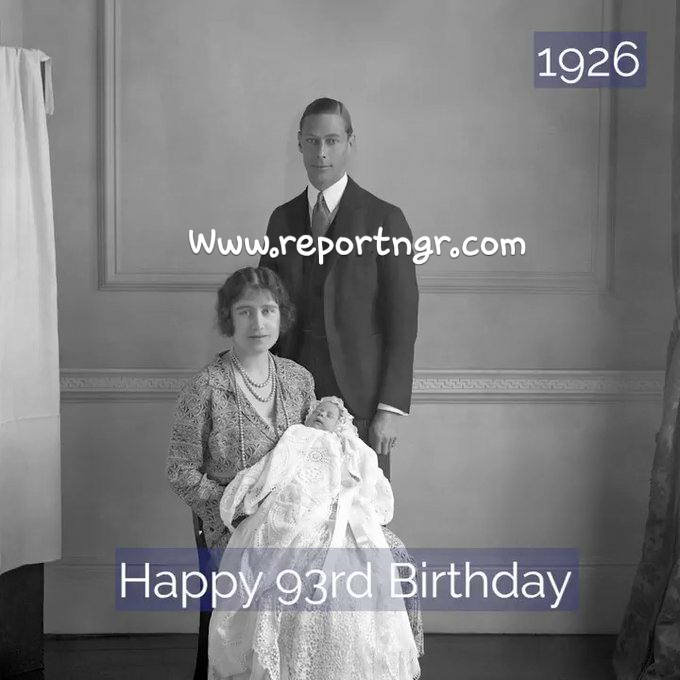 The photograph has a picture of the Queen as a baby in 1926.
And the last picture is the Queen's visit to Kings College in March this year.
Below is the Tweet:
"The Royal Family@RoyalFamily·8hHappy 93rd birthday to Her Majesty The Queen! Our video includes a photograph from each decade of The Queen's life, from an image of her as a baby in 1926, to her visit to King's College last month".
Today, Reportngr.com joins the rest of the world to wish the Royal mother a happy birthday. We wish Queen Elizabeth a longer life. https://www.reportngr.com/2019/02/17/kashmiris-in-india-in-fear-following-suicide-attack/
adsense